WWE SmackDown Live Results & Updates- 20 December 2019
Welcome to ITN's Live Results & Updates Blog for the WWE Friday Night SmackDown episode of 20 December 2019(12/20/2019).
Date- 20 December 2019
Location- Barclays Center, Brooklyn, New York, US
Time- 8 PM EST(21 December 2019 1 AM GMT/6:30 AM IST)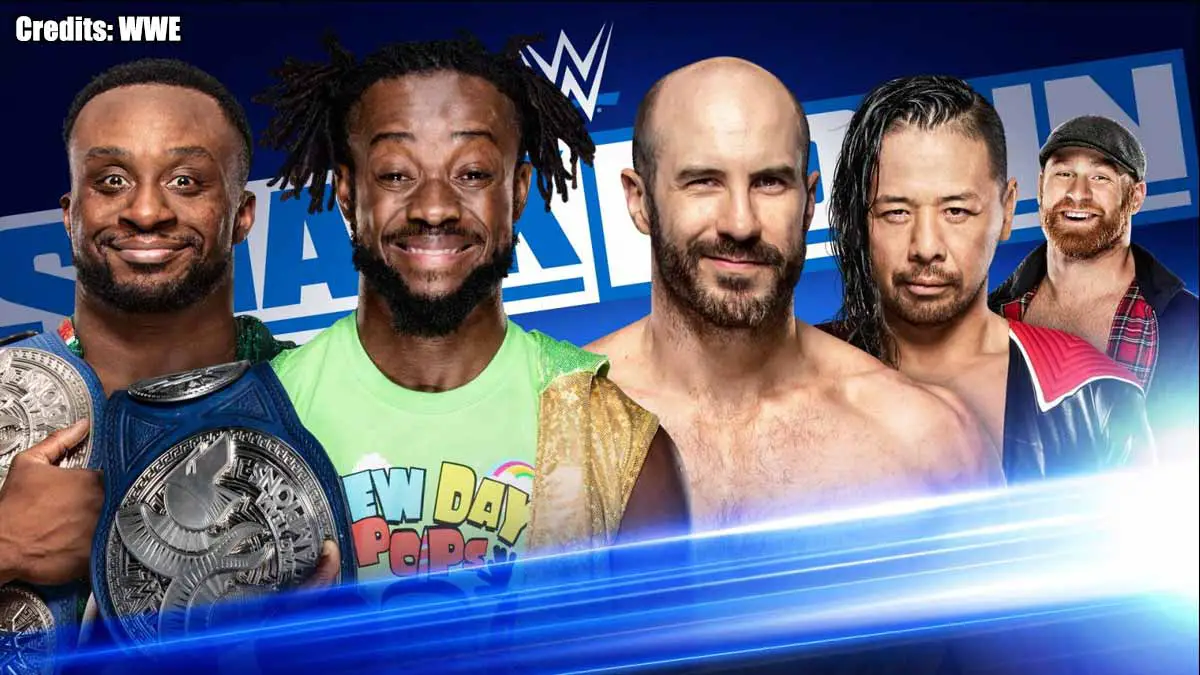 The second last episode of the year of SmackDown has some intriguing prospects from the storyline point of view. Bray Wyatt and Daniel Bryan are at crossroads now with Bryan returning and attacking Wyatt at WWE TLC. Also, there might finally be some significant movement in Sami Zayn's stable who have been wandering around for the last few months without any clear direction.
They Want Bray Wyatt!
The show opens up with a recap of WWE TLC and how Daniel Bryan's returned to attack WWE Universal Champion Bray Wyatt. We are live from the arena which is decorated for Christmas. Daniel Bryan makes his way to the ring with a Yes! chant. Bryan takes the mic and says he is not sure where he went a few weeks ago. But he felt that The Fiend ripped out his beard and hair.
When he came to and he got cleaned up, he looked in the mirror and didn't notice the beard or the hair missing. He only noticed that the Daniel Bryan brand is missing. His brand value was gone but it didn't feel lacking. But he saw his daughter for the first time without facial hair, she started crying. All she knew was Daniel Bryan- the brand and did not recognize him. Bryan also says the real man he saw in the mirror was the same man who came to TLC and kicked Wyatt's ass.
Bryan calls Wyatt to the ring but The Miz comes out instead. Miz talks about how Wyatt violated he and his family and TLC was about protecting his family, which is something Wyatt will never have. Baron Corbin makes his way to the ring. He mocks Bryan by saying his daughter was scared when Bryan went home with the new look. He brags about WrestleMania 35, King of the Ring and defeating Roman Reigns on Sunday and wants the title shot.
He tells both Bryan and Miz that they have not only failed as WWE Superstars but also as fathers. Miz and Bryan are pissed off and were about to attack Corbin, but Ziggler attacks them from behind. Corbin and Ziggler take them down quickly. Ziggler places the crown on Corbin's head as they celebrate for a bit to end the segment.
The Revival vs Heavy Machinery – Miracle on 34th Street Fight
Cathy Kelley interviews Heavy Machinery, who are both in Santa Claus' attire. They're confident about winning tonight and spreading massive holiday joy in the process. Mandy Rose appears and says she has Otis in the Secret Santa game and gifts him a Christmas ham. Last week, Cesaro threw away their ham. Rose kisses Otis on the cheek and before Tucker and Otis go out.
They start with some trash talk as the bell rings. Heavy Machinery hits big back-drops in the middle of the ring. They double team Dawson and Wilder to send them to the floor. Wilder throws Otis over the top rope from the apron. Tucker is also sent into the steel ring steps by Dawson. The Revival double teams Tucker face-first into the announce table. They grab some chips from the ringside decoration and shoves it down Otis' throat.
Dawson throws a present at Otis while he was down on the apron. The Revival hits a double suplex on Tucker through a table at ringside. Otis makes the save and runs over both opponents. After a pop, Otis puts Dash on the table. Dawson uses the fire extinguisher when Otis was on the apron. Dawson and Wilder manage to slam Otis through the table when he was on the apron.