WWE RAW September 4, 2023 Results, Live Updates, Highlights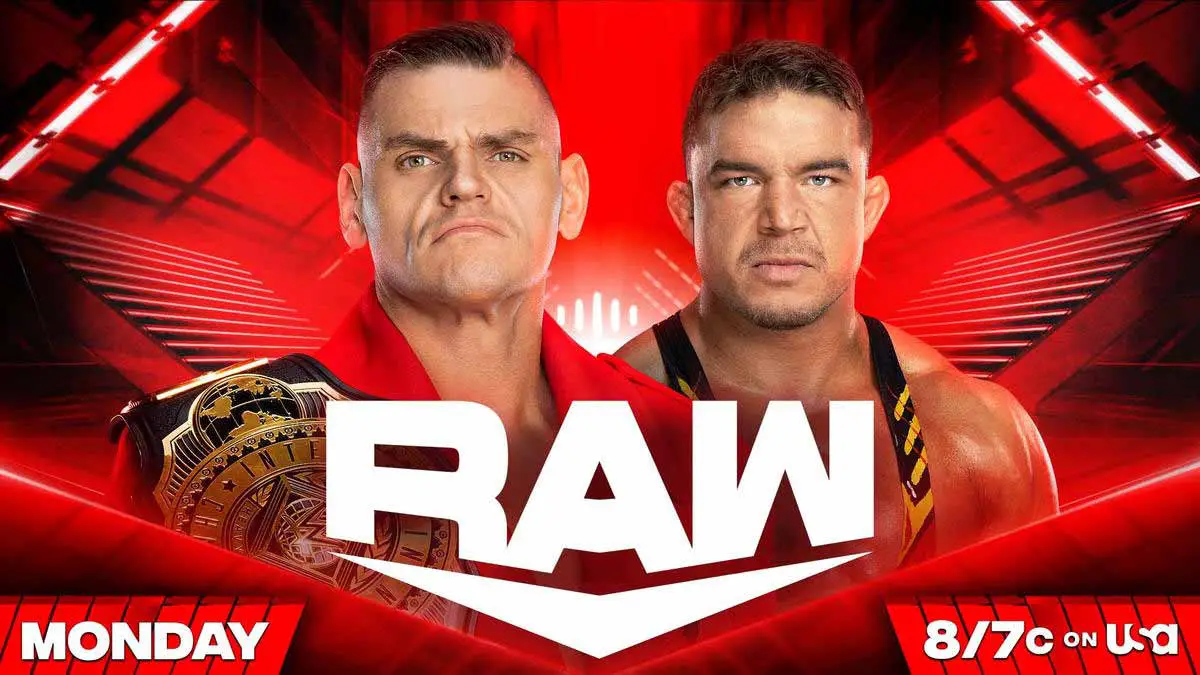 Welcome to the live results blog for WWE RAW September 4, 2023, Labor Day episode which was live from Spectrum Center in Charlotte, NC.
The event dealt with the fallout from Payback event where Judgment Day defeated Kevin Owens and Sami Zayn to win WWE Tag Team Championship. Seth Rollins retained his World title against Shinsuke Nakamura, but Nakamura attacked him after the match. How did the champion respond to it?
Gunther defended Intercontinental Championship against Chad Gable in the main event. If Gunther won, he would become the longest-reigning Intercontinental Champion ever. Drew McIntyre and Matt Riddle clashed with The Viking Raiders in a tornado tag team match. The build-up for Fastlane 2023 also started.
Tune in below as we post results from WWE Monday Night RAW September 4, 2023, with live updates, winners, highlights and complete action.
Quick Results
The Viking Raiders(Erik & Ivar) defeated Drew McIntyre & Matt Riddle in a Tornado Tag Team match via pinfall.
Ricochet defeated Shinsuke Nakamura in a singles match via disqualification.
Shayna Baszler defeated Zoey Stark in a singles match via technical submission(referee stoppage).
Raquel Rodriguez defeated Chelsea Green in a singles match via pinfall.
JD McDonagh defeated Sami Zayn in a singles match via pinfall.
Gunther(c) defeated Chad Gable in a singles match via pinfall to retain WWE Intercontinental Championship.
LIVE UPDATES
The show opens with a quick recap of Payback. The commentary team takes us the match card for the show.
Main Event Jey Uso
Jey Uso makes his entrance. He welcomes us to Monday Night RAW and says he was gone for just a few weeks but it felt like months. Every week, he was fighting his family. But, then Cody Rhodes called him. He has done some things in the past and fought then in the past. He is here now alone and is in your city. Sami Zayn's music hits and he comes out. "Ucey" chants as he enters the ring.
Sami says there are definitely lot of peoples who will have a problem with Jey being on RAW. But, this is about them. He wanted to be the first person for Jey to meet on RAW and tell him that he is happy to see him on RAW. Sami says it was hard, but Jey has done it and broke free, and has become what he truly wanted to be – he has become Main Event Jey Uso. Sami says he doesn't think they will become best buddies right away due to their history together, but he is really proud of Jey.
Sami puts his hands forward to shake hands but Jey does not. Sami says it's ok and he is here to talk. Sami starts to leave when Jey stops him and says with a smile that it was not Ucey of him. Sami and Jey hug it out to close the segment.
Jey exits the ring. Drew McIntyre makes his entrance and stares Jey on the ramp. Sami comes in between them to play the peacekeeper and tells Drew that it is their first night back. Matt Riddle comes out and he also stares down Jey breifly. Sami tries to keep things calm.
---
We get the video package from Shinsuke Nakamura attacking Seth Rollins and Nakamura ensures that he will be the World Heavyweight Champion. Ricochet is with Adam Pearce talking about his next opportunity when Rollins walks by. Pearce stops him and tells him that medical asked him not to come to RAW tonight. Rollins plays it down and says he is a working men's champion. Ricochet gives his respect to Seth for being a fighting champion.
Drew McIntyre & Matt Riddle vs The Viking Raiders(Erik & Ivar)
Drew hits a headbutt on Erik to knock him down. Ivar fights both opponents. Drew hits a spinebuster on Ivar. He assists Riddle to hits a moonsault. Drew knocks off Erik from the apron. Ivar hits a Thesz press from the corner. Drew picks up Ivar but Erik comes in to save him. Drew and Riddle clear the ring with the clotheslines. They hug in the ring and Drew throws Riddle with a belly-to-belly suplex on The Viking Raiders. Riddle comes in pumped up and tells Drew to bring the tables. Drew tells him to get them. Riddle brings out a table to take us to a break.
Drew save Riddle from a double team from The Raiders. Erik pulls the table out of the way as Drew & Riddle hits a double superplex on Ivar. Erik hits a ripcord knee on Drew. Riddle misses a corner splash on Erik before Ivar doubles up against him to bring him down. The Raiders sets up a table in the corner but Drew comes in to save Riddle. Drew hits running tackles and neckbreakers on The Vikings. He hits a Death Valley Driver on Ivar. Erik pulls Ivar from the ring to save him from Claymore. Drew clears the announce table for a powerbomb on Erik. Ivar interrupts and gets thrown over the announce table. Drew hits a belly-to-belly suplex on Erik. Ivar hits him with a splash from the announce table to the floor.
Riddle interrupts as The Vikings try to hit Ragnarok on Drew through the announce table. Riddle fights them off and brings Erik into the ring to set him up on a table. Valhalla distracts him and The Vikings double up on him. Kofi comes out to save Riddle from Ragnarok through a table. Kofi hits superkicks on The Vikings but ended up catching Riddle with Trouble in Paradise. The Vikings knock Drew off the apron again. They hit Ragnarok on Riddle through the table to get the pinfall.
Winners – The Viking Raiders
Drew is livid with what has transpired. He stares down Kofi is surely apologetic.
Seth Rollins & Nakamura
Seth Rollins comes out to the ring. After the break, Rollins takes the mic and hypes the fans. He talks about Payback match against Shinsuke Nakamura and says there were points in that match when he did not know he would be able to continue fighting. But, he is still the champion. But, there is one thing that is not sitting right with him was that Nakamura walked out on his own while he was pushed through in a wheel chair by his wife. He calls out Nakamura so that they can turn some wrongs into rights.
Nakamura's music hits and he comes out. Rollins tells him to get into the ring and he has a proposition for Nakamura. Nakamura just watches him amusingly from the stage. Rollins says there is only one way for Nakamura to get in the ring and proposes a title match right here, right now. Nakamura teases walking into the ring but then hangs back. He starts to talk in Japanese. Rollins asumes that he is accepting the challenge and tells him to get into the ring. Nakamura says no.
Rollins says he is confused now and asks if they are going to have a rematch for the World title. Nakamura says no again. Rollins says that is not gonna work for him as this is Monday Night and he is clocked in to work tonight. Rollins gets out of the ring and attacks Nakamura. They brawl for a while before the crew separates them. Ricochet also helps the crew with Adam Pearce.
---
After the break, Rollins and Pearce are arguing backstage and Pearce says he is just trying to stop him from running himself to the groud. Rollins says that does not work for him.
Ricochet vs Shinsuke Nakamura
Nakamura exits the ring as the bell rings. Ricochet follows him out and brings him back to the ring. Ricochet hits a tijeras and a couple of shots. Ricochet hits a couple of chops. Nakamura trips him on the ropes to block a springboard move. Nakamura kicks at Ricochet before booting his face into the mat. Nakamura hits some sidekicks into the body. Ricochet tries to block but Nakamura hits shots to midsection and hits a sliding German suplex. We cut to a break.
Ricochet hits a jawbreaker to break free after the break. Nakamura hits a crossbody to take him down. Ricochet hits a handspring back elbow. Damian Priest and Rhea Ripley are watching the match from backstage. Ricochet sends Nakamura to the corner for a tackle before a springboard crossbody. He hits a standing shooting star press to get a two-count. Ricochet gets to the top again but Nakamura avoids a 630 senton.
A bit of back and forth before Ricochet hits recoil to get a near fall. He misses in the corner and Nakamura hits a kick to midsection before a knee to the face. Nakamura misses a knee drop on the apron. Ricochet hits a superkick and a senton. Nakamura drives him into the ring post and barricade. Ricochet sends Nakamura to the timekeeper's area with a back body drop. Nakamura hits Ricochet with a chair shot to cause a disqualification.
Winner – Ricochet
Nakamura hits more chair shots after the match before taking him back to the ring. Rollins runs out to stop more attack from Nakamura. They start to brawl but security comes in to take Nakamura to the floor. Rollins throws the security out of the ring before hitting a suicide dive on Nakamura. Nakamura drives Rollins into the steel steps.
---
Zoey Stark is interviewed backstage after we get a recap of Becky vs Trish match at Payback and how Trish pushed away Zoey to get hit with Z-360. Zoey says Trish is a Hall of Famer but you don't get away with pushing her around. Shayna Baszler walks in and says it's good that Zoey has dropped the dead weight. They come to an agreement for a match.
Judgment Day
Judgment Day are in the ring. Priest wants us all to rise for them. Heavy boos as Dominik starts to talk. Dominik recaps Judgment Day's performance at Payback. Balor congratulates Dominik for completing 1 year in the group. He thanks Rhea for being the voice of reason. He talks to Priest about their difference last week, but they are now tag team champions. He thanks JD McDonagh for having his back for the last 20 years. He then thanks himself for becoming a grand slam champion.
Rhea says Priest and Balor really rose to the occasion and they have proved that they truly are a family. Rhea is not happy though that the focus is not on them and their future plans but on Jey Uso and what it would mean for The Bloodline. JD McDonagh comes out. Priest tells him that there should be a good reason for him coming out. JD says Rhea talked about big changes coming to Judgment Day. JD tells Priest that his MITB briefcase needs to go as he needs a new one. JD reveals a new blue-colored MITB briefcase with Senor MITB written on it. Priest thanks JD but he gets interrupted by Sami Zayn's music.
Sami asks if they thought he was gonna let it slide after it took 5 of them to take the title away from them. Sami says a special beating is due for Dominik who cost them the title. Sami asks Dominik if he has cojones to fight him. JD interrupts and says Dominik does not need to fight anyone and offers himself for the match. Priest and Rhea are indifferent about it. Sami accepts the challenge.
---
Adam Pearce and Raquel Rodriguez are talking backstage. Raquel leaves after they agree on some match. Chelsea Green, one half of women's tag team champions, come in and act superior. Pearce tells her how Piper Niven is not cleared for tonight and tries to tease that may be it's Chelsea who is the curse and not tag team titles. Chelsea argues with him which turns into Raquel bashing. Raquel is listening to all this. She asks Pearce to make the match official for tonight.
Zoey Stark vs Shayna Baszler
Stark takes Baszler to the mat with leg scissors. Baszler breaks free and hits a shoulder tackle. Zoey hits a dropkick before taking her into a headlock. Baszler gets her arm under control and stomps at it. Baszler whips Zoey to the corner. She blocks a counter and puts on kirifuda clutch. Zoey gets to the corner to break it. Zoey sends Baszler to the floor. Baszler avoids a basement slide and puts on the kirifuda clutch again. Zoey backs her into the announce table to take us to a break.
Zoey hits a suplex as we return. She hits a gamegiri and springboard missile dropkick to get a two-count. Shayna avoids a sliding knee and nails Zoey with a ripcord knee. Zoey hits an elbow. Shayna puts on kirifuda clutch again. Zoey misses Z-360 but lands a right to send Shayna to the floor. Shayna avoids a springboard senton and puts on kirifuda clutch agian. Zoey tries to fight out but Shayna keeps the lock on. Zoey gets to her feet but Shayna takes her back to the mat. Zoey continues to hold on but she ultimately is put to sleep.
Winner – Shayna Baszler
After the match, Shayna tells Zoey that she gave her a better fight than Ronda. Zoey says Baszler fought better than Trish Stratus.
---
Judgment Day are backstage. Finn Balor proposes getting JD McDonagh into the group. Damian Priest is still not convinced. Dominik is ok with whatever is decided. Rhea says they should wait until his match tonight against Sami Zayn.
Raquel Rodriguez vs Chelsea Green
Green tries to run away but Raquel pulls her back. Green hits a kick to the injured knee. Raquel tackles her before hitting a fallaway slam. Green drops her face on the ropes. Raquel catches her crossbody but Green slips away. Green hits a punch. Raquel hits back in anger with a discuss lariat. Raquel hits Tihana bomb to get the pinfall.
Winner – Raquel Rodriguez
Raquel gets on the mic after the match and says she will get her rematch vs Rhea Ripley and Dominik Mysterio will be barred from ringside.
---
Alpha Academy are backstage in golden ring gear. Chad Gable says he has had a lot of time to think about his accomplishments and he already is in the history books. After Olympics and being a tag team champion, he gets to add to his legacy tonight and prove that he is more than a tag team specialist.
---
Drew McIntyre is looking for Kofi Kingston backstage. Matt Riddle asks him to calm down. Drew says this is not the time to calm as Jey Uso, who made his life and Riddle's life hell, is here on RAW and he will be watching his every move. Kofi comes in to apologize to Riddle. Drew questions how did this advertant attack took place just one week after he accidentally threw a chair at Xavier Woods.
The Miz TV with "Invisible Cena"
The Miz makes his entrance. He starts to talk about Payback and says he did not lose to LA Knight at Payback but was robbed of the match by John Cena. He announces Cena to come out. Nobody comes out though and The Miz acts if Cena is invisible. He questions Cena if he conspired with LA Knight at Payback. Miz assures us that though we can't see Cena, he sees Cena and can watch through him. So, he can translate his answers. The crowd get into mocking him with "Yeah" chants. Miz asks if he conspired with Knight. The crowd says "Yeah" and Miz concludes that he is robbed of the match. Miz gets punched by the invisible Cena and responds with a Skull Crushing Finale. Miz challenges for a rematch vs Knight and dares him to accept the rematch without any shenanigans.
---
Jey Uso is walking backstage when Akira Tozawa sees him and walks away in fear. Adam Pearce comes in and tells Jey that locker room is not happy with him being here. He informs that someone from RAW will be traded to SmackDown in place of Jey, and that might raise more tempers in the locker room, and warns Jey to be wary.
Sami Zayn vs JD McDonagh
JD frustrated Sami by moving out after the bell. Sami hits him with a monkey flip. After big punches before he whips JD hard to the corner. Sami hits more shots before JD drops Sami's face on the ropes. JD fires somes punches before Sami hits back with chops in the corner. A hard whip sends JD to the floor. JD drives Sami spine-first into the apron. He follows up by slamming Sami's face into the announce table and ring post. We cut to a break.
McDonagh is in control as we return. Sami hits back with a Michinokiu Driver. Sami hits an exploder suplex next. He gets ready for the Helluva kick but Dominik pulls JD out of the ring. Sami beats up Dominik on the floor to neutralize him. JD McDonagh rolls up Sami as he returns to the ring. JD holds onto the tights to get the pinfall.
Winner – JD McDonagh
After the match, JD runs away to the ramp. Sami beats up Dominik some more before taking him into the ring and hitting an exploder suplex. Sami looks for the Helluva kick but JD pulls him out. JD tells Dominik to run away. Sami hits JD with an exploder and Helluva kick.
---
We see a recap of NXT Women's Champion Tiffany Stratton interrupting Becky Lynch at Payback and how Becky told her to focus on her title defense first. Stratton defends the title tomorrow on NXT.
---
Dominik Mysterio and JD McDonagh get to the rest of Judgment Day backstage. Priest congratulates JD on his win. They leave but Dominik slips away to talk to Jey Uso. Dominik tells Jey that they both come from messed up families with Hall of Fame fathers. He knows how Jey feels. He says he has the tightest family now in Judgment Day. Mysterio keeps trying to sell Jey on Judgment Day and asks him to think about it.
Gunther(c) vs Chad Gable – WWE Intercontinental Championship
Gunther toys with Gable to start and shoves him away a couple of times. Gable hits an armdrag. He picks Gunther's ankle but Gunther holds to the ropes. Gable avoids a chop in the corner. Gable exits the ring and Gunther chases him. Gable catches him with a dropkick on the apron to send him to the floor. We cut to a break.
Gable drops Gunther's knee on the ropes and holds onto it to hurt him some more. Gunther hits a big boot to drop Gable for a two-count. Gunther hits a big chop before another big shot. Gable tries to fire chops but Gunther drops him with another big chop. Another big chop drops Gable. Gable tries to fire up with more shots but Gunther just tosses him to the floor. We cut to another break.
Gable tries to roll up Gunther but he proves too big. Gunther goes for a powerbomb but Gable manages to roll him over the ropes and to the floor. Gable hits a German suplex on the floor. Gable realizes that the referee is counting down. Gable takes Gunther back to the ring. Gunther hits him with a powerbomb to get a near fall. Gunther hits a chop to drop Gable off the top. Gable gets back up and hits a superplex. Gable hits a diving headbutt but Gunther kicks out. Gable immediately puts on the ankle lock. Gunther struggles for a few seconds before he rolls over and kicks him away.
Gunther avoids Chaos Theory but manages to drop him. Gable hulks up to hit Chaos Theory but Gunther kicks out of the bridge. Gable goes for the moonsault. Gunther gets his boot up. Gable catches the boot for an ankle lock. Gunther tries to roll over and break free but fails in his first attempt. Gunther succeeds in the second attempt and puts on a sleeper choke. Gable tries to get to his feet but Gunther gets him back to the mat quickly.
Gable counters it with a pinfall attempt and Gunther has to let go off the choke. Gunther hits a German suplex from a sleeper choke. Gunther hits a powerbomb and lariat to get the pinfall.
Winner – Gunther
Gable's daughter is crying in the front row. Gunther stands tall and leaves the ring. Gable is left behind in disappointment.