WWE RAW August 7, 2023 Results, Live Updates, Highlights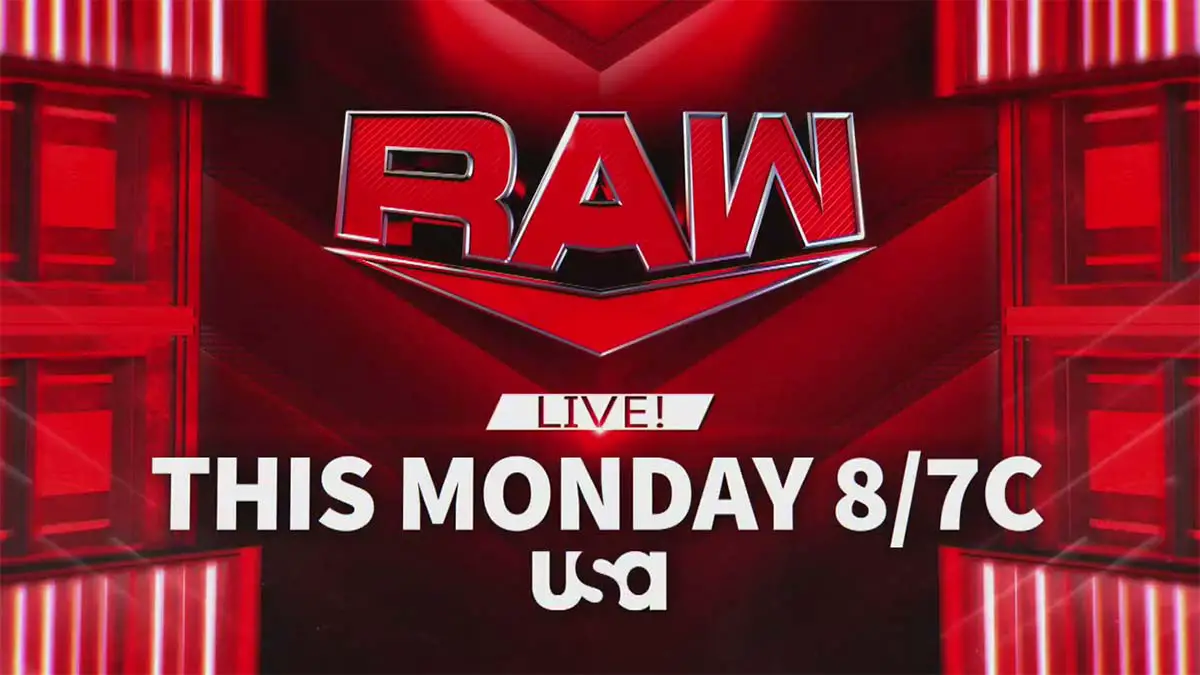 Welcome to the live results blog for WWE RAW August 7, 2023, which was live from Target Center in Minneapolis, MN, which started the build-up for Payback 2023 event.
The show also dealt with the fallout from SummerSlam 2023 starting with the tension between Judgment Day. Finn Balor was certainly pissed that Damian Priest cost him World Heavyweight Championship for the second time in a row. How did Judgment Day resolve this issue?
What was next for World Champion Seth Rollins? Who did he face next? Similarly, what challenge awaited Cody Rhodes next? Becky Lynch and Trish Stratus just had one more week before their rematch. Who did stand up to Women's World Champion Rhea Ripley? How did Alpha Academy vs Imperium rivalry continue?
To find out, tune in below as we post results from WWE Monday Night RAW August 7, 2023 event with live updates, winners and highlights.
RESULTS
Chad Gable defeated Tommaso Ciampa, Ricochet & Matt Riddle in a fatal 4-way #1 contender's match via pinfall
Shinsuke Nakamura defeated Bronson Reed in a singles match via pinfall.
Shayna Baszler defeated Zoey Stark in a singles match via pinfall.
Ludwig Kaiser defeated Otis in a singles match via pinfall.
New Day(Kofi Kingston & Xavier Woods) defeated The Viking Raiders(Erik & Ivar) in a tag team match via pinfall.
Cody Rhodes, Seth Rollins & Shinsuke Nakamura defeated Judgment Day(Finn Balor, Damian Priest & Dominik Mysterio) in a tag team match via pinfall.
LIVE UPDATES
Who Runs RAW?
Cody Rhodes makes his entrance. He starts talking about Brock Lesnar getting educated and became a champion here in Minneapolis. He had the pleasure surviving against the beast, but he didn't imagine the handshake and embrace that came after the match. The moment shook him when he talked to his mother this morning about it. His mom told him that Brock Lesnar acknowledged him. Cody says after SummerSlam, he feels like he could beat anybody in the world.
Seth Rollins makes his entrance. He gets in the ring and welcomes us to Monday Night Rollins. He says the last time he talked about the future of the World Heavyweight Championship, Cody was the first to come down and get in his face. So, this is him returning the favor. Rollins asks if Rhodes feels like he can beat anyone in the world then why not let's put that feeling to the test. Judgment Day music hits and Damian Priest, Dominik Mysterio and Rhea Ripley come out. They say Cody and Rollins are mistaken that they run RAW because Judgment Day runs RAW.
Priest says they do not dictate what happens with Championships, but Senor Money in the Bank does. Priest says Dominik is not done with Cody. He asks Dominik will defend his title on NXT tomorrow, but what will Cody do. Dominik takes the mic and boos take over the arena. Finn Balor attack Rollins from behind while Dominik and Priest take over Cody. Sami runs out to help out Rollins and Cody and they clear the ring. Cody takes the mic and challenges Judgment Day for a trios match tonight. His music takes over. Rollins and Cody argue off the mic while Sami tries to play peacemaker.
---
We get a recap of Gunther retaining Intercontinental title against Drew McIntyre at SummerSlam. Earlier today, Ricochet is complaining to Adam Pearce about Logan Paul using brass knuckles against him. Pearce apologizes but says the referee's decision is final. Chad Gable, Matt Riddle and Tommaso Ciampa come and Pearce says all 4 of them have been losing due to their luck. So, he announces a four-way #1 contender's match for the Intercontinental Championship so that one of them can seize the moment.
Tommaso Ciampa vs Ricochet vs Chad Gable vs Matt Riddle – Fatal 4-way #1 Contender's Match for Intercontinental Championship
Back and forth action between all 4 of them and they take turn to get a two-count. The crowd is behind hometown hero Gable. Ciampa runs him over. Gable puts Ciampa in ankle lock while Riddle does the same with Ricochet. Ciampa and Ricochet slips to the floor. Gable and Riddle go back and forth with some amateur wrestling moves. Ciampa attacks them. Ricochet hits a springboard crossbody on Ciampa and a standing moonsault to get a two-count. Riddle hits him with fisherman buster. Gable hits Riddle with a gutwrench powerbomb. Ciampa comes in and breaks the pin. Ciampa hits an inverted DDT on Gable.
Ciampa nails Ricochet with a forearm. Ricochet drops him on his knees. Riddle meets Ricochet on the top rope. Ciampa and Gable form a chain behind them and they all come down with triple German suplex. Gable gets Ciampa in an ankle lock but he gets to the ropes. Gable puts on the ankle lock once again. Riddle breaks the pin. Riddle hits Ricochet with a powerbomb. He fights Ciampa next. Gable and Ricochet hit them with splash at the same time for a two-count. All 4 men start the brawl now. Ciampa stomps on Riddle's bare foot. Gable sends Ricochet to the floor but Gable is also sent out by Riddle with a low bridge.
Ricochet hits him with a tope suicida. Ciampa catches him with a knee midair. Ciampa drops Ricochet on his knees for a near fall. Riddle hits a flash on Ciampa. Gable hits Riddle and Ciampa with a splash to break the pin. Gable goes for Chaos Theory on Riddle but Ricochet hits him with Recoil. Gable goes for Chaos Theory on Ricochet but Ciampa him a Fameasser. Gable then hits Chaos Theory on Ciampa to get the pinfall.
Winner – Chad Gable
Gable gets a loud ovation in his hometown. He meets his family in the front row and takes his toddler son to run around with him.
---
We see Cody Rhodes and Sami Zayn talking backstage. Seth Rollins comes in and starts arguing with Cody about making the match as he does not want to team up with him. Sami plays the peacemaker and says how they all are dealing with Judgment Day for weeks. He also says they injured Kevin Owens, who has been a friend to all 3 of them and asks them to come on same page. They both say they are cool about it but leave right after it.
---
We get a recap of Jimmy Uso's betrayal against Jey from Summerslam.
---
The Miz comes in for a photoshoot and tells the crew that they have 3 minutes. The crew member tells him to wait. The camera turns to show LA Knight's photoshoot in progress. Miz is pi##ed and says they are making him wait just after one Battle Royal win for Knight. He says Adam Pearce will listen about it.
Shinsuke Nakamura vs Bronson Reed
Reed pushes Nakamura to the ropes after they lock up. He pushes Nakamura to the corner second time. He hits a shoulder tackle next and mocks Nakamura. Nakamura hits him with quick strikes to get him to his knees. Reed ducks a roundhouse kick and hits a back elbow. He hits some headbutts before a big punch. Nakamura avoids a Death Valley Driver, avoids a hip attack and hits a running knee. Nakamura boots Reed in the corner. He manages to force him to the floor. Back to the ring, Reed hits a Thesz press and an elbow drop. Nakamura hits a roundhouse kick from the apron. Reed tackles him off the apron to take us to the first break of the night.
Reed hits a back elbow as we return. Nakamura hits him with a knee from the second rope. Nakamura fires quick rights and some kicks. He hits a single leg dropkick next to get a two-count. Reed comes back with a powerslam. He hits a running powerbomb to get a near fall. Reed gets to the top but Nakamura is quick to hit him with kicks. Reed hits him with a Death Valley Driver for a near fall. Nakamura goes for a roundhouse kick but Reed drops him again. Reed misses Tsunami and Nakamura hits him with back-to-back kinshasa kicks to get the pinfall.
Winner – Shinsuke Nakamura
Adam Pearce tries to talk to Raquel Rodriguez backstage to not engage in action until she is cleared 100%. Candice LeRae and Indi Hartwell console her.
---
Ludwig Kaiser goes to Alpha Academy's locker room to find Maxxine Dupri. Kaiser says The Ring General Gunther is already looking forward to wipe the ring with Gable. She tells Maxxine that she has potential but she is running around with wrong guys. Maxxine slaps him for disrespect. Otis comes in and tells him to meet him in the ring tonight. Kaiser accepts the challenge.
Lynch, Zoey & Baszler!
Becky is out to the ring and starts to talk about how she will finally get her match against Trish Stratus one-on-one with Zoey not being able to interfere. Zoey Stark comes out and says both she and Trish have already beaten her and this should have been over a long time ago. Becky says Zoey has potential and she is gifted but Trish is pushing him in wrong direction. Zoey tells her to shut up and claims to be the fastest-growing star in WWE.
Shayna Baszler's music hits and she comes out. She brags about sending Ronda Rousey back to home and being the baddest woman on the planet. Zoey takes a shot at her saying she looks beaten down herself. Becky proposes a showdown between them. Adam Pearce comes out and makes the match official.
Finn Balor is with JD McDonagh when Damian Priest comes in and starts to argue with Balor about not informing them about his plans. Balor says Priest did not stick to their plan at SummerSlam. Things gets heated but Rhea Ripley comes in and plays peacemaker. McDonagh says the MITB Briefcase is coming in between them. McDonagh and Balor leave. Priest gets angry at McDonagh's comments.
Zoey Stark vs Shayna Baszler
Shayna starts with a couple of waistlock takedowns. Zoey ducks a side kick and picks her leg. Shayna avoids a takedown and tackles Zoey. She picks her leg and puts on an ankle lock. Zoey rolls over to break free. She hits a back elbow before raking Shayna's face in the corner. Zoey fires shots before a snapmare takedown and a kick to the face. Zoey rakes her face some more before another snapmare. She puts on a chinlock. Baszler comes out of it and hits calf kicks. She hits a Saito suplex before clotheslining Zoey out of the ring. Back to the ring, Zoey lands on the apron and hits a sidekick and a springboard missile dropkick to take us to a break.
Shayna fires back after the break with some shots and running kicks. She hits a running knee and gets a two-count. Zoey hits a back heel kick to get a near fall. Zoey misses a stomp on the arm. Shayna fires some punches. Zoey nails her with a superkick. Shayna hits a gutwrench suplex for a near fall. Zoey his a punch but Shayna ducks a springboard clothesline and puts her in a kirifuda clutch. Zoey manages to send her to the floor to escape.
Zoey hits a suicide dive. She engages with Becky in an argument. Baszler puts her in a Kirifuda clutch on the ropes. Zoey drops her face on the ropes. Baszler comes back as Zoey continues to argue with Becky. Baszler hits world's baddest slam to get the pinfall.
Winner – Shayna Bazler
Shinsuke Nakamura is getting interviewed backstage and says how he has taken control over. We hear some commotion and the camera cuts to see JD McDonagh attacking Sami Zayn and has injured his arm. Crew members separate them. McDonagh leaves but Sami is selling this injury.
Otis vs Ludwig Kaiser
Maxxine is out with Otis. Giovanni Vinci is out with Kaiser. Otis corners Kaiser before Kaiser fires some quick punches. Otis no-sells them and hits a big shoulder tackle. He hits a body slam before he misses a running tackle in the corner. Kaiser fires some shots and an elbow to the face. Maxxine starts to argue with Kaiser. Otis makes a comeback with quick fire shots. He hits a corner splash. He gets ready for catterpillar but Vinci distracts him. Otis pulls Vinci off the apron to hit a suplex. Vinci distracts the referee to allow Gunther to hit a dropkick. Kaiser hits a running knee to get the pinfall.
Winner – Ludwig Kaiser
Imperium continues to beat up Otis after the match. Chad Gable runs out and Imperium retreat.
---
Cody Rhodes and Seth Rollins come out of the medical room after checking on Sami. Cody goes to talk about the update but Rollins cuts him off. Cody tells him take the question and leaves. Rollins says Sami is not cleared and it will be a 2-on-3 match. Shinsuke Nakamura comes in and offers to team up. Rollins is glad to have Nakamura onboard.
---
The Miz comes out and starts to talk about LA Knight. Knight also comes out and argument ensues. Miz throws his jacket at Knight to attack him. Knight turns it around and hits Miz wit BFT.
The Viking Raiders(Erik & Ivar) vs New Day(Kofi Kingston & Xavier Woods)
The Viking Raiders call out for an open challenge. They make their entrance as we cut to a break.
After the break, New Day make their return to reveal themselves as the challengers. Woods starts against Erik and drops him with a side slam. Kofi comes in for some double-team action as New Day keep control for a while. Woods gets to the top but Valhalla runs a distraction to allow Erik to bring him down. Ivar tags in for double teamwork from The Viking Raiders now. Ivar runs over Kofi and sends him to the floor. Ivar hits a splash from the top rope on Woods but he kicks out of the pin. Raiders keep control with more double-team action. Knee strikes from both men on Woods. He puts on a chinlock as he keeps Woods grounded.
Woods gets up and manages to break free. Woods hits a tornado DDT after tackling Ivar off the apron. Kofi gets a hot tag and hits quick moves. He hits a corner splash and a dive off the top rope. He hits Boom Drop. Both men duck each other's kicks before Kofi hits SOS. Ivar hits a splash to drop Kofi. Erik comes in for double team but Kofi hits him with a hurricanrana. Kofi hits a roundhouse kick on Ivar. Kofi tags in Woods, hits Trouble in Paradise on Ivar and hits a suicide dive on Erik. Woods hits an elbow drop to get the pinfall.
Winner – New Day
Becky Lynch is interviewed backstage when Shayna Baszler interrupts her. She says she did not need her help tonight. She adds that she has more scores to settle, including that with the Man. Becky says she will be looking forward to it.
Judgment Day(Finn Balor, Damian Priest & Dominik Mysterio) vs Cody Rhodes, Seth Rollins & Shinsuke Nakamura
Judgment Day come out for the main event match. Raquel Rodriguez attacks Rhea Ripley. Rhea counters her but Candice LeRae and Indi Hartwell attack Rhea. The crew breaks the brawl to take us to a break.
After the break, Rollins, Rhodes and Nakamura make their entrance. Finn Balor and Damian Priest are arguing over who will start the match. Dominik tags himself in to start. Nakamura fires quick shots to drop Dominik and gets a two-count. Priest pulls Domink out of the ring to take us to a break.
Balor hits a suplex on Nakamura as we return. Judgment Day work quick tags against Nakamura to keep him grounded. Priest puts on a chinlock. Nakamura hits back elbows. An uppercut sends Nakamura tumbling before more frequent tags from Judgment Day. Priest hits a leg drop to get a two-count. Nakamura hits an enzuigiri on Priest and tags in Rollins.
Rollins knocks Balor and Dominik off the apron before a knee strike and a slingblade on Priest. He counters a suplex into a falcon arrow on Priest. Rollins hits a suicide dive next on Priest. He hits a suicide dive on Balor next. Priest hits him with a flatliner next. Rollins is thrown to the floor. Balor tags in and hits a dropkick against the barricade. We cut to a break.
We return to see Dominik attempting three amigos. He lets go off the third suplex and drops Nakamura off the apron. Rollins runs him over with a clothesline. He hesitates but ultimately tags in Cody. Cody decks Balor and Priest before hitting an uppercut on Balor and knocks of Priest off the apron with a disaster kick. He hits a powerslam on Balor. Balor counters Cody Cutter with an inverted DDT into an elbow drop. Cody stops slingblade with a superkick and hits a Cody Cutter. Dominik breaks the pin.
Nakamura hits him with a roundhouse kick. Priest hits Nakamura with a roundhouse kick himself. Rollins comes in to nail a forearm on Priest. Balor clotheslines Rollins to the floor. Cody goes for Crossrhodes but Priest hits him with the MITB breifcase as the referee is distracted by Rhea Ripley. Sami Zayn attacks Priest after coming through the crowd. Rollins hits a superkick on Balor as he tries to use the breifcase. Rhodes hits him with Crossrhodes to get the pinfall.
Winner – Seth Rollins, Cody Rhodes & Shinsuke Nakamura
After the match, Cody and Rollins continue to argue. Sami gets their hands up and they ultimately shake hands. Nakamura hits Rollins with kinshasa to get away from the ring quickly. Sami and Cody check on Rollins while Nakamura walks to the back to close the show.