WWE Payback 2020- Match Card, Date, Time, Location & Details
WWE Payback 2020
Payback 2020 is a professional wrestling PPV show by WWE. This will be the 8th show to be held under 'Payback' series. The first event under the series took place in 2011 untill 2017.
Event Type: Event
Event Attendance Mode: https://schema.org/MixedEventAttendanceMode
Event Status: EventScheduled
Performer: Organization
Performer Name: WWE
Performer URL: wwe.com
Start Date: 2023-06-09 19:54
End Date: 2020-08-30 22:00
Availability Starts: 2020-08-30T19:00-EDT
*All timings are according to EST time zone
WWE Payback 2020 Live Stream (How to Watch Online)
WWE Payback 2020 will stream live at WWE Network worldwide. The event will also be available on traditional PPV in other countries and you need to check local listing for more details.
WWE Payback 2020 Match Card & Results, Matches & Storylines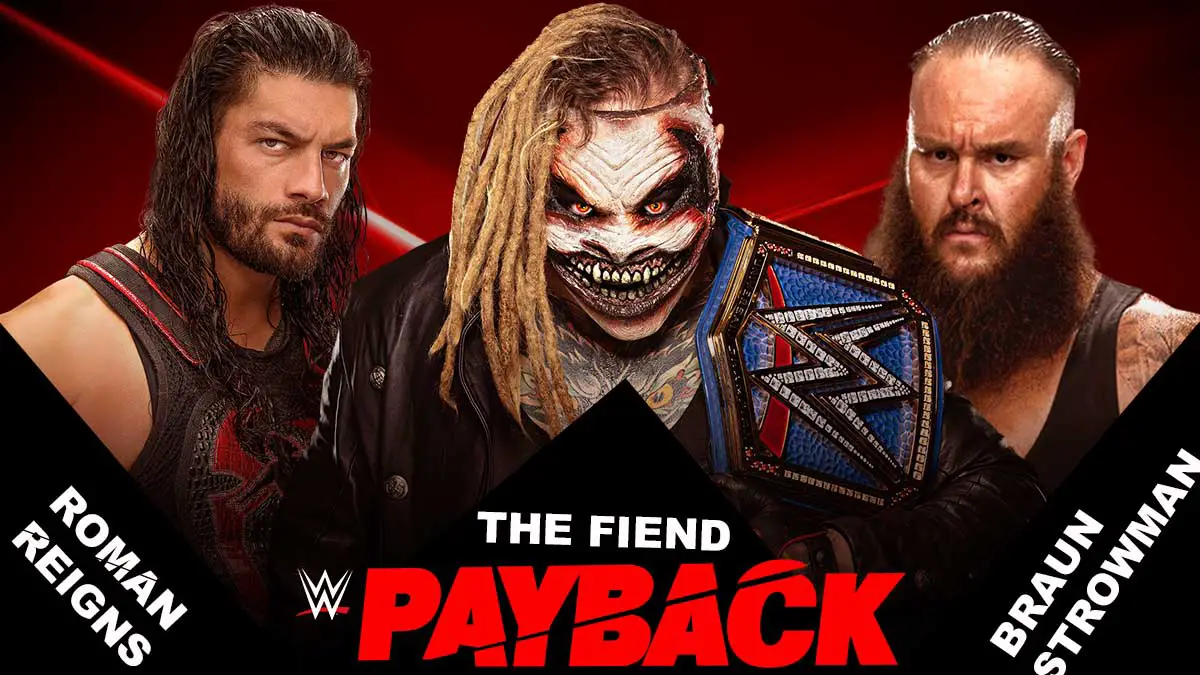 The Fiend(c) vs Roman Reigns vs Braun Strowman – No Holds Barred Triple Threat Match, Universal Championship Match
Roman Reigns returned and attacked The Fiend and Braun Strowman after their match at SummerSlam 2020. This setup a triple threat match between the three of them for Payback 2020 PPV.
Winner – Roman Reigns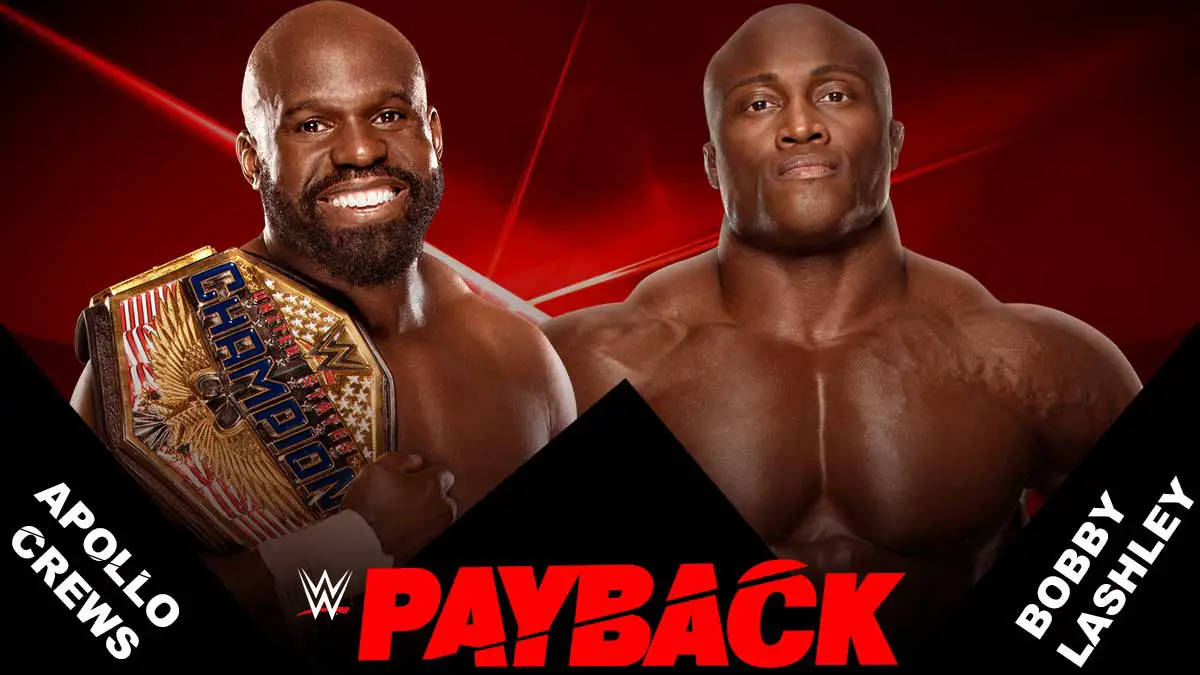 Apollo Crews(c) vs Bobby Lashley – WWE United States Championship Match
Hurt Business is after Apollo Crews ever since he denied MVP's help during his championship reign. After MVP was unsuccessful, it's now Lashley's turn to get the WWE United States Championship match against Apollo Crews at Payback 2020.
Winner – Bobby Lashley
---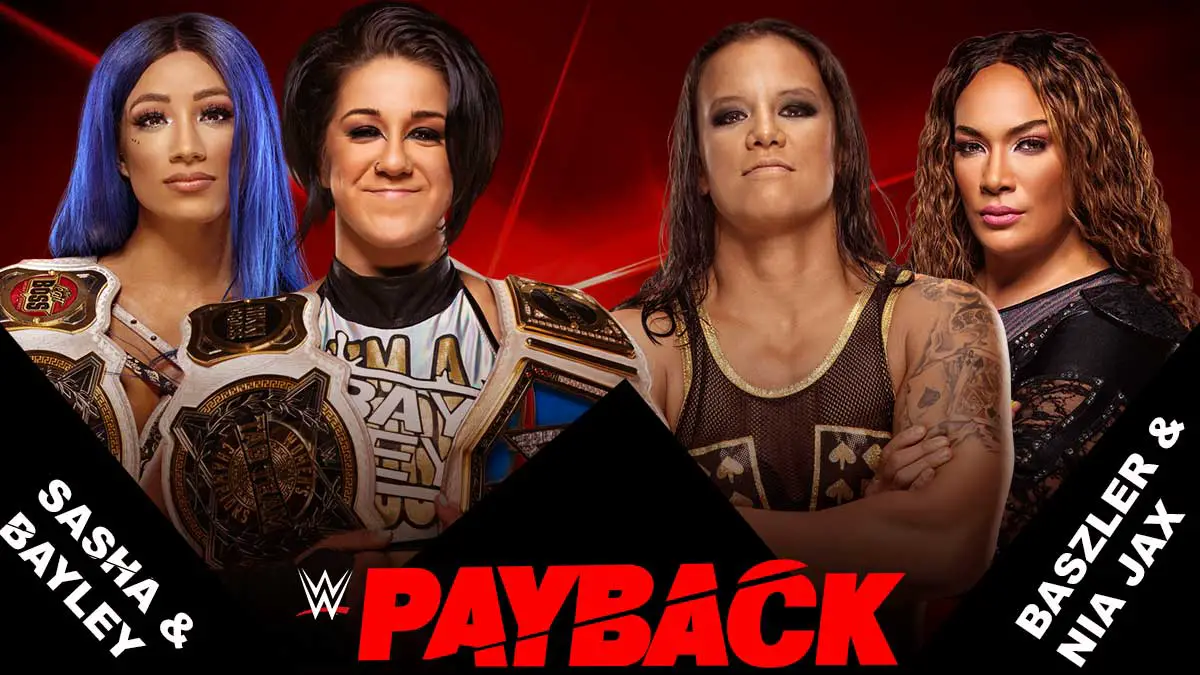 Bayley & Sasha Banks vs Nia Jax & Shayna Baszler – WWE Women's Tag Team Championship Match
Shayna Baszler has an ongoing feud with Sasha Banks and Bayley over the women's championship. Nia Jax offered to help her out on RAW 24 August episode, but Baszler denied. Jax then attacked Baszler during her singles match against Bayley. As Banks and Bayley mocked them from the sideline, Baszler and Jax eventually joined forces and forced the Women's Champions to run away.
Winner – Nia Jax & Shayna Baszler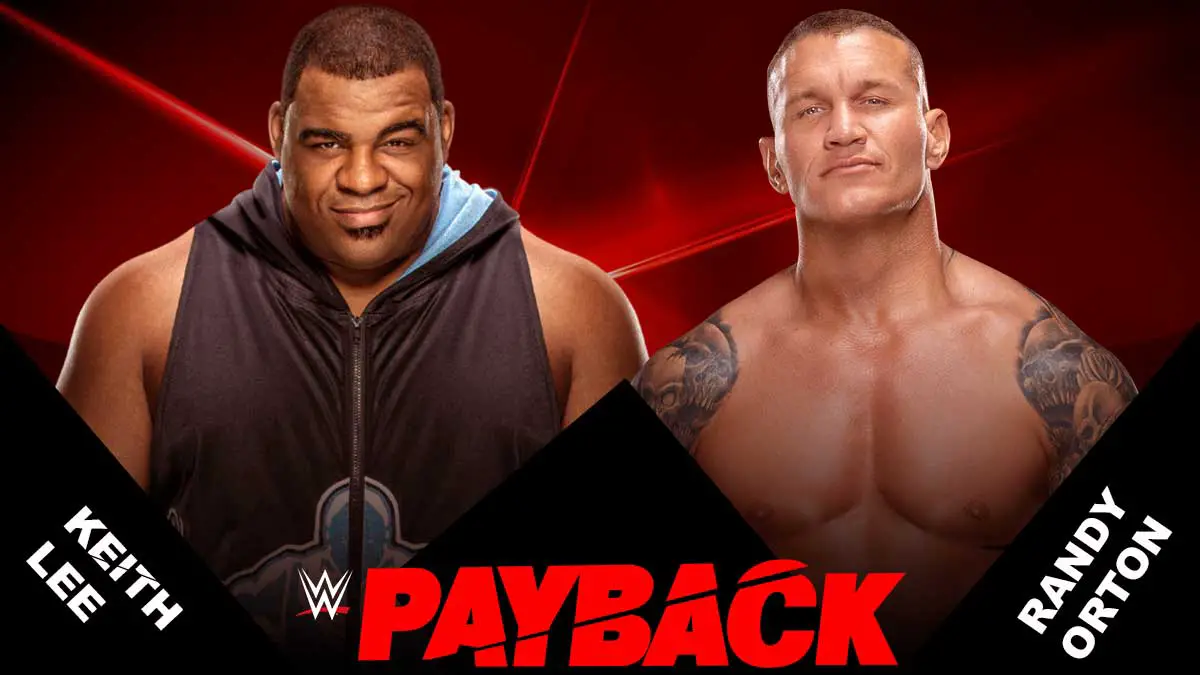 Randy Orton vs Keith Lee
Keith Lee interrupted Randy Orton during a promo on RAW 24 August 2020 episode. This led to a match between Lee and Orton the same night. But the match did not reach proper conclusion as Drew McIntyre attacked Orton to cause a DQ. Later, Lee asked for another match against Orton which was then set for Payback 2020.
Winner: Keith Lee
---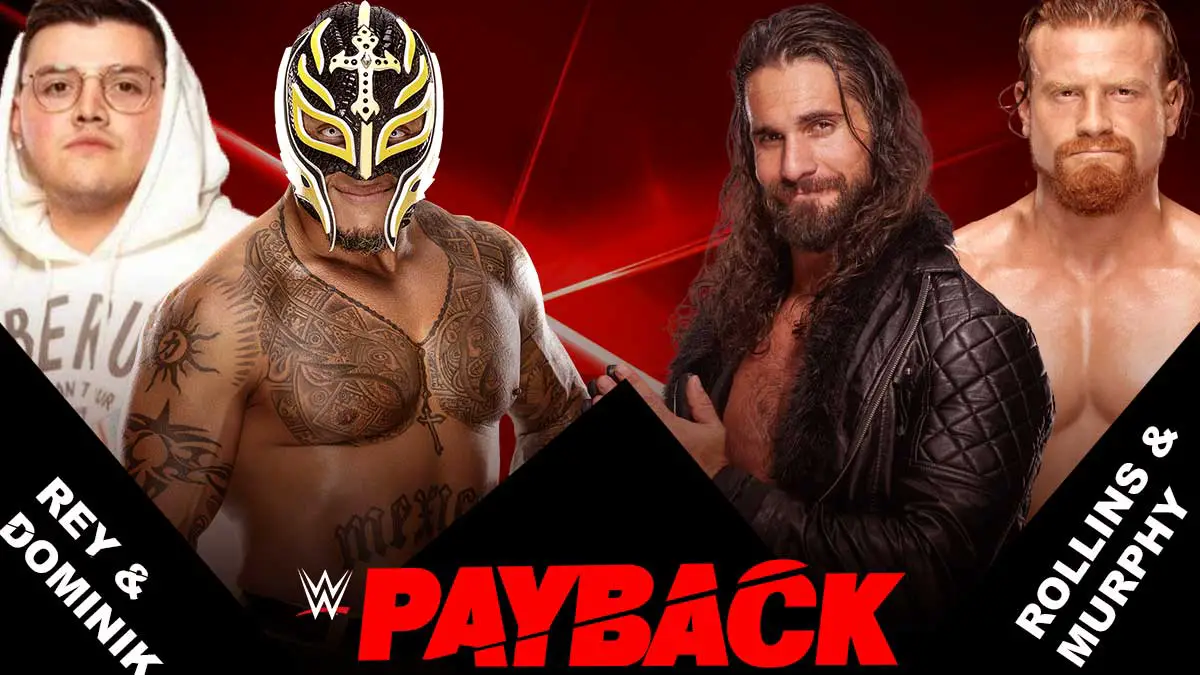 Seth Rollins & Murphy vs Dominik & Rey Mysterio
The feud between Seth Rollins is going from the start of the year itself. Earlier, Seth defeated Rey in an Eye-for-an-Eye match at Extreme Rules 2020 and Dominik at SummerSlam in a street fight. After their tag team match on 24 August RAW episode was interrupted by Retribution, the rematch was later announced for Payback.
Winner: Dominik & Rey Mysterio
Matt Riddle vs King Corbin
King Corbin has been feuding with Matt Riddle and announced a bounty hit against him. After continued attack against one another, Corbin announced the match to take place at Payback 2020.
Winner: Matt Riddle
---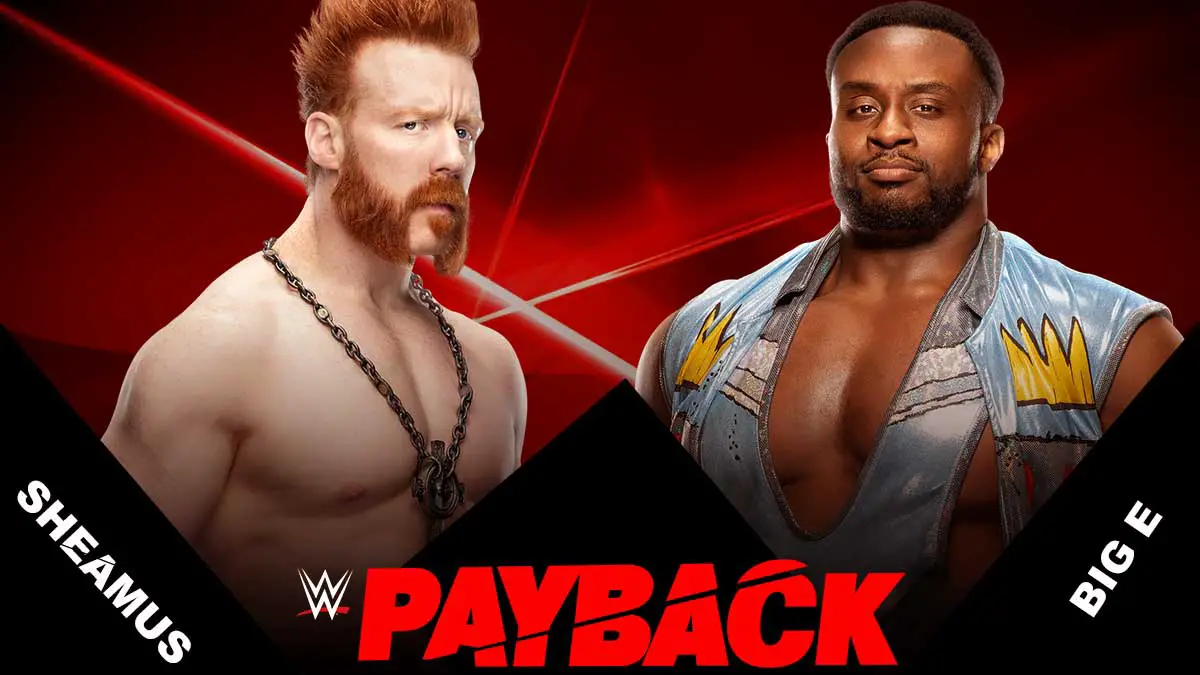 Big E vs Sheamus
A rematch between Big E and Sheamus is also announced for Payback 2020. Earlier, Big E defeated Sheamus in a singles match at SmackDown.
Winner: Big E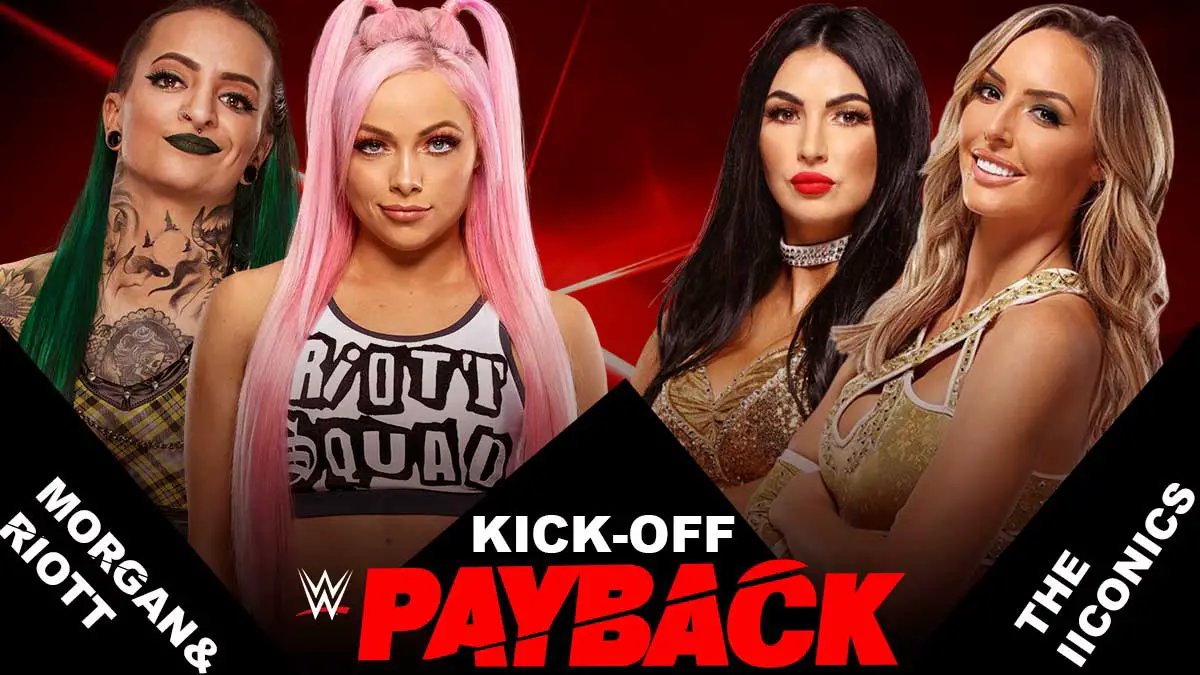 Rubby Riott & Liv Morgan vs The IIconics (Kick-Off)
The rivalry between Ruby Riott and the IIconics was budding for some time now. The IIconics were teasing Ruby for not having friends and for being alone. Liv Morgan later joined her to even the odds. WWE then announced the match for Payback 2020 pre-show.
Winner: Rubby Riott & Liv Morgan
Official Website – WWE Payback