Undertaker Defeated Goldberg at Super ShowDown 2019 Main Event
The Undertaker stood tall as he defeated a bloodied Goldberg at the main event of Super ShowDown 2019 show in Jeddah tonight.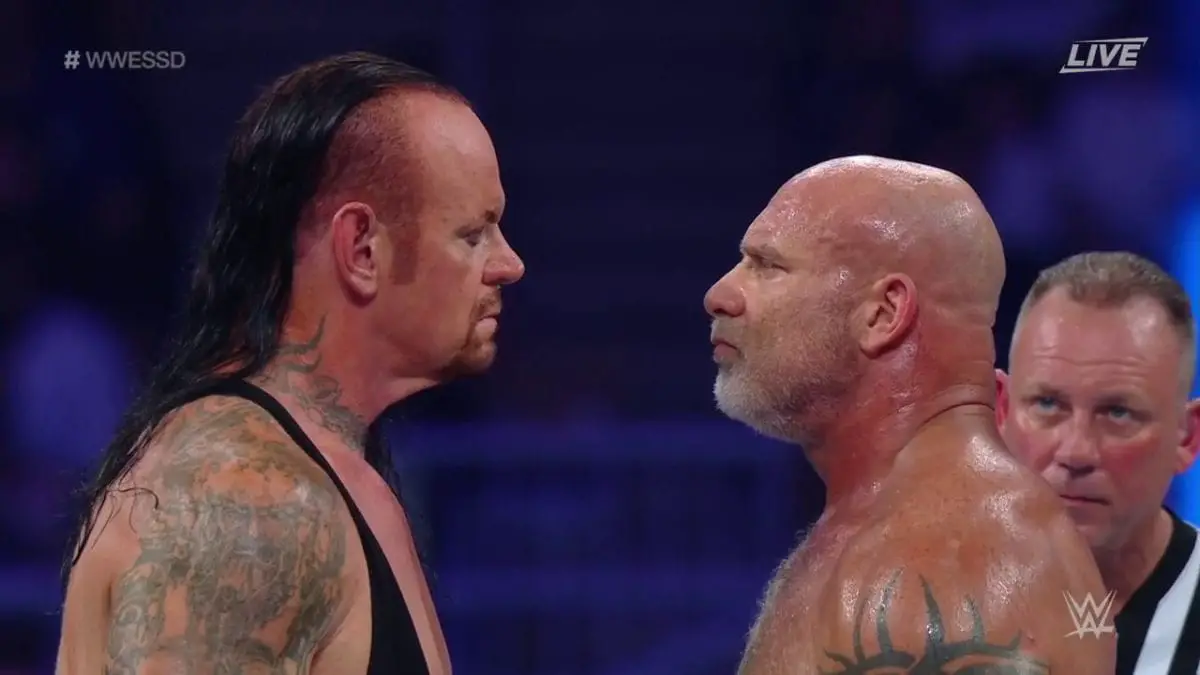 The two legends of pro wrestling faced off for the first time in their career King Abdullah Sports City International Stadium. After a long face-off, Goldberg did Taker's rest in the peace sign and stunned him with two spears. Later in the match, Goldberg then attempted a running shoulder block in the corner, but Undertaker dodged, causing Goldberg to bleed when he hit the turnbuckle.
Taker took the advantage and hit some big strikes and his signature moves like Old School among others. Goldberg again hit a spear but could not hit a proper JackHammer to get the pin. Goldberg then tried a piledriver but dropped Taker in the middle due to exhaustion. Undertaker hit a chokeslam to get the pin.
The match came to an abrupt end due to Goldberg's injury and Undertaker looked visibly disappointed during his celebrations.