Triple H Defeats Batista at WWE WrestleMania 35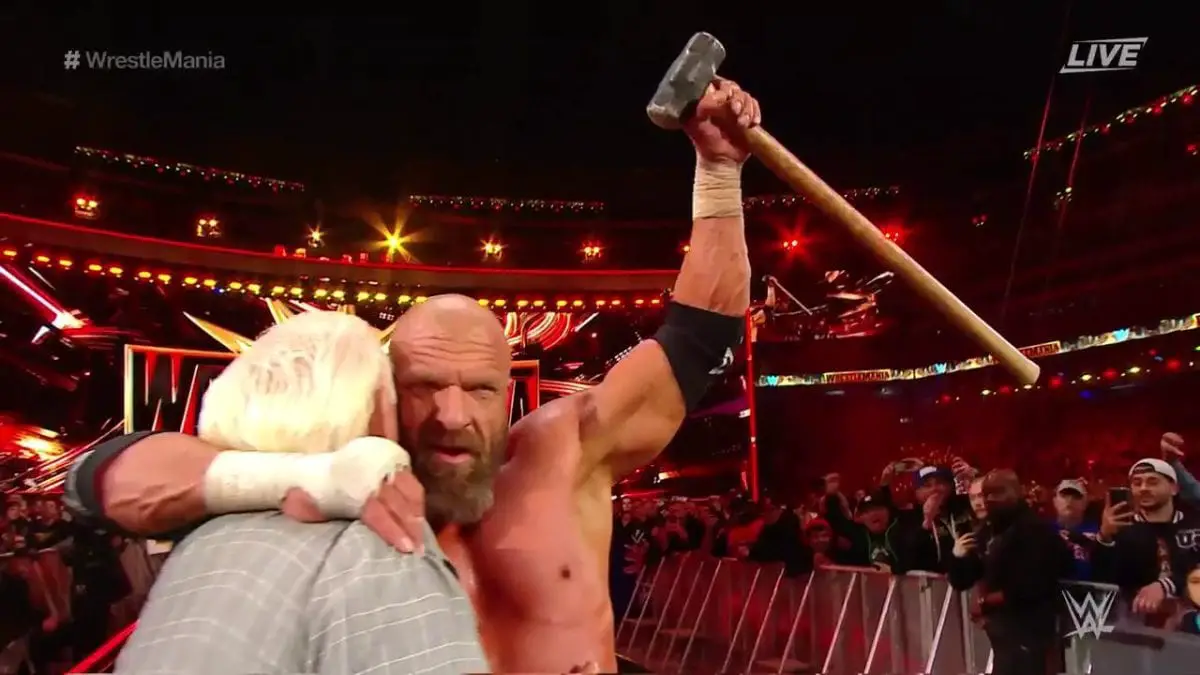 Triple H was able to prevail over Batista as he defeated him in a grueling No Holds Barred match at WrestleMania 35. This was the first win for Triple H over Batista in singles matches.
Batista teased his intentions to face Triple H at WrestleMania when he came to the Evolution Reunion at SmackDown 1000th episode. Batista reminded everyone that Hunter has never beaten him in his career. A clear animosity was visible between the two Evolution members.
Later, Batista attacked Ric Flair during his 70th Birthday celebration and called out Triple H. After weeks of the verbal war, Hunter agreed to face him at WrestleMania with the added No Holds Barred stipulation. Batista also asked Hunter to put his career on the line in this match.
As Batista made his entrance at WrestleMania 35, he slipped a couple of times. Hunter and Batista worked a very physical match which later around 25 minutes. The finish came when Ric Flair ran a distraction to help out Triple H. Hunter hit Batista with a sledgehammer and hit a pedigree to finish the match.
Although it was said that this would be Batista's final match in pro wrestling, the way the match has finished, it looks like the recent rumors of Batista working another match at SummerSlam might be true after all.