WWE SmackDown Live Results & Updates 23 April 2021- Roman Reign's Next Challenger?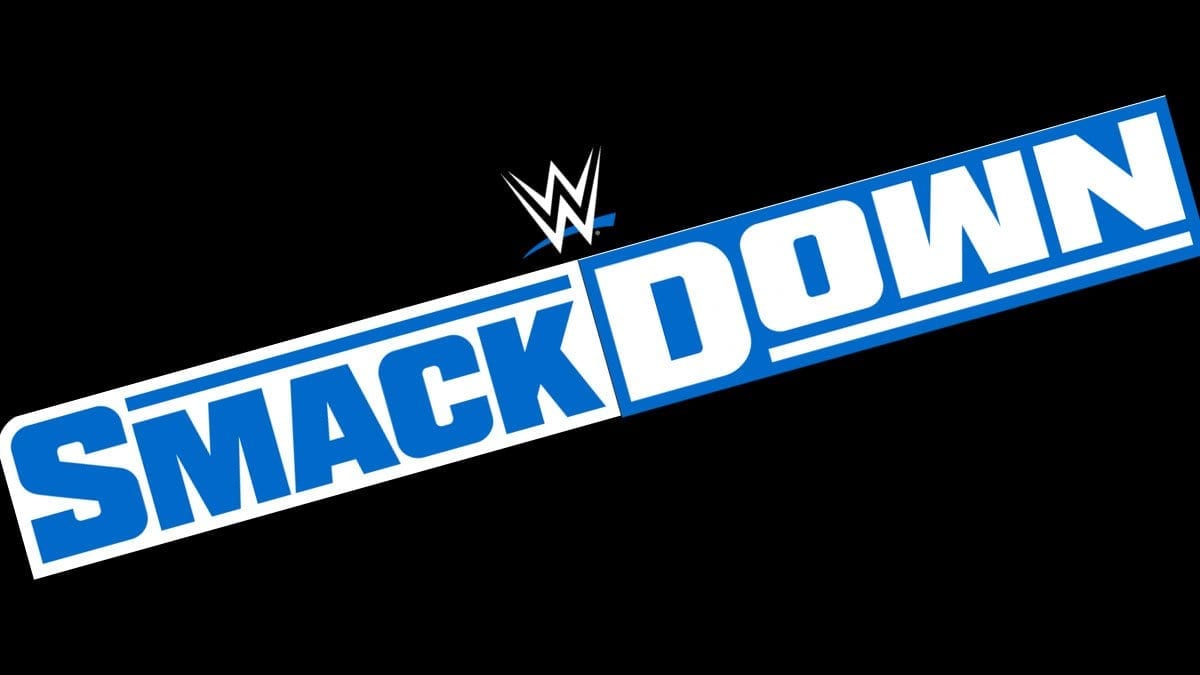 Welcome to the Live Results blog for WWE SmackDown episode of 23 April 2021. Cesaro's charge at WWE Universal Championship was put on hold last week by Seth Rollins. this has brought us back the square one in terms of Roman Reigns' next challenger for WWE Universal Championship.
Tonight's SmackDown will have much more in store with of Bianca Belair and Apollo Crews' storylines going forward. Join us as we bring you the live updates, winners, highlights and more from SmackDown 23 April 2021 episode.
Check the preview for the show here.
WWE SmackDown 23 April 2021 Quick Results
Daniel Bryan & Cesaro defeated Jey Uso & Seth Rollins via pinfall in a tag team match.
Tamina defeated Nia Jax via pinfall in a singles match.
Apollo Crews(c) defeated Kevin Owens via pinfall to retain Intercontinental Championship.
Rey Mysterio & Dominik Mysterio defeated The Alpha Academy(Otis & Chad Gable) via pinfall in a tag team match.
Cesaro Deserves A Title Match?
Cesaro is in the ring as we go live. He was about to start the promo when Seth Rollins comes out to cut him. Rollins talks about their rivalry and says he did not get any appreciation for putting Cesaro on top with a match at WrestleMania. He also says if it was not for a rain delay, he would have won at WrestleMania. Cesaro asks him to go one on one right away.
Jey Uso comes out looking for a fight. Rollins suggests that they team up to beat down Cesaro. They circle the ring and look to take on Cesaro. Daniel Bryan's music hits and he comes out to the ring. Rollins and Jey are back at the stage now.
Daniel Bryan gets the mic. He says Rollins is out here because he is embrassed by a loss to Cesaro and Uso is here on Roman's order. He is here because Cesaro deserves the Universal title shot and he is the hardest worked of them all. Bryan takes a shot at Roman Reigns saying that Reigns is where he is due to family connections. Bryan also says Reigns does not like to fight and will not come out to accept Cesaro's challenge.
Roman Reigns comes out as his music hits. Jey goes and joins Roman & Heyman at the stage. Rollins watches from the ramp. Roman reminds Bryan of pin at WrestleMania and says Bryan is a loser and Cesaro is also a loser to let Bryan speak for him. Roman talks trash for a while before going back. Jey & Rollins approach the ring for a tag team match.
Jey Uso & Seth Rollins vs Daniel Bryan & Cesaro
All 4 men are brawling in the ring as we return. Rollins slips out of the ring as the bell rings. Bryan with an attack in the corner and a snap suplex. He brings in Cesaro for a double suplex. Cesaro drops Rollins from the apron before hitting a delayed vertical suplex. Uso goes to the corner and tags in Rollins. Cesaro takes him to the corner for a few uppercuts. Rollins comes back with the sling blade. Rollins unloads on Cesaro for a while before tagging in Jey.
Uso with a big hip attack in the corner. Rollins tags back and puts Cesaro in a headlock. Cesaro fights out and hits a tilt-a-whirl backbreaker. Bryan tags in. Bryan with dropkicks on both Rollins and Jey. Bryan hits Yes kicks. Rollins goes for the Pele Kick but Bryan catches his leg and puts on a lock. Rollins comes out of it. Jey tags in from behind as Rollins hits the buckle bomb. Jey hits a big splash. He covers but Cesaro breaks the pin. Rollins sends Cesaro to the floor. Jey & Rollins hits a double suplex on Cesaro on the floor. We go to the commercial.
We return to see Jey and Cesaro taking turns to beat up Bryan. Bryan fights back from the corner but Jey drops him with a Samoan drop. Rollins comes in and works on Bryan in the corner now. Rollins is running his mouth. Bryan counters a whip and both men collide in the middle of the ring. Cesaro and Jey tag in. Cesaro with a series of uppercuts and a big clothesline to get a two-count. Cesaro looks for the swing but Jey grabs the ropes.
Jey with an enzuigiri now. Cesaro with an uppercut and goes for the Neutralizer. Jey with a back body drop before Cesaro drops him with a big strike. Rollins breaks the pin now. Bryan goes after him and sends him to the floor for a suicide dive. Cesaro misses a splash from the top as we go to the break.
Cesaro is hitting the uppercuts as we return. Cesaro was looking for the swing but had to resort to a Sharpshooter. Jey breaks the lock. Rollins tags him in now. Cesaro counters Jey and sends him to the corner. Seth is going backstage, saying that he does not need any of this. Bryan tags in and hits the running knee to get the pin.
Winners – Cesaro & Daniel Bryan
After the match, Bryan and Cesaro celebrate. Bryan calls out Roman Reigns now. Uso tries to attack from behind but Cesaro catches him and drops him to take him in the Cesaro Swing. Bryan continues to taunt Reigns on the mic. Bryan asks Reigns to come out to save his cousin. Cesaro says Reigns not saving his cousin shows he's not a family man, and shows what kind of man he truly is. Bryan asks Cesaro to swing Jey again.
A "Yes!" chant breaks out as Cesaro swings Uso again. Bryan taunts Roman some more but before saying Reigns couldn't beat him or Edge without help, and he knows he can't beat Cesaro and Roman fears going one-on-one against Cesaro.
Sonya Deville and Adam Pearce are backstage. WWE Intercontinental Champion Apollo Crews walks in with Commander Azeez. Crews is angry about his title defense tonight. He threatens Azeez will hit Big E with Nigerian Nail if he has to face him again. Pearce says Big E will get his shot when he's able to. However, it will Kevin Owens who face Apollo tonight. Crews stares at Pearce as the segment closes.
Nia Jax vs Tamina Snuka
Nia Jax and Shayna Baszler comes out. Nia then brings out Reginald who is returning to screen after a few weeks. We to to break.
Back from the break and Kayla Braxton stops Jey Uso in the back and asks about Seth Rollins walking out on him. Jey says he doesn't give a damn about Cesaro or Seth Rollins and rants about the disrespect from Cesaro.
Back to the ring, we get the replay from WrestleMania 37 where Tamina looked strong. Tamina is in the ring now and her tag team partner Natalya watches from ringside. Match starts and Nia Jax takes it to the corner. Tamina gets whipped across the ring and Nia hits a corner splash. Tamina powers up and fights back. Tamina with a big Thesz Press and a few bad looking right hands.
Shayna Baszler had to pull Jax to safety. Jax drops Tamina next. She comes out to the floor mat for a breather. Tamina sends Nia into the barrier over and over again. Reginald and Baszler end up on the apron to distract but Baszler gets kicked off. Baszler starts arguing with Reginald and Reginald gets trip over the steps. Nia gets distracted by this and Tamina rolls her up for the pin.
Winner – Tamina Snuka
Tamina leaves the ring right after the pin. Shayna Baszler & Reginald come in and Shayna is sorry for the distraction. The tension between the champion rises.
Kayla Braxton has Kevin Owens backstage. He says he has an Intercontinental Title match after so long. He wasn't expecting this opportunity but he was not going to turn it down. Big E comes up laughing and says Owens jumped the line because this is his match and his title. Owens jokes that Big E lost the title at WrestleMania, but he's probably right about getting a rematch, but it's not happening tonight. Owens says he will have fun because when he wins, the title will be his. They keep forcfully laughing at each other until the segment ends.
Daniel Bryan approaches Adam Pearce in the back to ask him to setup Cesaro's Universal title match. Pearce says it's not that easy but he will try. Bryan tells him to do more than try.
Apollo Crews(c) vs Kevin Owens – WWE Intercontinental Championship
They lock up and have to come to a stalemate. Owens with a takedown and to a side headlock. Apollo gets back to his feet but Owens takes him back to the mat in the headlock. Apollo turns it into a pin attempt after a while. Owens once again puts on the headlock. Owens with a dropkick and some big chops. Apollo decks Owens in the corner. Owens comes back with a big strike and a senton. Apollo goes to the floor and Owens was looking for a suicide dive but Azeez stands in between.
Apollo trips Owens at the apron. He gets back to the ring and hits a snap suplex. Apollo beats up Owens for a while. Apollo throws him to the floor now. Owens sidesteps from a moonsault and hits a superkick. Back in the ring, KO hits a Swanton Bomb from the top to get a two-count. Sami Zayn's music hits and he comes out as we go to the break.
They fight at the top as we return. Apollo with a headbutt, drops KO to the floor. KO catches him with a superkick to get another two-count. Apollo takes a chop before dropping KO on the ropes. Apollo with a big clothesline now. KO with some back elbows. Crews with a pump knee, step-up enzuigiri, and series of German suplex.
KO coutners and hits a German suplex. Owens hits back-to-back cannonball to get. KO goes for the stunner but it gets countered. They go back and forth until KO hits the pop-up powerbomb for a near fall. Apollo goes to the floor and KO hits a frog splash from the apron. Back to the ring, Azeez runs an interference and Apollo rolls up KO to get the pin.
Winner – Apollo Crews(retains IC title)
After the match, KO hits the stunner on Apollo. Azeez comes in and hits KO with the Nigerian Nail(thumb attack like Umaga used to do). Crews exit with Azeez. Sami Zayn comes in and dances over Owens as he is laid out in the ring.
Kayla asks Paul Heyman if Roman Reigns will accept Cesaro's challenge tonight. Heyman goes on about admiring and respecting Cesaro in a professional way. He adds that we will hear from Reigns before the night is over.
Megan Morant is with WWE Intercontinental Champion Apollo Crews who is celebrating his win over Kevin Owens. He says anyone will be foolish enough to come for the title after seeing what happened. Big E attacks him but is pulled away by officials. Commander Azeez comes up and stands beside Crews and does not look happy.
Aleister Black's Dragon Story
We get a new vignette for the return of Aleister Black. Black sits in a chair and says he wants us to know the truth. He talks about how people aren't honest. He reads the first chapter from "Tales from the Dark Father: The Dragon" and talks about a child whose father took him to other people's funerals, celebrations of life and death. He was too young to understand but his father became cold and distant. He learned not how to defeat the dragon but to become the dragon. Black says people are weak-minded and turn their children into bigger monsters than they are. Black says people need to be scorched from Earth to make room for more fertile things. Smoke fills the room as the vignette ends.
Bayley & Bianca Belair
Kayla is talking to SmackDown Tag Team Champions Robert Roode and Dolph Ziggler about their preditions for Alpha Academy vs Mysterios match. Ziggler goes with Alpha Academy. Kayla asks who's next for Roode and Ziggler. The Street Profits interrupt and they want another title shot. Ziggler tells them they should get to the back of the line. They face off. Bayley gets in between them and calms things down, sending both teams in different ways.
Bayley then talks about her WrestleMania Backlash match against Bianca Belair for the SD Women's title. Bayley talks trash about Bianca for a while and tells Kayla that she can go and tell that to her. Montez Ford comes back and he has his wife Bianca on the speaker. She says she will be right there to deal with Bayley. Bayley tells Ford she is ready to say it to her face. We go back to commercial.
After the break, Kayla is with SmackDown Women's Champion Bianca Belair and Bayley. Belair asks about the trash talk from Bayley earlier. Bayley changes her tune and congratulates Belair on her big WrestleMania win, and says she's honored to be her first challenger. Bayley walks off and Belair tells Kayla that's not what she was expecting. Bayley walks back over and has one more thing before she starts laughing at Belair. Belair stares at her as Bayley walks away.