WWE SmackDown Live Results and Updates- 5 March 2019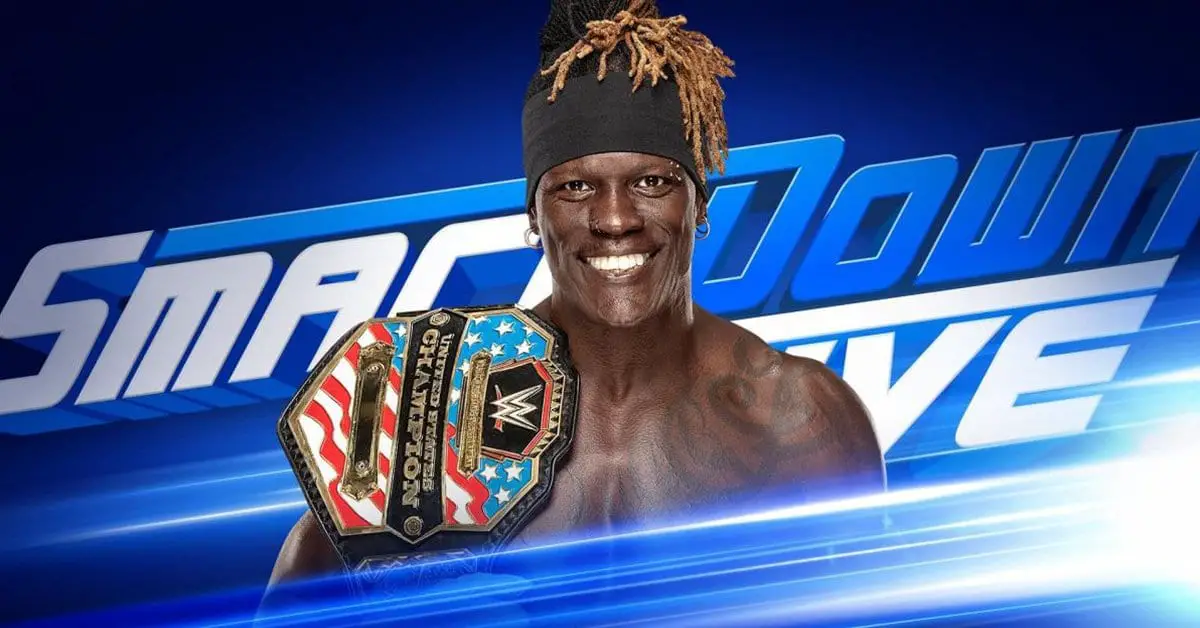 Welcome to ITN's Live Results & Updates Blog for WWE SmackDown episode of 5 March 2019(3/5/2019).
SmackDown started with the memory of King Kong Bundy who passed away yesterday.
Bryan vs Owens Promo
Daniel Bryan comes out with Rowan to address the crowd. We get the recap from last week when Kofi was pulled out of Fastlane and the main event match. I sat in the ring and remain silent as others were gushing about Kevin Owens. When the crowd started booing, Rowan takes the mic and asks them to shut up as Bryan is there to enlighten us all. Bryan continues by saying Kofi is not a leader but only a supporting character. He then says that he understands why does crowd like Kevin Owens because Owens is like them. He is a nobody but nobody can become somebody when there is nothing to lose. Kevin Owens interrupts.
Owens says he became just like a normal fan in the last few months but it was hard to see others do in the ring what he wants to do. But it was not that hard in Bryan's case since he has been trash. When Bryan threw away the WWE Belt in the trash, he knew who he wants to come after. They started arguing with references from environmental issues, consumerism. Owens retorts that if consuming organic carrots makes him better, he can shove them up. Bryan says people relate to Kevin because he thinks Bryan is a pretentious jackass.
Bryan burns Owens saying that there is nobody standing behind him since he has no friends left. Owens admits he has lost friends due to his own actions, but he didn't need any friends to beat Bryan with a Stunner last week. Owens punches Rowan to start the brawl. He low bridges Rowan to send him out of the ring and starts unloading on Bryan. He was going for the stunner when Rowan comes back to hit the face slam. Bryan and Rowan leave as Owens is recovering in the ring.
The Miz vs Jey Uso
The Usos cuts a promo mocking Miz and Shane before their opponents enter. Miz and Shane enter to cut a promo of their own and as the Usos tries to rush them, they avoid and send them outside the ring with clotheslines. We head to the break.
The match is already started as we return. Jey hits a spinning kick. Miz comes back with a trio of running double high knees at the turnbuckle. Jey with a backslide countering clothesline. Miz comes back with the DDT but Jey hits the Samoan drop and running hip strike in the corner. He goes to the top but stops midway as Miz has his legs up to counter. Miz throws him at the turnbuckle and goes for the pin but Jimmy goes in to help him. Shane takes out Jimmy with a clothesline and Miz hits the Skull Crushing Finale to get the win.
Winner- The Miz
Charlotte is interviewed backstage, talks about Becky Lynch and their match at Fastlane. She invites Becky to SmackDown to talk to her about her physical and mental capabilities.
R Truth's Open Challenge
Truth says that he wants to be like his hero Cena but he did not realize that Cena use to do it every week and he is tired of it already. Carmella reminds him of Cena's motto- 'Never Give Up' but Ron says Cena also says, 'U Can't See Me' but he can see him in the poster and the bedsheets in his bedroom and he also showed up in the 'Bumblebee'. They call for the open challenge after the 7 second Dance break and outcomes Lacey Evans for her customary Ramp Walk. After that Samoa Joe, Rey Mysterio and Andrade enters. Truth is confused but the bell rings and all the wrestlers are announced.
R Truth(c) vs Samoa Joe vs Rey Mysterio vs Andrade – United States Championship
Samoa Joe has taken control over others when we come back from the break. Rey goes for the springboard splash but Joe moves out. He throws Truth and Andrade out before planting Rey in the middle of the ring to get two counts. Joe moves out to send Truth into the barricade, hit Rey with some moves, he hits some chops on Andrade before bringing him back in the ring. Rey is next to get to be punished. Andrade comes back with forearms but Joe avoids him at the corner and he goes out of the ring.
Joe goes on to hit the plancha on Andrade and continues to punish everyone outside the ring for some time until Rey tries to counter the Atomic drop on the barricade and Truth hits the dropkick to send Joe into the barricade while Rey falls into the crowd. Andrade hits the three amigos on Rey and goes to the top turnbuckle. In nice combination, Andrade rolls Truth for the pin while Rey takes out Joe with a springboard cross body.
Andrade hits with a missile dropkick on Samoa Joe and then powerbombs Mysterio, as all men are down. Truth hits the flying forearm on all three of them. Andrade does the double backflip splash and Joe breaks up the pinfall attempt. Truth starts his strikes on Joe. Truth hits a corkscrew on Mysterio and a spinebuster on Joe. He backdrops Mysterio on Joe, and Truth hits a double 5-knuckle shuffle like Cena. Joe applies the Coquina Clutch, but Rey breaks it up with a 619.
Truth gets kicked out of the ring by Andrade and hit with a splash by Mysterio. Andrade plants Rey with a powerbomb on the floor. Zelina Vega takes down Truth with a hurricanrana and Mella hits her with a superkick. Rey connects 619 on Andrade and a splash from the top turnbuckle. Joe comes in and hits a huge side slam to Andrade to score the pin and become the new US champion.
Winner- Samoa Joe(new WWE United States Champion)
Samoa Joe is interviewed backstage now. He says fans who thought he could not win the big one were just praying unanswered prayers. He is no John Cena with Hustle, Loyalty and Respect. All his opponents will get is disrespect. To all the superstars lying awake at night having nightmares about wrestling him, he'll be along soon enough to make them go night-night.