Seth Rollins vs Riddle Nixed from SummerSlam due to Riddle's Injury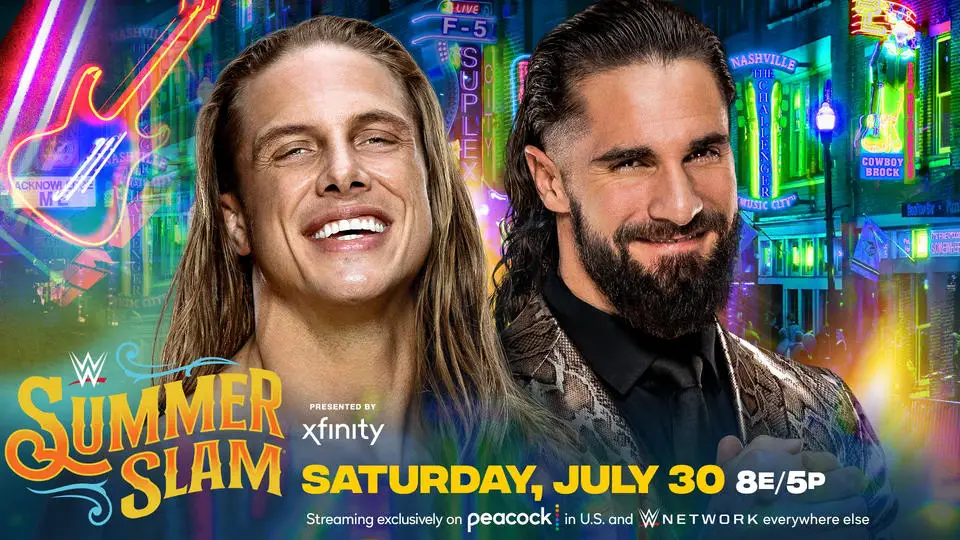 Seth Rollins vs Riddle will not be taking place anymore at SummerSlam 2022. 
On WWE's The Bump, it was announced that Seth Rollins' vicious attack on Riddle on the recent episode of Raw caused a brachial plexus injury to the latter. Seth Rollins delivered a curb stomp to Riddle while he was on the steel steps. 
As a result, Riddle has been medically disqualified to compete against the visionary this Saturday at SummerSlam 2022. 
So far, WWE hasn't announced any replacement for Riddle. Moreover, it seems like Seth Rollins will miss the biggest party of the summer for the first time since 2013. 
Seth Rollins also posted a tweet where he apologized to the fans who bought SummerSlam tickets to see him wrestle. He stated that he did everything he could to be on the card, but some things are not in his control. 
Rollins vs Riddle is not entirely canceled but postponed. The bout will not take place on July 30 but it will certainly take place in the near future. It is likely that WWE will shift this bout to the Clash at the Castle event that will take place on September 3 in the UK.