Rusev/Miro Debuts on AEW Dynamite This Week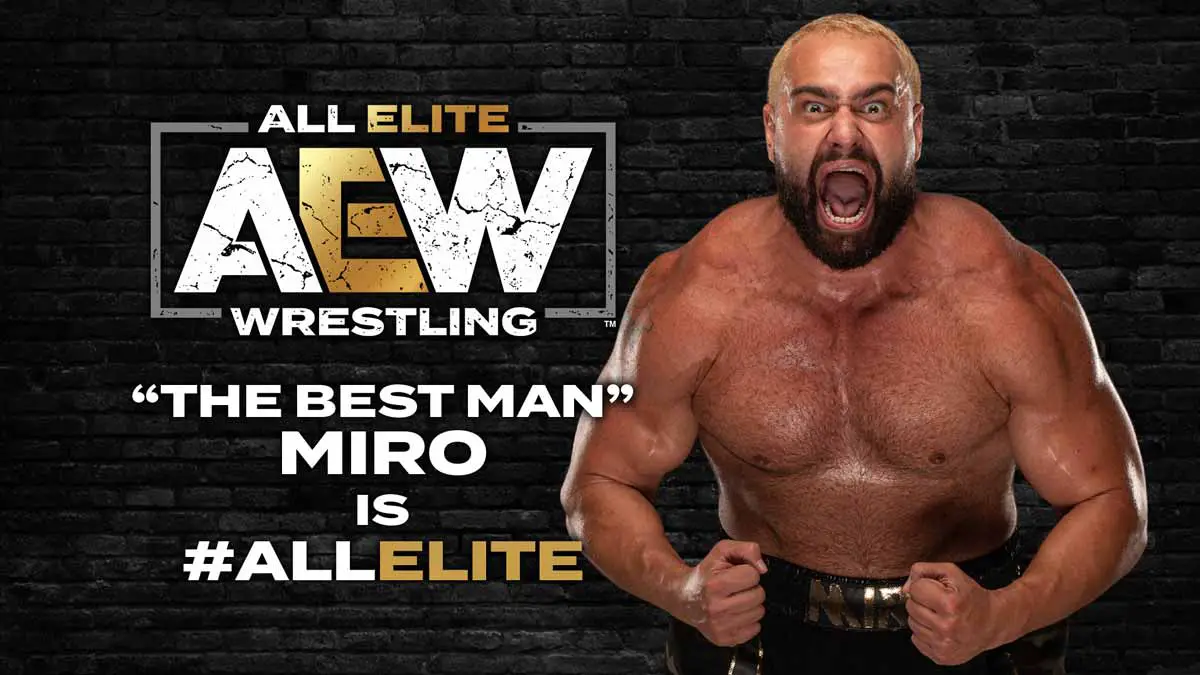 Former WWE Wrestler Rusev made his AEW Dynamite Debut this week under his real name Miro.
Kip Sabian was supposed to announce his best man for his upcoming wedding with Penelope Ford on Dynamite. Sabian teased the best man to be Puff and then Brian Pillman Jr., before revealing the former WWE United States Champion.
Miro made his way out to the ring and cut a promo about not breaking the glass cieling even after spending 10 years in the same house. Continuing in an agressive attitude, he indirectly told WWE to shove their brass ring up their back. Brass ring represents the fact that some wrestler grabbed onto an opportunity and turned the crowd in his favor.
The limited crowd present at the show started chanting "Miro Day," a take on his "Rusev Day" chants. During his promo, Miro also said he is the Best Man, the best gamer on Twitch, devours people in the ring and now he is All Elite. AEW has also announced that he has signed with the company.
Miro was part of a bunch of releases from WWE earlier this year as the company made adjustments due to the COVID-19 pandemic. He debuted with WWE back in 2010 and made his NXT debut in May 2013 and the main roster debut at Royal Rumble 2014. He proceeded to win the United States Champion the same year, becoming the first Bulgarian to be a champion in WWE.
Since leaving WWE, Miro has been active on Twitch and on TikTok alongside his wife Lana who is still employed by WWE. Miro has been critical of WWE's policies time and again. The latest instance coming a few days ago when he blasted WWE's edict on third party deals and social media accounts.