Roman Reigns vs "The Demon" Finn Balor Announced for WWE Extreme Rules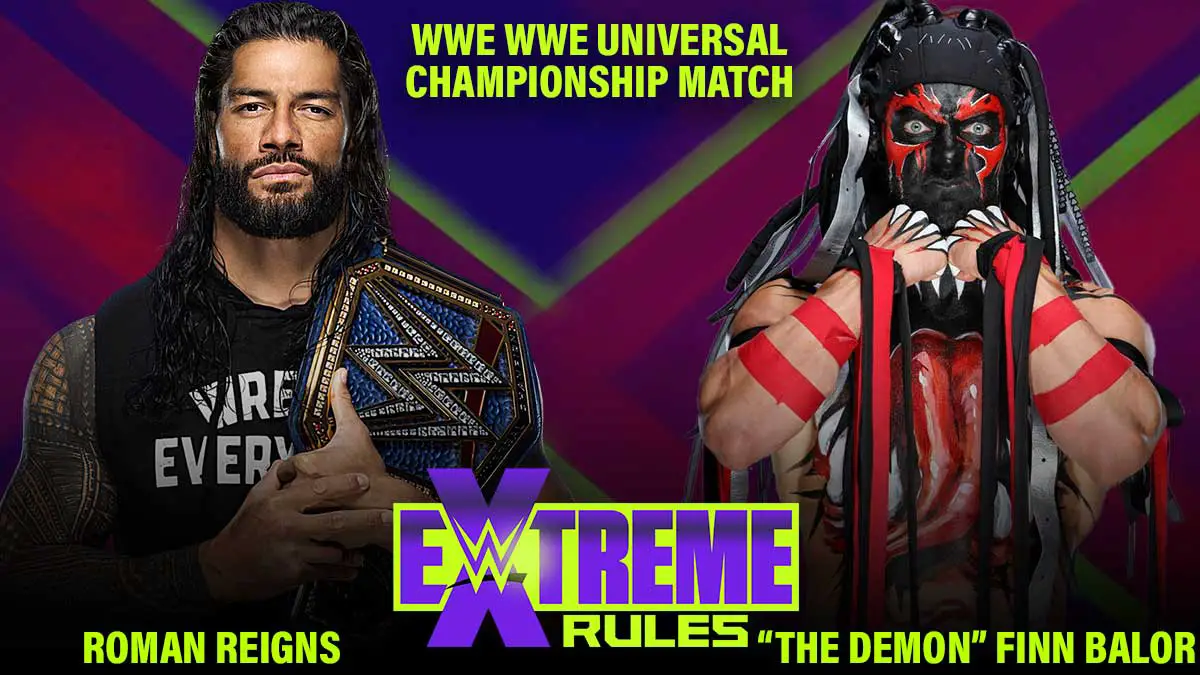 WWE has already announced a Universal Championship rematch between Roman Reigns and Finn Balor for the Extreme Rules PPV event. In tonight's episode of Super SmackDown, Finn Balor brought back his Demon character, and now he will use this persona to fight the Universal Champion at the upcoming PPV event. 
Tonight's episode of SuperSmack has been a hard one for Roman Reigns. He was confronted by two formidable opponents like Brock Lesnar and "The Demon" Finn Balor in the same episode. 
In the ending moments of the Super SmackDown, Roman Reigns and The Bloodline were cutting a promo, and that's when the lights turned red and the fans witnessed the shocking re-emergence of "The Demon" Finn Balor. It was the same character The Prince used to defeat Seth Rollins at SummerSlam back in 2016 in order to become the first-ever Universal Champion. 
Finn Balor challenged Roman Reigns at the September 3 edition of SmackDown. However, he suffered a pre-match vicious attack by the hand of The Usos. As a result, the company decided to provide him another opportunity at the Extreme Rules PPV event that will take place on September 26.