Seth Rollins Stops Cesaro's March Towards Roman Reigns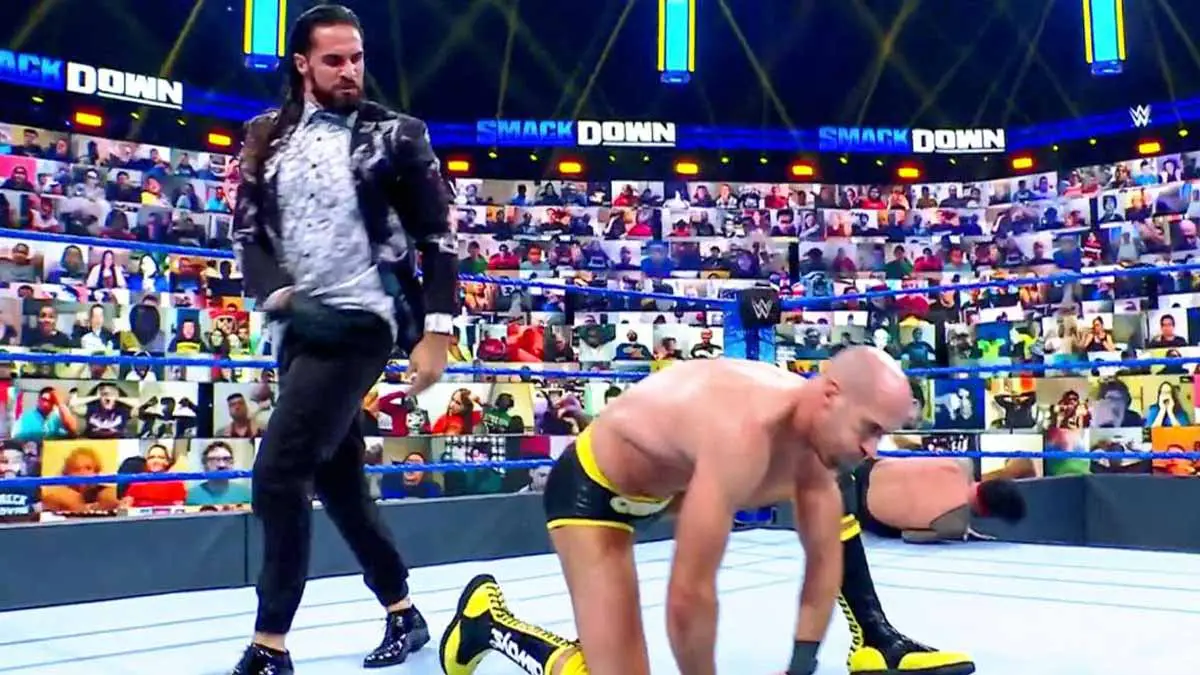 Seth Rollins is still not over Cesaro as he ambushed him during his match against Jey Uso in the main event of SmackDown this week.
Universal Champion Roman Reigns opened SmackDown after WrestleMania episode(16 April 2021) and talked about how he dispatched the challenges from Edge and Roman Reigns. He wondered that after such a dominant performance, who will step up to him for the Universal title.
As Roman ended his promo, Cesaro came out to the ring but Roman and his entourage left the ring without even acknowledging him or his challenge in any way. Cesaro took his case to WWE Officials Adam Pearce and Sonya Deville. Deville told him that he will ask Roman about the match and inform him.
Paul Heyman cut a scathing promo on the Swiss Cyborg and deemed him a failure and said he does not deserve to be in the ring against Roman. Instead, he would face the Main Event Jey Uso on the show.
WWE aired Cesaro's UFO spin against Rollins on night 1 of WrestleMania multiple times during the show to hype him. He also cut a promo backstage saying that he does deserve to challenge Roman for the title and will show his stature in the ring.
In the main event match, Cesaro had Uso in the swing when Seth Rollins attacked him to cause a disqualification. Rollins then shouted at him that their feud will only be over when he would say so.
Cesaro and Rollins are feuding since Rollins' return in February. At WrestleMania 37, Cesaro defeated Seth Rollins in his first-ever singles match at WrestleMania. It is expected that WWE will push Cesaro to ultimately challenge Roman Reigns for the Universal title. For now though, he might continue to feud with Rollins.
Keep tuned in for the latest news and updates from WWE.