Ric Flair was originally planned to reveal AEW World Title
As per the original plan, Ric Flair, and not Bret Hart, was going to reveal the AEW World Championship Title Belt at Double or Nothing.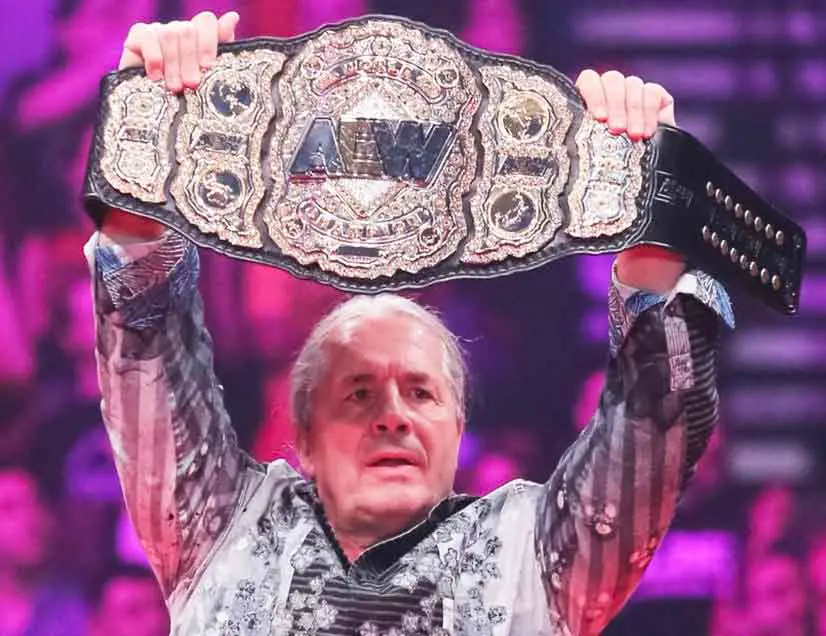 Bret Hart made an appearance at AEW Double Or Nothing last weekend to reveal the gigantic AEW World Title Belt. He was called personally by Cody Rhodes for the segment. However, it turns out that The Hitman was a replacement for Ric Flair.
Ric Flair was supposed to be at Starrcast where he was going to take part in a panel discussion with Ricky "The Dragon" Steamboat and then was supposed to get roasted in another event. However, Flair had to undergo a medical procedure last Monday and Starrcast had to cancel the event. The event will be scheduled to a later date but Flair surely had to let go off a major opportunity.
Wrestling News website is reporting that Nature Boy was not only supposed to take part in Double Or Nothing but he was also planned to unveil the All Elite World Championship during the show. AEW surely wanted a big name to reveal the title and Bret Hart certainly is no lesser name.