WWE RAW TV Viewership & Ratings- 3 May 2021: Increase with Strowman vs Lashley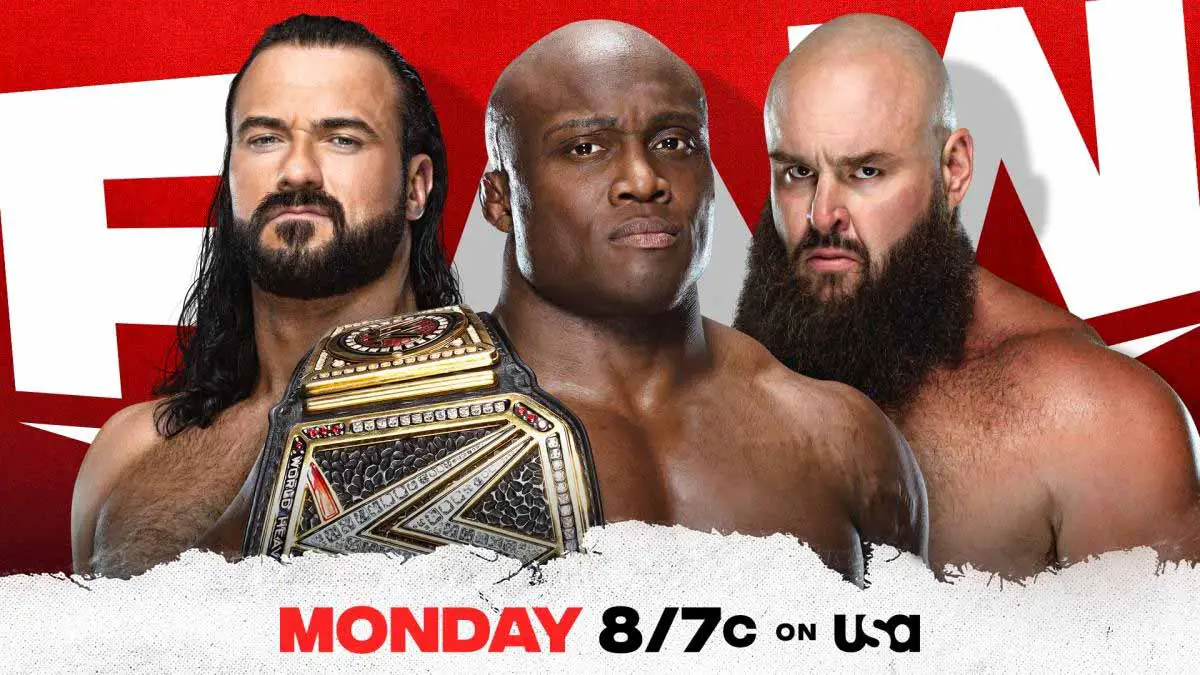 3 May 2021 edition of WWE RAW viewership has 1.872 million viewers on average over three hours, as per the data from Showbuzz Daily. The viewership increased by around 5.5% as compared to last week's episode.
The hour wise break-up of the viewership for WWE RAW episode this week is as follows:
1st hour – 1.891 million viewers (last week – 1.775 million)
2nd hour – 1.979 million viewers (last week – 1.830 million)
3rd hour – 1.746 million viewers (last week – 1.718 million)
RAW was ranked at #7 for the night in overall viewership on cable. The show was at #8 spot last week. Tucker Carlson Tonight on FOX News topped the viewership with 3.081 million viewers.
RAW was at #1 for the night on the Cable Top 150 in the 18-49 demographic rating with 0.53, up from last week's 0.49. The show topped the 18-49 rating last week also. This is the sixth week in a row that RAW was at #1 position in 18-49 demo.
This week's RAW viewership was up 11% when compared to the same week in 2020. The key demo rating of 18-49 is also up by 15% from the same week in 2020. At this time last year, WWE was presenting shows from WWE Performance center which were not received well at all.
3 May 2021 episode of WWE RAW featured WWE Champion Bobby Lashley vs Braun Strowman in a non-title match. The show also featured the RAW Tag Team and WWE Women's Tag Team title matches as well.
You can see the top moments from the episode in the below video. Also check the complete results and updates from the show here.