Wrestler death | Wrestler Who Died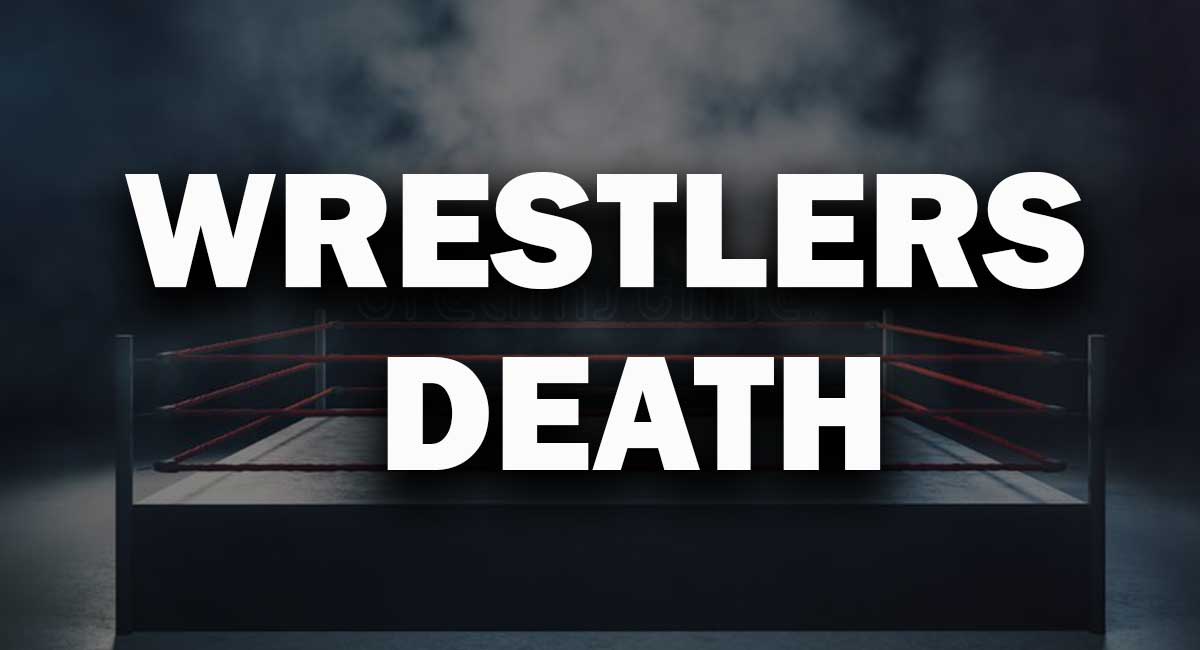 Pro-Wrestling is tough on every wrestler's body. Hard-hitting matches, crazy stunts, constant traveling, hectic schedule, multiple surgeries- all things combined to ultimately take a toll on a wrestler's physical and mental health.
Many a time, wrestlers either turn to medication, or other drugs and recreational stuff in order to overcome this. We might have come far from the days when steroid usage was common among wrestlers. But such times have resulted in many health complications and premature deaths of many wrestlers.
Here we are presenting a list of all the wrestler deaths due to any cause, the date, and the cause of those deaths.
Recent Wrestler Death (Wrestler Who Died 2021)
The Patriot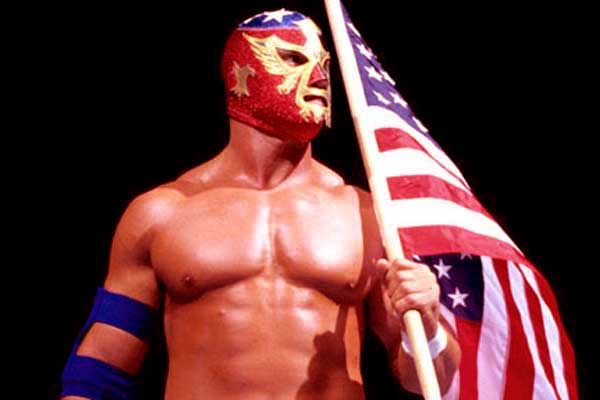 Real name Del Wikes, The Patriot worked for several promotions during the 11 years of his wrestling career. He worked with AWA, AJPW, GWF and WCW, before finally getting to WWE in 1997. The Patriot retired from wrestling in 1998 due to a torn triceps injury. Later, The Patriot admitted to using anabolic steroids and cocaine during his wrestling career and college football days. Wilkies died of a heart attack on 30 June 2021 at the age of 59.
New Jack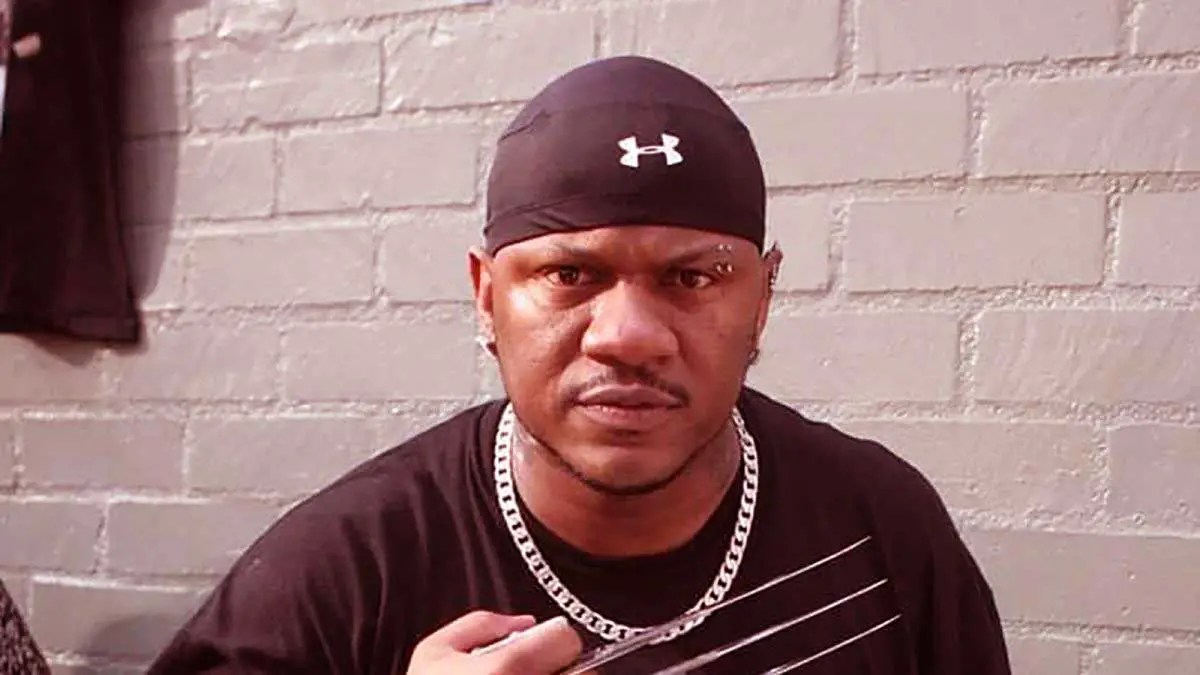 New Jack got his fame mainly from his days in Extreme Championship Wrestling(ECW). He became famous with ECW fans due to is dangerous bumps and hardcore wrestling. After ECW was closed down, Jack appeared in many hardcore special event in the independent circuit apart from many other events. New Jack died on 14 May 2021 due to a heart attack.
Jim Crockett Jr.
Jim Crockett Jr. was a wrestling promoter and was a part-owner of Jim Crockett Promotions back in the 1980s. He later sold this promotion to Ted Turner which was renamed to WCW. Crockett Jr. died on 4 March 2021 due to liver and kidney failures. He was tested positive for COVID-19 two months prior to his death.
Butch Reed
Butch Reed/Doom had a celebrated wrestling career which included his work Mid-South Wrestling, NWA, WWF and WCW. He has won several singles as well as tag team titles throughout his career. Reed died on 5 February 2021 after suffering two heart attacks. His family also revealed that he contracted COVID-19 on 112 January 2021.
Wrestler Deaths Under Age of 20
| Name | Age | Date of Death | Cause of Death | Promotions |
| --- | --- | --- | --- | --- |
| Janet Wolfe  | 18 Years  |  July 27, 1951  |  Brain Hemorrhage  |  NWA |
Wrestler Deaths for Age of 20-30
| Name | Age | Date of Death | Cause of Death | Promotions |
| --- | --- | --- | --- | --- |
| Chris Von Erich | 21 Years | Sept 12, 1991 | Suicide by gunshot | WCCW, USWA |
| Oro | 21 Years | Sept 12, 1991 | Head injury in match | CMLL, UWA |
| Jeff Peterson | 21 Years | November 29, 2002 | Leukemia | Independent circuit, ECWA, MCW, IPW |
| Spider | 22 years | May 28, 2005 | Head injury in match | NWA New England, independent circuit, WXW, ACW |
| Mirai | 22 years | September 14, 2005 | Drowning in bathtub | AJW, K-DOJO, Atoz |
| Mass Transit | 22 years | May 12, 2002 | Complications from gastric bypass surgery | ECW, independent circuit |
| Hana Kimaru | 22 years | May 23, 2020 | Suicide by hydrogen sulfide ingestion | World Wonder Ring Stardom |
| Mike Von Erich | 23 years | April 12, 1987 | Suicide by drug overdose | WCCW, NWA, NJPW |
| Shane Shamrock | 23 years | August 18, 1998 | Shot By Police | MCW, MEWF, IPWA |
| Edouard Beaupre | 23 years | July 03, 1904 | Tuberculosis | Unknown |
| Chris Cash | 23 years | August 18, 2005 | Motorcycle accident | CZW |
| Emiko Kado | 23 years | April 9, 1999 | Intercerebral bleeding in match | JWP, Atoz |
| David Von Erich | 25 years | February 10, 1984 | Acute enteritis | WCCW, NWA St. Louis, NWA, AJPW |
| Reid Flair | 25 years | March 29, 2013 | Drug overdose | AJPW, WCW, NWA, independent circuit |
| Principe Aereo | 25 years | October 17, 2020 | Heart attack | worked in various promtions in Mexico |
| Kasavubu | 26 years | July 27, 1982 | Heart attack | Stampede Wrestling, WWWF, NWA, IWE |
| Russ Haas | 27 years | December 15, 2001 | Heart failure | ECWA, CZW, MCW, HWA, WWF, JAPW |
| J.C. Bailey | 27 years | August 30, 2010 | Intracranial aneurysm | CZW, IWA Mid-South, IWA East-Coast |
| Masakazu Fukuda | 27 years | April 19, 2000 | Head injury in match | WAR, NJPW |
| Mike Thomas | 27 years | April 19, 2000 | December 12, 1978 | Suicide |
| Louie Spicolli | 27 years | February 15, 1998 | Drug overdose | WWF, ECW, WCW, AAA |
| Art Barr | 28 years | November 23, 1994 | Heart attack caused by a drug overdose | PNW, WCW, AAA, EMLL |
| Gino Hernandez | 28 years | February 2, 1986 | Unknown (Drug overdose or Murder | WCCW, SCW, NWA, UWF Mid-South |
| Ricky Lawless | 28 years | November 30, 1988 | Shot | ICW, NWF, independent circuit |
| Plum Mariko | 29 years | August 16, 1997 | Head injury in match | JWP, AJW, Japan Women's Pro-Wrestling |
| Clarence Whistler | 29 years | November 6, 1885 | Pneumonia | Unknown |
| Chris Taylor | 29 years | June 30, 1979 | Cardiomyopathy | AWA, AJPW, NWA |
| Lance Cade | 29 years | August 13, 2010 | Drug overdose | WWE, HWA, OVW, MCW, FCW, AJPW |
| Bobby Shane | 29 years | February 20, 1975 | Plane crash | NWA, CWF, GCW, WCW Australia |
| Trent Acid | 29 years | June 18, 2010 | Drug overdose | ROH, CZW, BJPW, JCW |
Wrestler Deaths for Age 30-40
| Name | Age | Date of Death | Cause of Death | Promotions |
| --- | --- | --- | --- | --- |
| Rick McGraw | 30 Years | November 1, 1985 | Heart attack | WWF, NWA, MACW, GCW |
| Jay Youngblood | 30 Years | September 2, 1985 | Heart attack | AWA, NWA, MACW, MLW, CWF, AJPW |
| Larry Sweeney | 30 Years | April 11, 2011 | Suicide by hanging | Chikara, IWC, ROH, CZW |
| Giant Ochiai | 30 Years | August 8, 2003 | Subdural hematoma | Battlarts, WJ |
| Hollie Stevens | 30 Years | July 3, 2012 | breast cancer and brain cancer | unknown |
| Zubair Jhara | 30 Years | September 10, 1991 | Heart failure |  NJPW |
| Pierre Lefebvre | 30 Years | December 24, 1985 | Car accident |  GCW, WWF, Lutte Internationale, NWA, UWF |
| Ed Gantner | 31 Years | December 31, 1990 | Suicide by gunshot |  CWF |
| Gene Lipscomb | 31 Years | May 10, 1963 | Drug overdose |  NWA, NWA San Francisco |
| Frank Speer | 31 Years | June 10, 1938 | Bronchial pneumonia |  unknown |
| Scott Peterson | 31 Years | July 25, 1994 | Motorcycle accident |  PNW, NWA |
| Kazuharu Sonoda | 31 Years | November 28, 1987 | Died aboard South African Airways Flight 295 |  AJPW, NWA, WCCW, CWF, MACW |
| Joey Marella | 31 Years | July 4, 1994 | Car Crash | Referee for WWF |
| Jaime Cardriche | 32 Years | July 28, 2000 | Complications during gall bladder surgery | Pacific Wrestling Alliance, independent circuit |
| Steve Bradley | 32 Years | July 28, 2000 | Unknown | WWF/WWE, PPW, OVW, NECW, HWA |
| Adam Firestorm | 32 Years | November 5, 2009 | Suicide | ECCW, Stampede Wrestling, various promotions in Western Canada and Pacific Northwest |
| Kris Travis | 32 years | March 31, 2016 | Stomach cancer | TNA, RPW, PCW, ICW, PROGRESS |
| Sorakichi Matsuda | 32 years | August 16, 1891 | Consumption | N/A |
| Frank Townsend | 32 years | May 15, 1965 | Drowning (boating accident) | NWA, CWC, NWA St. Louis, JWA |
| Crash Holly | 32 years | November 6, 2003 | Suicide by drug overdose and alcohol poisoning | WWF/E, Funking Conservatory, APW, TNA |
| Buzz Sawyer | 32 years | February 7, 1992 | Cocaine induced Heart attack | NWA, WWF, UWF, WCCW, MACW, WCW |
| Billy McCrary | 32 years | July 14, 1979 | Motorcycle accident | NWA, NJPW |
| Chris Candido | 33 years | April 28, 2005 | Acute pneumonia | WCW, WWF, ECW, SMW, NJPW, TNA |
| Adrian Adonis | 33 years | July 4, 1988 | Car accident | AWA, WWF, NJPW, CWF, GCW, ASW |
| Eddie Gilbert | 33 years | February 18, 1995 | Heart attack | NWA, WCW, UWF, WWF, USWA, ECW |
| José Aarón Alvarado Nieves | 33 years | October 27, 1999 | Infection | CMLL, UWA |
| Kerry Von Erich | 33 years | February 18, 1993 | Suicide by gunshot | WCCW, NWA, UWF, WWF |
| Paul E. Normous | 33 years | January 16, 2009 | Drug overdose | OVW, ECWA, independent circuit |
| The Renegade | 33 years | February 23, 1999 | Suicide by gunshot | WCW, WAR |
| Test | 33 years | March 13, 2009 | Drug overdose | WWF/E, Funking Conservatory, TNA |
| Michel Martel | 33 years | June 30, 1978 | Heart attack after match | Stampede Wrestling, WWC, IWE, NWA |
| D.J. Peterson | 33 years | May 25, 1993 | Motorcycle accident | AWA, WWF, UWF, NWA |
| Neil Superior | 33 years | August 23, 1996 | Confrontation with police | National Wrestling League, IWCCW; SAPW, WCW |
| Moondog Mayne | 33 years | August 13, 1978 | Car accident | NWA, WWWF, PNW |
| Gran Naniwa | 33 years | October 6, 2010 | Heart attack | Michinoku Pro, AJPW, ECW, WAR, NJPW |
| Karsten Beck | 33 years | October 15, 2020 | Brain Cancer | WXW, BJPW, CZW |
| Damian Steele | 33-34 years | July 22, 2009 | Brain aneurysm | GCW, NWA Wildside, TCW, WWE, DSW |
| Danny Havoc | 34 years | May 31, 2020 | Unknown (possibly suicide) | CZW, GCW, WXW, ICW, BJPW, IWA Mid-South |
| Espectrito II | 34 years | June 30, 2009 | Poisoned | AAA, WWF |
| La Parkita | 34 years | June 30, 2009 | Poisoned | AAA, CMLL |
| El Hijo de Cien Caras | 34 years | November 29, 2010 | Shot | WCW, Innovate Wrestling |
| Chase Tatum | 34 years | March 23, 2008 | Drug overdose | IWA MS, CZW |
| Brain Damage | 34 years | October 18, 2012 | Apparent suicide | WWF, AWA, NJPW, UWA |
| Yokozuna | 34 years | October 23, 2000 | Heart attack | WCW, ECW, GWF, AJPW |
| Bobby Duncum, Jr. | 34 years | January 24, 2000 | Accidental prescription drug overdose | WWF, Stampede Wrestling, NJPW, CWA |
| Owen Hart | 34 years | May 23, 1999 | Fall from roof of Kemper Arena (during botched stunt) | ECW, WWC, XPW |
| Big Dick Dudley | 34 years | May 16, 2002 | Kidney failure | NWA |
| Wayne Munn | 34 years | January 9, 1931 | Bright's disease | CMLL, wrestled in various promotions in Japan and Australia |
| Thunder | 34-35 years | June 30, 2016 | Stomach cancer | CMLL, wrestled in various promotions in Japan and Australia |
| Andy Kaufman | 35 years | May 16, 1984 | Kidney failure from lung cancer | CWA |
| Chris Duffy | 35 years | August 25, 2000 | Brain aneurysm | WWF, IWF, independent circuit |
| Dino Casanova | 35 years | March 1, 2002 | Heart attack | WCW, independent circuit, MEWF |
| Mike Lozansky | 35 years | December 18, 2003 | Heart attack | Stampede Wrestling, NJPW, CMLL, USWA, ECW |
| Scott Irwin | 35 years | September 5, 1987 | Cancer, also reported as Brain aneurysm | WWWF, UWF, CWF, AWA, Lutte Internationale |
| Marianna Komlos | 35 years | September 26, 2004 | Breast cancer | WWF |
| Brian Pillman | 35 years | October 5, 1997 | Arteriosclerotic heart disease | Stampede Wrestling, WCW, ECW, WWF |
| Miguel Ángel Delgado | 35 years | February 7, 1983 | Leukemia | EMLL |
| Perro Aguayo Jr. | 35 years | March 21, 2015 | Cervical spine trauma in match | AAA, CMLL, Perros del Mal |
| Lionheart | 36 years | June 19, 2019 | Suicide | ICW, PCW |
| Dean Hart | 36 years | November 21, 1990 | Bright's disease | Stampede Wrestling, NWA Hawaii, WSS |
| Emory Hale | 36 years | January 28, 2006 | Kidney failure | WCW, XWF |
| Freddie Sweetan | 36 years | July 26, 1974 | House fire | NWA, Stampede Wrestling, CSW, MACW |
| Shoichi Arai | 36 years | May 16, 2002 | Suicide by hanging | FMW promoter |
| Gary Albright | 36 years | January 7, 2000 | Heart attack in match | Stampede Wrestling, UWFi, AJPW, ECW |
| Pitbull | 36 years | September 25, 2003 | Drug overdose | ECW, CWA, NJPW |
| Jerry Tuite | 36 years | December 6, 2003 | Heart attack | WCW, TNA, PCW, AJPW |
| Umaga | 36 years | December 4, 2009 | Heart attack caused by combined drug intoxication | WWE, TNA, HWA, WXW, AJPW |
| Ray | 36 years | August 30, 2018 | Brain tumor | Smash, WNC, Shimmer, Ice Ribbon, JWP |
| Mike Bell | 37 years | December 14, 2008 | Heart attack (drug overdose) | WWF, ECW, UPW |
| Buford Pusser | 37 years | August 21, 1974 | Car accident | UWF Mid-South |
| Pak Song | 37 years | April, 1982 | Marfan's syndrome | NWA, WSS, AJPW, CWF |
| Sam McVey | 37 years | December 23, 1921 | pneumonia | Wrestled in Australia |
| Brian Hildebrand | 37 years | September 8, 1999 | Stomach and bowel cancer | SMW, ECW, referee for WCW |
| Joey Maggs | 37 years | October 15, 2006 | Cardiac Arrest | WCW, WWF, SMW, USWA |
| Leroy Brown | 37 years | September 6, 1988 | Heart attack | NWA, CWF, NJPW, UWF |
| Abismo Negro | 37 years | March 22, 2009 | Drowning | AAA, CMLL, WWF, TNA |
| Espanto I | 37-38 years | May 30, 1968 | Beaten | EMLL |
| Eddie Guerrero | 38 years | November 13, 2005 | Arteriosclerotic heart disease | EMLL, AAA, NJPW, ECW, WCW, WWF/E |
| John Kronus | 38 years | July 18, 2007 | Heart failure | ECW, USWA, CZW, WAR, XPW |
| Victor The Bodyguard | 38 years | June 20, 2004 | Heart attack | IWA-Puerto Rico, WWC |
| Tim Arson | 38 years | January 7, 2015 | Unknown | WWE, WWC, Independent circuit |
| Chip Fairway | 38 years | April 9, 2011 | Unknown | HWA, IWA Mid-South |
| Wolf | 38 years | February 2, 2011 | Unknown | NWA, ECW, JAPW, Independent circuit |
| Danno O'Mahony | 38 years | November 5, 1950 | Car accident | NWA |
| Aleksander Aberg | 38 years | February 20, 1920 | Pneumonia | N/A |
| Chabela Romero | 38 years | April 19, 1985 | Unknown | AJW, CMLL, UWA |
| Brian Danovich | 38 years | August 9, 2018 | Suicide | WWE, DSW, Independent circuit |
| Bison Smith | 38 years | November 22, 2011 | Heart complications | IWA ROH, WWC, APW, Pro Wrestling Noah |
| Matt Cappotelli | 38 years | June 29, 2018 | Brain cancer | OVW, WWE |
| Nate Hatred | 38-39 years | September 1, 2018 | Car accident | CZW, BJPW, independent circuit |
| Villano II | 39 years | April 17, 1989 | Suicide by hanging | UWA, EMLL |
| Black Demon | 39 years | April 16, 2020 | Complications from COVID-19 | Various Mexican promotions |
| George Kennedy | 39 years | October 19, 1921 | Complications from Spanish flu | Promoter for wrestling in Montreal |
| El Solitario | 39 years | April 6, 1986 | Cardiac arrest during operation | UWA, EMLL |
| Skull Murphy | 39 years | March 23, 1970 | Suicide by drug overdose | GCW, WWWF, WCW Australia, Studio Wrestling |
| Hercules Cortez | 39 years | July 23, 1971 | Car accident | AWA, WCW Australia, NWA |
| Fabián el Gitano | 39 years | March 17, 2011 | Pancreatic hemorrhage | CMLL |
| BellaDonna | 39 years | January 21, 2019 | Unknown | TNA |
| Johnny Grunge | 39 years | February 16, 2006 | Sleep apnea complications | ECW, WCW, WWF, 3PW, TCW |
| Rikidōzan | 39 years | December 15, 1963 | Peritonitis (as result of stabbing) | NWA, JWA |
| British Bulldog | 39 years | May 18, 2002 | Heart attack | Stampede Wrestling, WWF, AJPW, ECW, WCW |
| Ashley Massaro | 39 years | May 16, 2019 | Apparent suicide (Suicide by hanging) | WWE |
| Shad Gaspard | 39 years | May 17, 2020 | Drowning | WWE, OVW, FCW, JAPW, IGF, NWA Wildside |
Wrestler Deaths for Age 40-50
| Name | Age | Date of Death | Cause of Death | Promotions |
| --- | --- | --- | --- | --- |
| Chris Benoit | 40 years | June 24, 2007 | Suicide by hanging | Stampede Wrestling, NJPW, ECW, WCW, WWF/E |
| Brady Boone | 40 years | December 15, 1998 | Car accident | PNW, MACW, WCW, WWF |
| Terry Gordy | 40 years | July 16, 2001 | Blood clot | WCCW, NWA, WCW, ECW, WWF, AJPW |
| Frank Gotch | 40 years | December 16, 1917 | Uremic poisoning | NWA |
| Don Eagle | 40 years | March 17, 1966 | Suicide by gunshot | AWA, NWA Chicago, NWA |
| Shinya Hashimoto | 40 years | July 11, 2005 | Brain aneurysm | NJPW, Zero1, Stampede Wrestling |
| Chris Kanyon (Christopher Klucsarits) | 40 years | April 2, 2010 | Suicide by drug overdose | WCW, WWF/E, ECW, SMW, NWA Shockwave |
| Cincinnati Red | 40 years | March 20, 2015 | Heart attack | NWC, EWF, independent circuit |
| Ray Combs | 40 years | June 2, 1996 | Suicide commentator for |  WWF |
| Vivian Vachon | 40 years | August 25, 1991 | Car accident | AWA, WWWF, CWF, International Wrestling, NWA |
| Rick Rude | 40 years | April 20, 1999 | Heart failurev | CWF, WCCW, WWF, ECW, WCW |
| Rhonda Sing | 40 years | July 27, 2001 | Heart attack | WWF, WCW, Stampede Wrestling, AJW, WWC |
| Robert Swenson | 40 years | August 18, 1997 | Heart failure | WCCW, GWF, WCW |
| George Kotsonaros | 40 years | July 13, 1933 | Car accident | N/A |
| Gulam | 40 years | 1901 | Cholera | wrestled in Europe and India |
| Hack Meyers | 41 years | December 5, 2015 | Complications from brain surgery | ECW, FOW, IPW, Funking Conservatory |
| Brodie Lee | 32 years | December 26, 2020 | Lung issues | WWE, AEW, NXT, Dragon Gate, Chikara, FCW |
| Jackie Sato | 32 years | August 9, 1999 | Stomach cancer | AJW, JWPW |
| Yusuf İsmail | 32 years | July 4, 1898 | Drowned aboard the SS La Bourgogne | N/A |
| John Foti | 32 years | April 29, 1969 | Suicide | Stampede Wrestling, NWA, AWA, WWWF |
| Jerry London | 32 years | September 20, 1970 | Suicide (overdose of sleeping pills) | NWA, CWC, Stampede Wrestling, MLW |
| Justice Pain | 32 years | January 24, 2020 | Unknown | CZW, XPW, IPW, JAPW, BJW |
| Billy Travis | 33 years | November 23, 2002 | Heart attack | CWA, USWA, WWF, PPW |
| Alan Carnill | 33 years | January 25, 2004 | Car accident | IWF Promotions, independent circuit |
| Atsushi Aoki | 33 years | June 3, 2019 | Motorcycle accident | AJPW, Noah, AAA |
| Larry Cameron | 33 years | December 13, 1993 | Heart attack in match | Stampede Wrestling, NWA, AWA, CWA |
| Big Boss Man | 33 years | September 22, 2004 | Heart attack | WCW, MACW, WWF, AJPW, UWF, IWA Japan |
| Herb Abrams | 33 years | July 23, 1996 | Cocaine induced heart attack | Universal Wrestling Federation promoter |
| Mike Awesome | 33 years | February 17, 2007 | Suicide by hanging | AJPW, FMW, ECW, WCW, WWF, MLW |
| Biff Wellington | 33 years | June 24, 2007 | Heart attack | Stampede Wrestling, WCW, NJPW |
| Kimbo Slice | 33 years | June 6, 2016 | Heart attack | IGF |
| Ray Candy | 33 years | May 23, 1994 | Heart attack | NWA, AJPW, WWC, NJPW, WCW |
| Randy Anderson | 33 years | May 5, 2002 | Testicular cancer | referee for NWA, WCW |
| Bruiser Brody | 33 years | July 17, 1988 | Murdered | NWA, AJPW, WWWF, WCCW |
| Miss Elizabeth | 33 years | May 1, 2003 | Drug overdose | WWF, WCW, ICW |
| John Tenta | 33 years | June 7, 2006 | Bladder cancer | WWF, WCW, ASW, AJPW |
| John Ayers | 33-34 years | October 2, 1995 | Liver cancer | UWF |
| Hiromichi Fuyuki | 34 years | March 19, 2003 | Intestinal cancer | AJPW, NJPW, FMW |
| Xavier | 34 years | August 16, 2020 | Unknown | ROH, WWE, ECWA, JAPW, NEW, CW |
| Brian Adams | 34 years | August 13, 2007 | Drug overdose | PNW, NJPW, WWF, WCW, AJPW |
| Georg Lurich | 34 years | 20-Jan-20 | Typhus | N/A |
| Harold Angus | 34 years | August 1948 | shooting accident | N/A |
| Nancy Benoit | 34 years | June 22, 2007 | Murdered | CWF, ECW, WCW |
| Rocky Hata | 34 years | October 27, 1991 | Complications from diabetes | AJPW, CSW, GCW, NWA Tri-State, CWF |
| Viscera | 34 years | February 18, 2014 | Heart attack | WWF/E, AJPW, USWA, TNA, Memphis Wrestling |
| Sean O'Haire | 34 years | September 8, 2014 | Suicide by hanging | WCW, OVW, WWF/E, NJPW, UPW |
| Héctor Garza | 34 years | May 26, 2013 | Lung cancer | CMLL, Perros del Mal, WCW, WWF |
| Corey Maclin | 34 years | July 31, 2013 | Car crash | announcer for USWA, PPW, Memphis Wrestling |
| Tony Rumble | 34-35 years | November 13, 1999 | Heart attack | NWA New England, ICW, IWCCW, WCW |
| Reggie White | 35 years | December 26, 2004 | Sarcoidosis | WCW, WWF |
| Ángel Azteca | 35 years | March 18, 2007 | Heart attack | after match AAA, CMLL, UWA |
| Goga Pehlwan | 35 years | February 6, 1981 | Died in the ring | Wrestled only in India |
| Doctor X | 35 years | October 11, 2011 | Shot | CMLL |
| Mark Frear | 35 years | May 11, 2014 | Unknown | WWF, USWA, MEWF, independent circuit |
| Carl Abs | 35 years | February 18, 1895 | Liver and kidney failure | N/A |
| Balls Mahoney | 35 years | April 12, 2016 | Heart attack | ECW, SMW, WWF/E |
| Eric The Red | 35 years | November 16, 1978 | Car accident | WWWF, NWF, IWA, AWA, NJPW, CWF |
| Koichiro Kimura | 35 years | October 28, 2014 | Pneumonia | AJPW, DDT Pro-Wrestling, W*ING, WJ |
| Danny Fargo | 36 years | December 26, 2003 | Cancer | WWC, CWA, NWA, SWCW |
| Kevin Randleman | 36 years | February 11, 2016 | Heart attack and pneumonia | AJPW, Zero1, Hustle |
| Axl Rotten | 36 years | February 4, 2016 | Drug overdose | ECW, MEWF, IWA Mid-South, WCW, WWE |
| Dino Bravo | 36 years | March 11, 1993 | Shot | NWA, AWA, Lutte Internationale, WWF |
| Curt Hennig | 36 years | February 10, 2003 | Combined drug intoxication | AWA, PNW, WWF/E, WCW, TNA |
| Jorge González | 36 years | September 22, 2010 | Diabetes and severe heart issues | WCW, WWF, NJPW |
| Nurullah Hasan | 36 years | 1912 | Unknown N/A | |
| Bam Bam Bigelow | 36 years | January 19, 2007 | Drug overdose | CWA, WWF/E, ECW, WCW, NJPW |
| Jerry Blackwell | 36 years | January 22, 1995 | Complications from car accident | AWA, WWWF, NWA, MACW, AJPW |
| Mike Davis | 36 years | December 26, 2001 | Heart attack | CWA, MACW, WCCW, GWF, WCW |
| Iron Mike DiBiase | 37 years | July 2, 1969 | Heart attack | AWA, NWA, WCCW, CSW |
| Junkyard Dog | 37 years | June 2, 1998 | Car accident | Stampede Wrestling, IWE, NWA, UWF, WWF, WCW |
| Peter Maivia | 37 years | June 13, 1982 | Cancer | NWA, AWA, NJPW, NWA Hawaii, WWWF |
| Toni Adams | 37 years | June 24, 2010 | Heart attack | UWF, WCCW, USWA |
| Jean Pusie | 37 years | April 21, 1956 | Heart attack | wrestled various promotions in Quebec |
| Val Puccio | 37 years | January 7, 2011 | Believed to be obesity | AJPW, WWF, ECW |
| Aya Koyama | 37 years | August 27, 2018 | Cancer | AJW, BJW, JWPW |
| Chyna | 37 years | April 17, 2016 | Medication overdose | WWF, NJPW, TNA |
| Maximum Capacity (Michael Stanco) | 37-38 years | August 21, 2014 | Colorectal cancer | NWA, FOW, Zero1, wrestled in various promotions in the US and Europe |
| Bestia Salvaje | 38 years | March 20, 2008 | Liver disease | CMLL |
| Floyd Creatchman | 38 years | October 26, 2003 | Crohn's disease Lutte | Internationale, NWA Detroit |
| Víctor Quiñones | 38 years | April 1, 2006 | Unknown | IWA |
| Argentina Apollo (Vincente Denigris) | 38 years | August 2, 1984 | Heart attack | WWWF, NWA, CWF, MACW, AJPW, IWA |
| Magnificent Maurice (Eugene Dubuque) | 38 years | March 13, 1974 | Plane crash | WWWF, NWA, AWA, NWA San Francisco, NWA Hawaii |
| Herman Hickman | 38 years | April 25, 1958 | Unknown | NWA |
| Brian Christopher | 38 years | July 29, 2018 | Suicide by hangingv WWF/E, USWA, TNA, Memphis Wrestling | |
| Tom Burton | 38 years | March 29, 2010 | Chronic obstructive pulmonary disease | USWA, GWF, UWFi, WCW |
| Gus Sonnenberg | 38 years | September 9, 1944 | Leukemia | NWA, DWU |
| Sam Sheppard | 38 years | April 6, 1970 | Wernicke encephalopathyv NWA Los Angeles | |
| Mr. Niebla | 38 years | December 23, 2019 | Blood infection | CMLL, AAA |
| Chris Adams | 38 years | October 7, 2001 | Shot | WCCW, UWF, SCW, WCW, Joint Promotions, AWF |
| Road Warrior Hawk | 38-39 years | October 19, 2003 | Heart attack | AWA, NWA, AJPW, WWF, WCW, NJPW |
| André the Giant | 39 years | January 27, 1993 | Congestive heart failure | NWA, NJPW, IWE, AWA, WWF, AJPW |
| Mitsuharu Misawa | 39 years | June 13, 2009 | Cervical spinal cord injury in match[citation needed] | AJPW, Pro Wrestling Noah, NJPW, NWA, ROH |
| Hercules | 39 years | March 6, 2004 | Heart disease | NWA, WWF, NJPW, WCW, CWF, NWA St. Louis |
| Man Mountain Mike | 39 years | April 30, 1988 | Heart attack | NWA, AWA, WWWF |
| Dan Kolov | 39 years | March 26, 1940 | Tuberculosis | N/A |
| Hayabusa | 39 years | March 3, 2016 | Subarachnoid hemorrhage | FMW, ECW, CMLL, AJPW |
| Rosey | 39 years | April 17, 2017 | Congestive heart failure | WWE, HWA, WXW, ECW, AJPW |
| Big John Studd | 39 years | March 20, 1995 | Liver cancer | NWA, AWA, WWF, NAWA |
| Ludvig Borga | 39 years | January 8, 2010 | Suicide by gunshot | NJPW, WWF, CWA |
| Ángel Blanco | 39 years | April 26, 1986 | Car crash | EMLL, UWA, NJPW |
| Bob Konovsky | 39 years | March 6, 1982 | Unknown | NWA, NWA Chicago |
| Luther Lindsay | 39 years | February 21, 1972 | Heart attack in match | NWA, Stampede Wrestling, PNW, MACW |
| El Texano | 39 years | January 15, 2006 | Pneumonia | UWA, WCW, CMLL, AAA |
| Doc Dean | 48 | August 14, 2018 | Heart attack | All Star Wrestling, WCW, New Japan Pro Wrestling, European Wrestling Federation (France) |
| Yukon Eric | 48 | January 16, 1965 | Suicide by gunshot | NWA, MLW, AWA |
| Cousin Junior | 48 | January 13, 2009 | Heart attack | WWF, CWA, NWA, USWA |
| Fuzzy Cupid | 48 | 1976 | Unknown | WWWF, NWA |
| Harley Saito | 48 | December 15, 2016 | Esophageal cancer | Ladies Legend Pro-Wrestling, Frontier Martial-Arts Wrestling |
| Mark Young | 48 | February 25, 2016 | Unknown | WWF, WCW, PNW, AJPW |
| Don Ross | 48 | June 2, 1995 | Heart attack | NWAHW, NWA |
| Clarence Weber | 48 | November 20, 1930 | Coronary occlusion | wrestled only in Australia |
| Dennis Coralluzzo | 48 | July 21, 2001 | Bleeding on the brain due to a stroke | NWA New Jersey promoter |
| Gorgeous George | 48 | December 26, 1963 | Heart attack | NWA |
| Ray Gunkel | 48 | August 1, 1972 | Heart attack after match | NWA, GCW |
| Luna Vachon | 48 | August 27, 2010 | Drug overdose | CWF, WWF, WCW, ECW |
| Steve Doll | 48 | March 22, 2009 | Blood clot | WWF, PNW, WCW, AJPW, IWA Mid-South, USWA |
| Sheik Ali | 49 | September 29, 1976 | Cancer | WCW Australia, Joint Promotions, and various international promotions |
| Dean Detton | 49 | February 23, 1958 | Suicide | by hanging NWA |
| La Fiera | 49 | September 12, 2010 | Stabbed | EMLL, AAA, AJPW, NJPW |
| Kung Fu | 49 | January 3, 2001 | Arterial hypertension | EMLL, UWA |
| Ray Steele | 49 | September 11, 1949 | Heart attack | NWA |
| Piratita Morgan | 49 | July 8, 2018 | Health issues | EMLL, WWC, AAA, WWF, WWA, TNA |
| Sherri Martel | 49 | June 15, 2007 | Drug overdose | AWA, WWF, WCW, ECW |
| Dick Murdoch | 49 | June 15, 1996 | Heart attack | CWF, NWA, WWF, AJPW, NJPW, WCW, |
| Rocco Rock | 49 | September 21, 2002 | Heart attack | ECW, NWA, WCW, WWF |
| Jumbo Tsuruta | 49 | May 13, 2000 | Complications of a liver transplant | AJPW, NWA, AWA |
| Espectrito | 49 | January 23, 2016 | Unknown | EMLL, AAA, WWF, IWA Puerto Rico |
| Supreme | 49 | May 9, 2020 | Heart attack | XPW, FMW, BJW, various California and Mexican promotions |
| Jack Claybourne | 49 | January 7, 1960 | Suicide by gunshot | NWA, NWA Hawaii, MLW |
| Dr. Death Steve Williams | 49 | December 29, 2009 | Throat cancer | Mid-South/UWF, NWA, WWF, WCW, AJPW, ECW |
Wrestler Deaths for Age 50-60
| Name | Age | Date of Death | Cause of Death | Promotions |
| --- | --- | --- | --- | --- |
| Armstrong | 40 years | November 1, 2012 | Heart attack | WCW, NWA, SMW, NJPW, WWE |
| Mark Starr | 40 years | June 7, 2013 | Heart attack | WCW, CWF, CWA, WWF, PWFG |
| The French Angel | 40 years | September 4, 1954 | Cardiovascular disease | AWA, NWA, NWA Tri-State |
| Ivan Gomes | 40 years | March 2, 1990 | Renal illness | NJPW |
| Kızılcıklı Mahmut | 40 years | February 3, 1931 | Unknown | N/A |
| Lucifer | 40 years | June 21, 2011 | Cancer | MEWF, IPWA, ECWA, MCW |
| Yakov Kozalchik | 40 years | June 13, 1953 | Starvation from depression | Wrestled only in Israel |
| Paul Pons | 40 years | April 13, 1915 | Drowning | N/A |
| Matematico II | 40 years | June 4, 2020 | Complications from COVID-19 | UWA, AAA |
| Malcolm Kirk | 40 years | August 24, 1987 | Heart attack in match | Joint Promotions, CWA, All Star Wrestling |
| Bearcat Wright | 40 years | August 28, 1982 | Sickle cell anemia | NWA, CWC, Stampede Wrestling, CWF, NJPW |
| Villano I | 40 years | January 4, 2001 | Cerebral hemorrhage | UWA, CMLL |
| Kerry Brown | 40 years | September 10, 2009 | Liver failure | Stampede Wrestling, GPW, WWC, NWA, NJPW |
| Moondog Spot | 40 years | November 29, 2003 | Heart attack in match | WWF, CWA, NWA Mid-America, USWA |
| Emmanuel Yarbrough | 40 years | December 21, 2015 | Heart attack | CWA |
| Silver King | 41 years | May 11, 2019 | Stroke (in ring) and followed by heart attack | UWA, WCW, CMLL, AJPW, NJPW, AAA |
| Arkangel de la Muerte | 32 years | June 13, 2018 | Cardiac arrest | CMLL |
| Jun Izumida | 32 years | January 25, 2017 | Heart attack | AJPW, NOAH |
| Azumafuji Kin'ichi | 32 years | July 31, 1973 | Colon cancer | JWA, NWA Hawaii |
| Harvey Martin | 32 years | December 24, 2001 | Pancreatic cancer | WWF, WCCW, GWF |
| Paul Varelans | 32 years | January 16, 2021 | Coma from COVID-19 | ECW, Kingdom |
| Frankie Williams | 32 years | April 23, 1991 | Lung Cancer | WWWF/WWF |
| Renato Gardini | 33 years | September 29, 1940 | Unknown | N/A |
| Jimmy Jackson | 33 years | June 17, 2008 | unknown | UWF Mid-South, WWF, MACW |
| Black Cat | 33 years | January 28, 2006 | Heart attack | UWA, NJPW, AAA, WCW |
| Gene Anderson | 33 years | October 31, 1991 | Heart attack | AWA, GCW, MACW |
| Jim Jefferson | 33 years | February 8, 2013 | Unknown | MACW, CWA, CSW, CWF |
| Ady Berber | 33 years | January 3, 1966 | Unknown | wrestled only in Austria and Germany |
| Iron Mike Steele | 33 years | August 29, 2007 | Murder | CWF, Independent circuit |
| El Brazo | 33 years | October 15, 2013 | Diabetes | WWA, AAA, UWA, CMLL |
| Espantito | 33 years | October 12, 2020 | Complications from COVID | AAA, NWA, independent circuit, various promotions in Mexico |
| Tonina Jackson | 33 years | November 3, 1969 | Possibly complications from health issues | EMLL, NWA, WCCW, WWWF |
| Ivan Linow | 33 years | November 21, 1940 | Heart attack | N/A |
| Trevor Berbick | 33 years | October 28, 2006 | Murder | UWFi |
| Karol Kalmikoff | 33 years | September 11, 1964 | heart attack | NWA, AWA, NWA Tri-State, MLW |
| Giant Haystacks | 33 years | November 29, 1998 | Lymphoma | Stampede Wrestling, Joint Promotions CWA, AJPW, WCW |
| Troy 'The Hippie' Graham | 33-34 years | March 7, 2002 | Heart attack | AWA, CWA, NWA, USWA |
| Nicole Bass | 34 years | February 17, 2017 | Heart attack | WWF, ECW |
| Jimmy Del Ray | 34 years | December 6, 2014 | Heart attack | SMW, WWF, ECW, WCW |
| Silo Sam | 34 years | April 19, 2005 | Unknown (probably related to Gigantism) | WCCW, AWA |
| Rockin' Rebel | 34 years | June 1, 2018 | Suicide by gunshot | ECW, CZW, independent circuit |
| Buddy Austin | 34 years | August 12, 1981 | Heart attack | WWWF, NWA, JWA |
| John Cozman | 34 years | November 28, 2016 | Unknown | Stampede Wrestling, HIW, independent circuit |
| Doug Furnas | 34 years | March 2, 2012 | Heart attack | AJPW, WWF, ECW |
| Paul Luty | 34 years | January 12, 1985 | Unknown | Joint Promotions |
| Ski Hi Lee | 34 years | 1974 | Believed to be acromegaly | Stampede Wrestling, NWA |
| Mike Shaw | 34 years | September 11, 2010 | Heart attack | Stampede Wrestling, WCW, WWF |
| Ion Croitoru | 34 years | February 21, 2017 | Unknown | WWF, NJPW, SMW |
| Danny Little Bear | 34-35 years | May 12, 1991 | Liver cancer | NWA, Stampede Wrestling, CSW, GCCW |
| Aníbal | 35 years | March 4, 1994 | Brain tumor | EMLL/CMLL, UWA |
| Ryuma Go | 35 years | October 18, 2009 | Blood poisoning | NJPW, JWA, ASW, AJPW, WAR, AWA |
| Anton Koolmann | 35 years | June 29, 1953 | unknown | N/A |
| Buddy Landel | 35 years | June 22, 2015 | Injuries from a car accident | NWA, WCW, MACW, SMW, USWA, WWF |
| Johnny Rougeau | 35 years | May 25, 1983 | Cancer | IWA Montreal, BTW, NWA, ASW |
| Ken Timbs | 35 years | August 1, 2004 | Cardiomyopathy and Congestive heart failure | MACW, GCW, EMLL, CSW, CWF |
| Curly Moe | 35 years | July 1, 2015 | Unknown | IWCCW |
| Larry O'Dea | 35 years | June 30, 1997 | Liver cancer | WCW Australia, CWF, AJPW |
| Taro Miyake | 35 years | 1935 | Unknown | N/A |
| Angel of Death | 36 years | November 25, 2007 | Unknown | Stampede Wrestling, UWF, GWF, WCW |
| Jonathan Boyd | 36 years | August 7, 1999 | Heart attack | WCW Australia, NWA, PNW, CWA |
| Väinö Myllyrinne | 36 years | April 13, 1963 | Acromegaly | wrestled in Europe |
| Bob Fitzsimmons | 36 years | October 22, 1917 | Pneumonia | N/A |
| Puppet the Psycho Dwarf | 36 years | September 9, 2020 | leader of Half Pint Brawlers and appeared in Jackass 3D | TNA, WWA, Independent Circuit |
| Ted Oates | 36 years | August 10, 2010 | Heart attack | NWA, GCW, CSW, NWA Mid-Atlantic, AJPW, SMW |
| Discovery | 36 years | May 15, 2020 | Cancer | AAA, UWA, WWF |
| Benny McCrary | 36 years | March 26, 2001 | Heart attack | NWA, NJPW |
| La Parka II | 36 years | January 11, 2020 | Lung and kidney failure (in ring) | AAA, IWRG, DDT Pro-Wrestling, wrestled in various promotions in Mexico |
| The Ultimate Warrior | 36 years | April 8, 2014 | Heart attack | WWF, CWA, WCWA, WCW |
| Uncle Elmer | 37 years | July 1, 1992 | Diabetes | CWA, WWF |
| Jos LeDuc | 37 years | May 1, 1999 | Lung infection | NWA, Lutte Internationale, AWA, WWF, CWA, CWF, GCW |
| Lionel Conacher | 37 years | May 26, 1954 | Heart attack | wrestled only in Canada |
| Dory Funk, Sr. | 37 years | June 3, 1973 | Heart attack | WSS, NWA, AWA, NWA St. Louis, WWWF |
| Tommy Rogers | 37 years | June 1, 2015 | Unknown | UWF, NWA, AJPW, WCW, WWF, ECW |
| Pez Whatley | 37 years | January 18, 2005 | Heart attack | CWF, NWA, WWF, WCW |
| Yoshihiro Momota | 37 years | November 22, 2000 | liver failure | AJPW |
| Hergeleci İbrahim | 37 years | 1917 | unknown | wrestled only in Turkey |
| Haystacks Calhoun | 37-38 years | December 7, 1989 | Diabetes | WWWF, NWA |
| Matt Borne | 38 years | June 28, 2013 | Drug overdose | PNW, WCCW, UWF, WWF, WCW, ECW |
| Eddie Graham | 38 years | January 21, 1985 | Multiple gunshot suicide | WWWF, CWF, NWA |
| Koji Kitao | 38 years | February 10, 2019 | Kidney disease | SWS, NJPW, WWF, WAR |
| Universo 2000 | 38 years | May 1, 2018 | Heart problems | CMLL, AAA, IWRG |
| MS-1 | 38 years | January 12, 2012 | Car accident | CMLL, AAA, UWA |
| Antonino Rocca | 38 years | March 15, 1977 | Urinary infection | WWWF, NWA |
| Diane Von Hoffman | 38 years | July 6, 2017 | Complications from knee surgery | USWA, CWA, LPWA, LMLW |
| Antonio Peña | 38 years | October 5, 2006 | Heart attack | founder of AAA, CMLL |
| Hans Nijman | 38 years | November 5, 2014 | Murder (shot) | Fighting Network Rings |
| Danie Brits | 38 years | September 3, 2020 | Unknown | WWP, various South African Promotions |
| Timothy Well | 38 years | January 9, 2017 | Kidney failure | AJPW, USWA, WWF, WCW |
| Max Muscle | 38 years | June 27, 2019 | Unknown | WCW, USWA, GWF, MCW, XPW |
| Moondog King | 38-39 years | August 26, 2005 | Injuries from a car accident and health issues | WWF, Lutte Internationale |
| Dave McKigney | 39 years | July 4, 1988 | Car accident | MLW, WWWF, NWA, NJPW |
| Espanto III | 39 years | December 8, 1996 | heart attack | EMLL |
| Cowboy Lang | 39 years | January 4, 2007 | Complications from homelessness NWA, WWF, AWA | |
| Paul Bunyan | 39 years | May 17, 1984 | Heart disease | NWA Mid-America, NWF |
| Garry Robbins | 39 years | December 11, 2013 | Heart attack | CNWA, GWF, NJPW, WWC, Indo-Asian Wrestling |
| Emilio Charles Jr. | 39 years | December 28, 2012 | Kidney failure | CMLL |
| Steve Gillespie | 39 years | January 18, 2020 | Heart attack | WFWA, Stampede Wrestling, FMW, WWF, CNWA, Onita Pro |
| Walter Johnson | 39 years | June 29, 1999 | Heart attack | NWA, BTW, WCCW |
| Brad Batten | 39 years | November 18, 2014 | Heart attack | NWA, CSW, ACCW, SMW, WWC, SSW |
| Kurt Von Hess | 39 years | March 13, 1999 | Heart attack | NWA, Lutte Internationale, All-Star, Maple Leaf Wrestling, NJPW, WWF |
| Bill Fralic | 39 years | December 13, 2018 | Cancer | WWF |
| Ben Roller | 39 years | April 19, 1933 | Pneumonia | N/A |
| Maurice Letchford | 39 years | August 15, 1965 | unknown | wrestled in the US, Canada, UK and South Africa |
| Yvon Robert | 56 | July 12, 1971 | Heart attack | NWA, Montreal, MLW |
| Edwin Bibby | 56 | May 5, 1905 | Rheumatism | N/A |
| Buddy Rose | 56 | April 28, 2009 | Natural causes from obesity, blood sugar and | AWA, PNW, WWF |
| Black Guzmán | 56–57 | December 1, 1973 | Unknownv CMLL, NWA | |
| Al Green | 57 | June 14, 2013 | COPDv WCW, WCPW, CWF, AJPW, CWA | |
| Brazo de Oro | 57 | April 28, 2017 | Heart attackv CMLL, WWA, UWA, NWA Los Angeles | |
| Masakre | 57 | April 12, 2012 | Spinal cancerv CMLL, AAA | |
| Zoogz Rift | 57 | March 22, 2011 | complications from diabetesv UWF | |
| The Grand Wizard | 57 | October 12, 1983 | Heart attackv NWA, WWWF/WWF | |
| Jerry Balisok | 57 | April 18, 2013 | Heart attackv GCW, CWF | |
| Shag Thomas | 57 | July 25, 1982 | Heart attackv Stampede Wrestling, PNW | |
| Paddy Ryan | 57 | December 28, 1989 | Heart attackv Stampede Wrestling, PNW, NWA All-Star Wrestling | |
| Brickhouse Brown | 57 | July 29, 2018 | Prostate cancer | AWA, WWF, CWA, USWA |
| Chris Champion | 57 | August 22, 2018 | Believed to be a stroke | |
| Akram Pahalwan | 57 | April 12, 1987 | Unknown | wrestled in India, Pakistan, Joint Promotions and various international promotions |
| Fred Beell | 57 | August 5, 1933 | Shot | N/A |
| Bert Ruby | 57 | March 9, 1968 | Heart attack | NWA, promoter for NWA Detroit |
| Samson Kutsuwada | 57 October 12, 2004 | | JWA, AJPW | |
| Don Vines | 57 | September 17, 1989 | Unknown | Joint Promotions |
| Blimp Levy | 57–58 | November 8, 1961 | Believed to be complications from obesity | NWA |
| Helen Hild | 58 | March 4, 1984 | Lung infection | NWA, WWWF |
| Paul Bearer | 58 | March 5, 2013 | Heart attack | WWF, CWF, WCCW, USWA, TNA |
| Gran Apache | 58 | May 7, 2017 | Intestinal cancer | CMLL, AAA, IWA Japan |
| Kevin Greene | 58 | December 21, 2020 | To Be Determined | WCW |
| Dwaine Hoberg | 58 | August 6, 1984 | promoter for AWA | |
| Ripper Collins | 58 | November 12, 1991 | Melanoma | NWA Hawaii, AWA, GCCW, Stampede Wrestling |
| Randy | 58 | May 20, 2011 | Cardiovascular disease | WWF, NWA, ICW, CWA, WCW |
| George Tragos | 40 years | September 5, 1955 | Unknown | NWA |
| Darryl Dawkins | 40 years | August 27, 2015 | Heart attack | WWF |
| Tarzan Tyler | 40 years | December 24, 1985 | Car accident | Lutte Internationale, WWWF, CWF |
| Bulldog Bob | 40 years | February 5, 1997 | Heart attack | AWA, All-Star, NWA St. Louis, CSW |
| Tracey Smothers | 40 years | October 28, 2020 | Lymphoma cancer | CWA, WCW, SMW, WWF, ECW, IWA Mid-South |
| Larry Winters | 40 years | January 27, 2015 | Heart attack | ECW, TWA, independent circuit |
| Don Kent | 40 years | June 7, 1993 | Leukemia | NWA, WWWF, NWA Mid-America, CWF |
| Angel Gabriele | 40 years | February 23, 2016 | unknown | WWA, PPW |
| Drew McDonald | 40 years | February 9, 2015 | Cancer | All Star Wrestling, Stampede Wrestling, CWA |
| Espectro I | 40 years | October 13, 1993 | Unknown | EMLL |
| Evan "Strangler" Lewis 59 | 40 years | November 9, 1919 | Cancer | N/A |
| Mangla Rai | 40 years | June 24, 1976 | Multiple organ failure | Wrestled only in India |
| René Guajardo | 40 years | May 11, 1992 | Liver cancer | EMLL, UWA, WCCW, CWA |
| Mike Marino | 40 years | August 24, 1981 | Leukemia | Joint Promotions |
| Shota Chochishvili | 40 years | August 27, 2009 | Leukemia | NJPW |
| Matthew Saad Muhammad | 41 years | May 25, 2014 | Lou Gehrig's disease | UWFi |
| Tony Parisi | 32 years | August 19, 2000 | Heart attack | WWWF, NWA, Lutte Internationale, MLW |
| Tom Zenk | 32 years | December 9, 2017 | Heart attack from arterial sclerosis and cardiomegaly | AWA, WWF, WCW, AJPW |
| Ralph Hammonds | 32 years | May 5, 1966 | NWA | |
| Ernie Holmes | 32 years | January 17, 2008 | Car accident- | GCW, WWF |
| Eddie Quinn | 32 years | December 14, 1965 | Cerebral hemorrhage | promoter for wrestling in Montreal, NWA St. Louis |
| Skip Young | 32 years | December 3, 2010 | Unknown | WCCW, NWA, CWF, USWA, WWC |
Wrestler Deaths for Age 60-65
| Name | Age | Date of Death | Cause of Death | Promotions |
| --- | --- | --- | --- | --- |
| Dynamite Kid | 60 years | December 5, 2018 | Unconfirmed (context of long-term health issues including stroke) | WWF, Stampede Wrestling, Joint Promotions, All Star Wrestling, NJPW |
| Road Warrior Animal | 60 years | September 22, 2020 | Natural Causes (heart problems and kidney issues) | NWA, AWA, MACW, WWF/E, WCW, AJPW, TNA |
| Princess Jasmine | 60 years | May 8, 2009 | Cancer | GLOW, AWA |
| Mountain Fiji | 60 years | January 2, 2018 | Natural causes from years of health issues | GLOW |
| Rufus R. Jones | 60 years | November 13, 1993 | Heart attack | CSW, NWA St. Louis |
| Emile Czaja | 60 years | May 16, 1970 | Car | JWA, wrestled in various promotions in Asia and India |
| Firpo Segura | 60 years | January 15, 1968 | Unknownv EMLL | |
| Little Beaver | 60 years | December 4, 1995 | Emphysema | Lutte Internationale, WWWF, AWA, NWA |
| Ray Stevens | 60 years | May 3, 1996 | Heart attackv BTW SF, AWA, NWA, WWWF/WWF, CWF | |
| Primo Carnera | 60 years | June 29, 1967 | Liver disease and complications from | NWA |
| Sándor Szabó | 60 years | October 16, 1966 | Heart attack | NWA |
| Stan Stasiak | 60 years | March 9, 2019 | Stroke | AJPW, FMW, WWF, Michinoku Pro Wrestling, ULL |
| Mike Graham | 61 years | October 19, 2012 | Suicide by gunshotv CWF, AWA, WCW | |
| Man Mountain Dean | 61 years | May 29, 1953 | Heart attack | N/A |
| Killer Karl Krupp | 61 years | August 24, 1995 | Hepatitis | ESA, GPW, WCCW, Maple Leaf Wrestling, NJPW |
| James McLaughlin | 61 years | September 11, 1905 | Unknownv N/A | |
| Butcher Brannigan | 61 years | September 7, 2009 | Kidney failure and heart disease | WCW Australia, CWF, WWWF, Stampede Wrestling, NWA |
| Paul Anderson | 61 years | August 15, 1994 | kidney failure | CWF, NWA, GCW, MACW |
| Cy Williams | 61 years | September 28, 1965 | Unknown | NWA, NWA San Francisco |
| Eddy Steinblock | 61 years | November 8, 2017 | Unknown | VDB, CWA, owner of European Professional Wrestling, various promotions in Germany |
| Cocoa Samoa | 61 years | January 9, 2007 | Unknownv ASW, CWF, PNW, Continental Wrestling Association | |
| Goldie Rogers | 61 years | July 20, 2012 | Heart attack | ASW, MLW, Stampede Wrestling, WWF |
| Aslam Pahalwan | 61 years | January 7, 1988 | Unknown | Wrestled mainly in Pakistan and India, Joint Promotions |
| Jack Curley | 61 years | July 12, 1937 | Heart attack | promoter for New York |
| Karl Pojello | 61 years | September 4, 1954 | Lung Cancer | wrestled in Europe, China, Japan and the United States |
| Terry Garvin | 61 years | August 17, 1998 | Cancer | GCW, IWA Montreal, CSW, NWA, SCW WWF |
| Roddy Piper | 61 years | July 31, 2015 | Heart attack from Pulmonary embolism | AWA, PNW, GCW, MLW, WWF, WCW |
| King Kong Bundy | 61 years | March 4, 2019 | Complications from diabetes | WWF, WCCW, NWA, GCW, NJPW, UWF |
| Boris Malenko | 61 years | September 1, 1994 | Leukemia | CWF, WWWF, GCW, NWA |
| Giant Baba | 61 years | January 31, 1999 | Cancer | JWA, AJPW, NWA |
| Sapphire | 61 years | September 11, 1996 | Heart attack | WWF, USWA |
| Lofty Blomfield | 62 years | June 29, 1971 | Unknown | DWU, NWA |
| Luke Brown | 62 years | November 12, 1997 | Stroke | AWA, WWWF, NWA, CSW |
| Tsuneharu Sugiyama | 62 years | November 22, 2002 | Unknown | JWA, AJPW, NJPW, IWE, NWA |
| Murciélago Velázquez | 62 years | May 26, 1972 | Heart attack from the Cirrhosis of the liver | EMLL |
| Dick the Bruiser | 62 years | November 10, 1991 | Internal bleeding | WWA, AWA, NWA St.Louis, CSW |
| Earl Caddock | 62 years | August 25, 1950 | Heart attack during surgery | N/A |
| Great Togo | 62 years | December 19, 1973 | Stomach cancer | NWA, JWA |
| Crybaby Cannon | 62 years | July 1, 1994 | Cancer | NWA, AWA, WWWF, MLW, BTW |
| Mocho Cota | 62 years | December 22, 2016 | Brain aneurysm | EMLL/CMLL |
| Dr. Karonte | 62 years | August 26, 2019 | Unknown | EMLL/CMLL |
| Scott LeDoux | 62 years | August 11, 2011 | Illness | referee for AWA |
| Oliver Humperdink | 62 years | March 20, 2011 | Complications from pneumonia and cancer | MACW, CWF, WWF, WCW |
| Happy Humphrey | 62 years | March 14, 1989 | Heart attack | NWA |
| Lord Athol Layton | 62 years | January 18, 1984 | Heart attack | NWA, MLW, NWA St.Louis |
| Bull Montana | 62 years | January 24, 1950 | Unknown | N/A |
| Ron Slinker | 62 years | March 28, 2008 | Liver failure from years of alcoholism | CWF, NWA, IWCCW, UWF |
| Harold Sakata | 62 years | July 29, 1982 | Liver cancer | NWA, AWA, NWA Hawaii |
| Hiro Matsuda | 62 years | November 27, 1999 | Prostate cancer | JWA, CWF, WCW, NWA |
| Zeus | 62 years | December 10, 2020 | COVID-19 | WWF, WWC, WCW |
| Ari Romero | 62 years | December 29, 2013 | Liver cancer | CMLL, MPW, BJPW |
| Frank Andersson | 62 years | September 9, 2018 | Heart failure | NJPW, WCW |
| Gorilla Monsoon | 62 years | October 6, 1999 | Heart failure | WWWF/WWF, NWA |
| Wilbur Snyder | 62 years | December 25, 1991 | Heart failure | AWA, WWA, NWA St.Louis, NWA |
| Moondog Spike | 62 years | March 21, 2013 | Unknown | WWF, USWA |
| Wilhelm von Homburg | 63 years | March 10, 2004 | Prostate cancer | N/A |
| Tarzán López | 63 years | August 28, 1975 | Unknown | EMLL |
| Brute Bernard | 63 years | July 14, 1984 | Gunshot while cleaning a rifle | WCW Australia, WWWF, MACW |
| Brian Glover | 63 years | July 24, 1997 | Brain tumor | Joint Promotions |
| Jack Carkeek | 63 years | March 12, 1924 | Unknown | N/A |
| Duncan C. Ross | 63 years | September 8, 1919 | Unknown | N/A |
| Savannah Jack | 63 years | January 17, 2012 | Years of Cardiomyopathy problems | AWA, UWF Mid-South |
| Bulldog Brower | 63 years | September 15, 1997 | Complications from hip surgery | MLW, NWA, WWWF/WWF, NWF |
| Big Van Vader | 63 years | June 18, 2018 | Heart problems | WCW, WWF, AWA, NJPW, AJPW, Pro Wrestling NOAH |
| Mike Clancy | 63 years | June 11, 1988 | Unknown | NWA |
| Mike Hogewood | 63 years | September 5, 2018 | heart attack | commentator for ROH |
| Jim Neidhart | 63 years | August 13, 2018 | Head injury from a fall | WWF, Stampede, WCW, ECW, CWF, NJPW |
| Vivian St. John | 63 years | December 20, 2013 | Long illness | WWWF/WWF, CWF |
| Ken Fenelon | 63 years | August 8, 1972 | Unknown | NWA |
| Bholu Pahalwan | 63 years | June 4, 1985 | Unknown | wrestled only in India and Pakistan |
| George Dinnie | 63 years | June 13, 1939 | Unknown | wrestled only in Australia |
| Wahoo McDaniel | 63 years | April 18, 2002 | Complications from diabetes and kidney failure | WWWF, NWA, WCCW, AWA |
| Bad News Brown | 63 years | March 6, 2007 | Heart attack | WWF, NJPW, Stampede Wrestling |
| Big Bully Busick | 63 years | May 8, 2018 | Cancer in the Cerebrospinal Fluid | WWF, GAF, GWF |
| Jim Crockett | 63 years | April 1, 1973 | Unknown | promoter for MACW, NWA |
| S.D. Jones | 63 years | October 26, 2008 | Stroke | WWF, MACW |
| Bobby Jaggers | 64 years | September 30, 2012 | Kidney failure from Hepatitis C | MACW, NWA, NWA St.Louis, PNW, CWF |
| Cousin Luke | 64 years | September 29, 2013 | Multiple sclerosis and diabetes | WWF, AWA, CWF, MACW |
| Dale Lewis | 64 years | August 30, 1997 | Leukemia | AWA, CWF, NWA |
| Lee Wang-pyo | 64 years | September 4, 2018 | Gallbladder cancer | NJPW, AJPW |
| Emil Klank | 64 years | June 27, 1940 | heart attack | N/A |
| Teijo Khan | 64 years | April 10, 2020 | Unknown | AWA, CWF, NWA, MACW, PWA |
| Winona Littleheart | 64 years | May 9, 2020 | Unknown | CWF, WWWF/WWF, NWA, POWW, WCW (Women's Championship Wrestling) |
| Clem Turner | 64 years | December 20, 2009 | car accident | AWA, WWA, NWA Detroit, NWA St.Louis |
| Lee Marshall | 64 years | April 26, 2014 | Esophageal cancer | announcer for AWA, WWF, WCW, WOW |
| Bob Ryder | 64 years | November 24, 2020 | Multiple myeloma | founder for Impact Wrestling, journalist for WWF, WCW, ECW |
| Iron Mike Sharpe | 64 years | January 17, 2016 | Years of health issues | CWA, ASW, MSWA, WWWA, WWF |
| Lizmark | 64 years | December 16, 2015 | Respiratory failure | EMLL, AAA, CMLL |