Vince McMahon Offers Pat McAfee a Match at WWE WrestleMania 38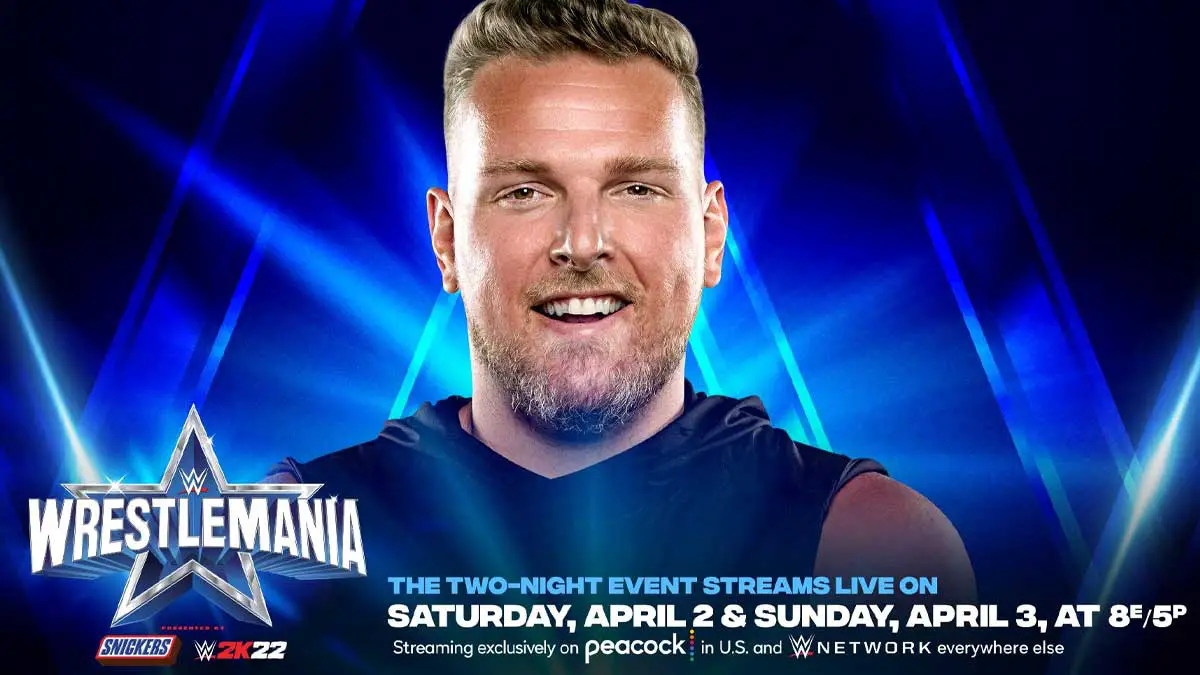 Pat McAfee is confirmed to wrestle at WWE WrestleMania 38.
Vince McMahon appeared on The Pat McAfee Show on Thursday where he talked at length about various things related to WWE.
During the interview, Mr. McMahon heaped praise on McAfee and said he would like to offer him something special. Vince then added that McAfee loves what WWE does, and he is a part of the team. Vince then offered McAfee the chance to wrestle at WrestleMania 38.
There were rumors going around that the interview will set up McAfee vs McMahon match at WrestleMania. However, nothing happened to suggest that is the case. McAfee behaved more like a fanboy during the interview, stopping short of calling Vince McMahon his idol.
McMahon also praised McAfee's work on SmackDown commentary, saying Pat is Pat, which is why it works so well. Pat McAfee is working on commentary at SmackDown since April 16, 2021 edition on SmackDown.
McAfee has worked two matches in NXT in 2020. He face Adam Cole in a singles match at NXT TakeOver 30 in August 2020 and was later part of the WarGames match in December 2020 against the Undisputed Era.
Currently, there is no confirmation on his opponent at WWE WrestleMania 38. However, Austin Theory hinted towards a storyline between them when he went to Vince McMahon on RAW this week and asked to accompany him to the interview with McAfee.
Keep tuned in for more news and updates from WWE.