Orange Cassidy: 25 Must-Known Facts, Biography, Career Journey
This article is about some of the top facts that every wrestling fan should know about the AEW star Orange Cassidy, his biography, and career arch.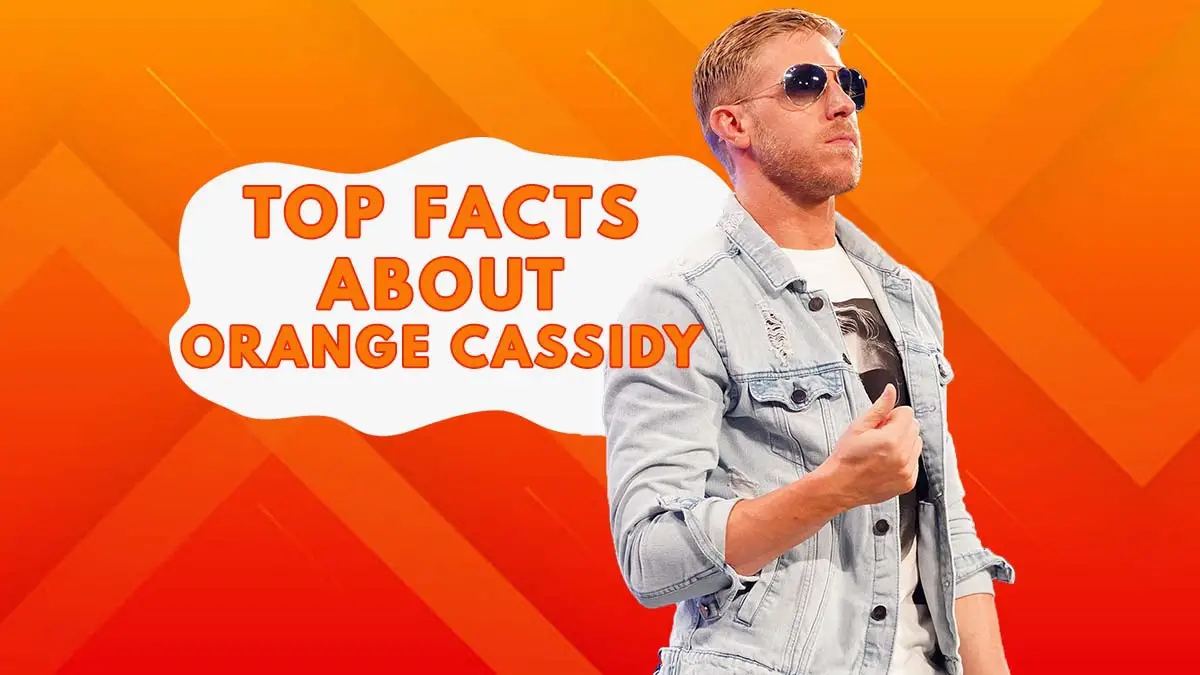 Orange Cassidy is one of those guys that AEW has taken from being a talented independent wrestler to a star in mainstream wrestling. The out of the box character has worked wonders for Cassidy as he has become a fan favorite. But the ride has not been always smooth and he had to pay his due to the wrestling business before becoming the star that he is today.
Here are some of the top things that you should know about Orange Cassidy, some interesting facts, and his journey in the wrestling world.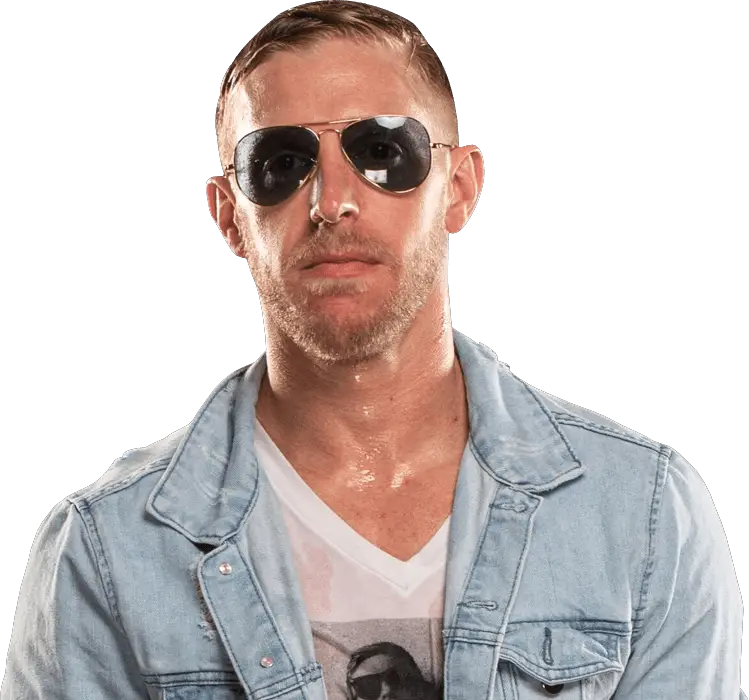 Orange Cassidy Bio
DOB: May 4 1984
Real Name: James Cipperly
Birth Place: Stewartsville, New Jersey, U.S.
Height: 5 feet 10 in (178 CM)
Pro Wrestling Bio
Ring Name: Fire Ant, JC Ryder, Orange Cassidy
Debut: 13 March 2004
Trained By: Chris Hero, Brian Wenzel, Mike Quackenbush

1. Got Into Wrestling Out of Passion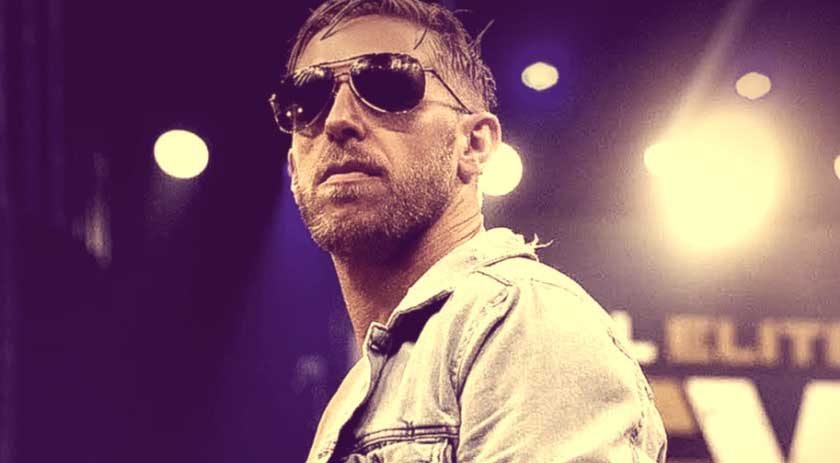 Orange Cassidy's real name is James Cipperly. He is a New Jersey state native from Stewartsville. He attended the "Stateliner" Phillipsburg High School in New Jersey.
Not much is known about how he got interested in pro-wrestling, apart from his statement that it was just out of a pure passion for the business. During an interview with ESPN, Cipperly mentioned that he was hardly getting noticed due to his lean physique like many others. And during his initial days, his career was more about the love of wrestling than the money he was making.
2. Joined The Wrestle Factory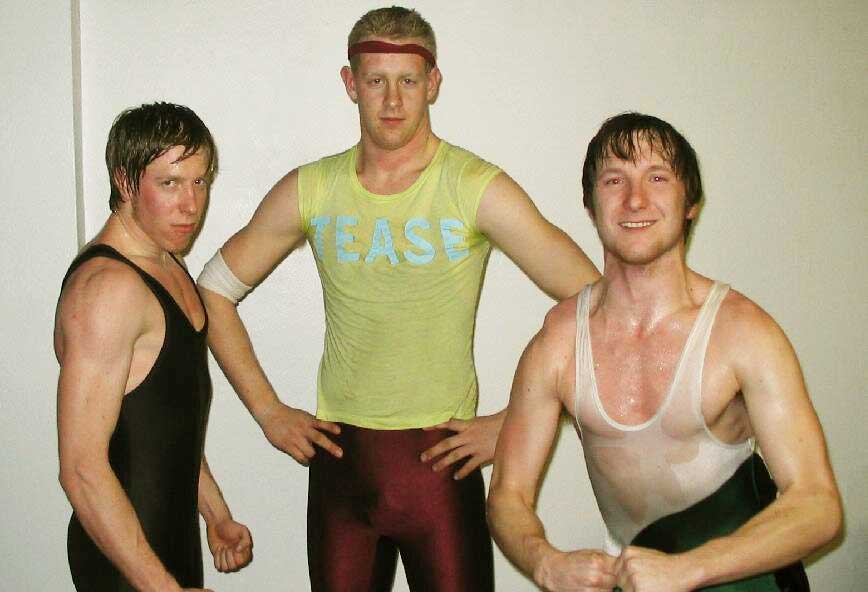 CHIKARA Wrestle Factory, or simply known as the Wrestle Factory, was established in 2002 by Mike Quackenbush and Tom Carter. Over the years, many notable names from WWE, AEW and independent wrestling have been trained in the Factory.
Cipperly joined CHIKARA Wrestle Factory in 2004- an association that lasted until CHIKARA's closure. There, he was trained by the long-time coach- Mike Quackenbush, and the upcoming independent wrestler at the time- Kassius Ohno(Chris Hero). WWE's Drew Gulak and Danny Havoc were some of his batch mates.
3. Debut as JC Ryder in GBW(2004)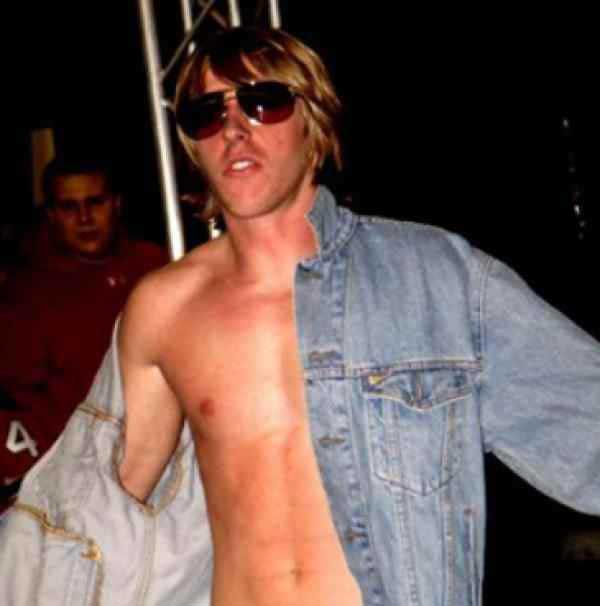 He might have become famous as Orange Cassidy now, but Cipperly's first ring name was JC Ryder. JC was taken from the initials of his real name- James Cipperly. His in-ring debut came in a tag team match as part of New Jersey Independent All-Stars with Danny Rage(Dan Champion), against The Hardcore Mafia at Ground Breaking Wrestling (GBW) on 13 March 2004.
His first singles match came just one month later in April 2004. Cipperly would also feature in other independent promotions during the rest of 2004 like Eastern Valley Wrestling(EVW) and Valley Wrestling Association(VWA), both as a singles performer as well as part of New Jersey Independent All-Stars alongside Danny Rage.
His wrestling style was that of a high flying wrestler with quick and innovative moves, mixed with a bit of technical wrestling.
4. First Championship Came with GBW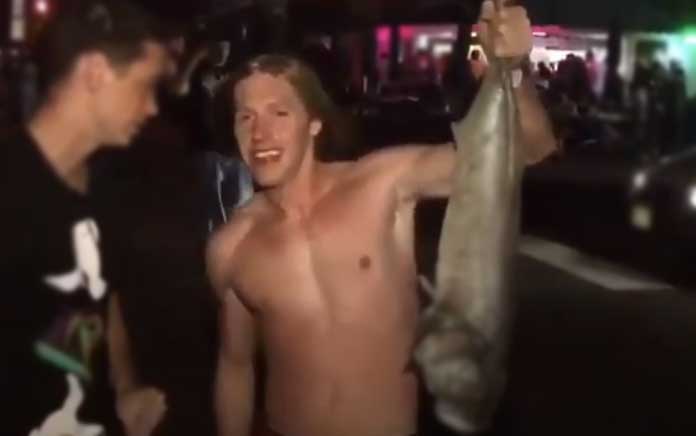 JC Ryder would go on and win his first championship in pro-wrestling at GBW. On 29 January 2005 Saturday Night Xtreme, Ryder and Rage as New Jersey Independent All Stars defeated Xtreme Pandemonium to become the GBW Tag Team Champions.
Ryder and Rage successfully defended the titles on multiple occasions for the next few months. They would hold lose the titles to CORE & Ian Cross at GBW Breaking Point 2005 event.
5. Debuted As JC Ryder in CHIKARA (2005)
As his training continued with CHIKARA, Orange Cassidy debuted with the promotion in February 2005 at Tag World Grand Prix as JC Ryder. He would take part in an 8-man tag team match teaming up with Anthony Franco, Lucky, and Matt Turner. They defeated the tandem of BJ and The Bear (Beef Wellington & The Bear) and Team FIST (Gran Akuma & Icarus).
He also featured with Danny Rage in various tag team matches for CHIKARA. The most notable of them all is a Gauntlet Match featuring 7 teams. His first singles match with CHIKARA came when JC Ryder entered the Young Lions Cup III qualifying round.
6. Orange Cassidy Was The Fire Ant!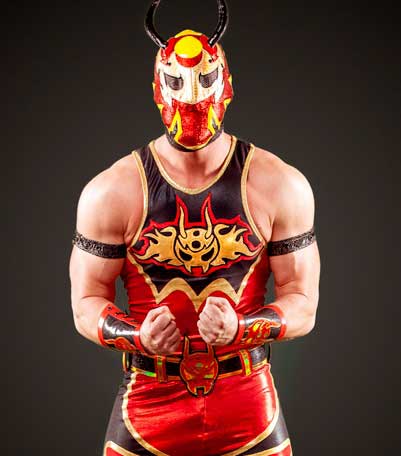 The JC Ryder character did not seem to be doing great things for Cipperly. This saw him being repackaged by CHIKARA and re-debuted under a Red Mask as the Fire Ant of The Colony stable which featured multiple Ant characters.
The astonishing thing was that the identities of the masked character from CHIKARA rarely used to be revealed. Therefore, it was not after many years that fans came to know that it was Orange Cassidy who was Fire Ant for all those years.
7. Drew Gulak Was His Tag Team Partner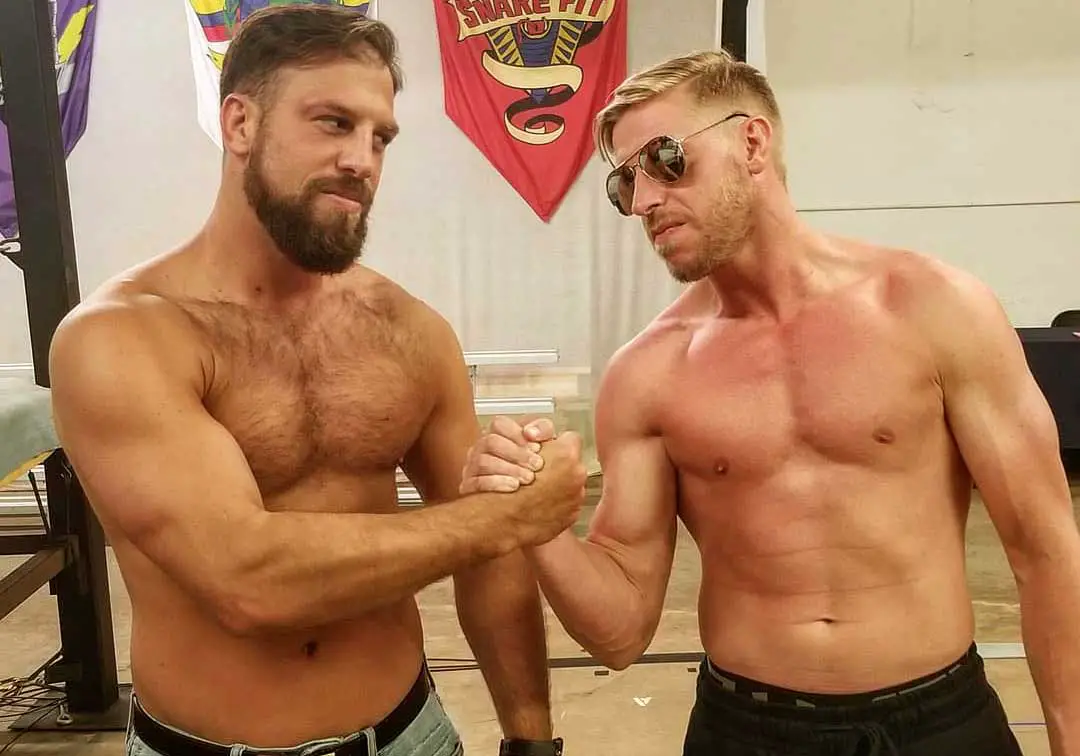 Alongside Orange Cassidy's Fire Ant, Drew Gulak also debuted as the Soldier Ant in CHIKARA as part of the Colony. They both debut at the CHIKARA Tag World Grand Prix 2006 in a loss in the first round itself. Later, the duo was joined by Worker Ant, Green/Silver Ant, Carpenter Ant, and other Worker Ants.
Cassidy and Gulak won the 2008 CHIKARA Tag World Grand Prix. They also won CHIKARA's Campeonatos de Parejas(Tag Team titles) in 2009.
8. Had Unique Finishers As Fire Ant
The Colony had some interesting finishing moves which were enthralling to see. Fire and Soldier Ant use to finish their matches with Ants Go Marching which was a Sit out Power bomb & Neck breaker combination. When the Colony use to work trios matches, one of the ants use to hit frog splash from the shoulders of other two. The move was called Ant Hill.
Fire Ant himself had many unique moves. Stop, drop and roll was a move in which Fire Ant used to send his opponent into the second turnbuckle with headscissors. Beach Break (Inverted Death Valley Driver), Avalanche Mountain Bomb and Burning Hammer (Fireman's Carry Takeover) were also some of his main moves.
9. Broke Into PWI Top 500 Ranking in 2008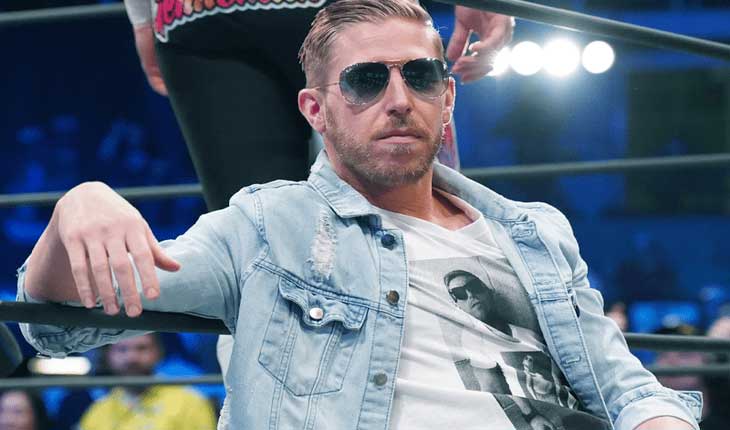 Orange Cassidy has featured in Pro-Wrestling Illustrated's yearly top 500 wrestlers list in 2019 and 2020. He was ranked at number 224 in the year 2019 and then jumped up to number 84 in PWI Top 500 in 2020. But Cipperly featured in PWI 500 list a decade ago as well, and that was not as Orange Cassidy. Fire Ant was becoming popular in the Independent circuit and was rewarded with rank 439 in PWI Top 500 for 2008 – another testament to the fact that Cipperly is indeed talented.
10. Debut as Orange Cassidy in 2007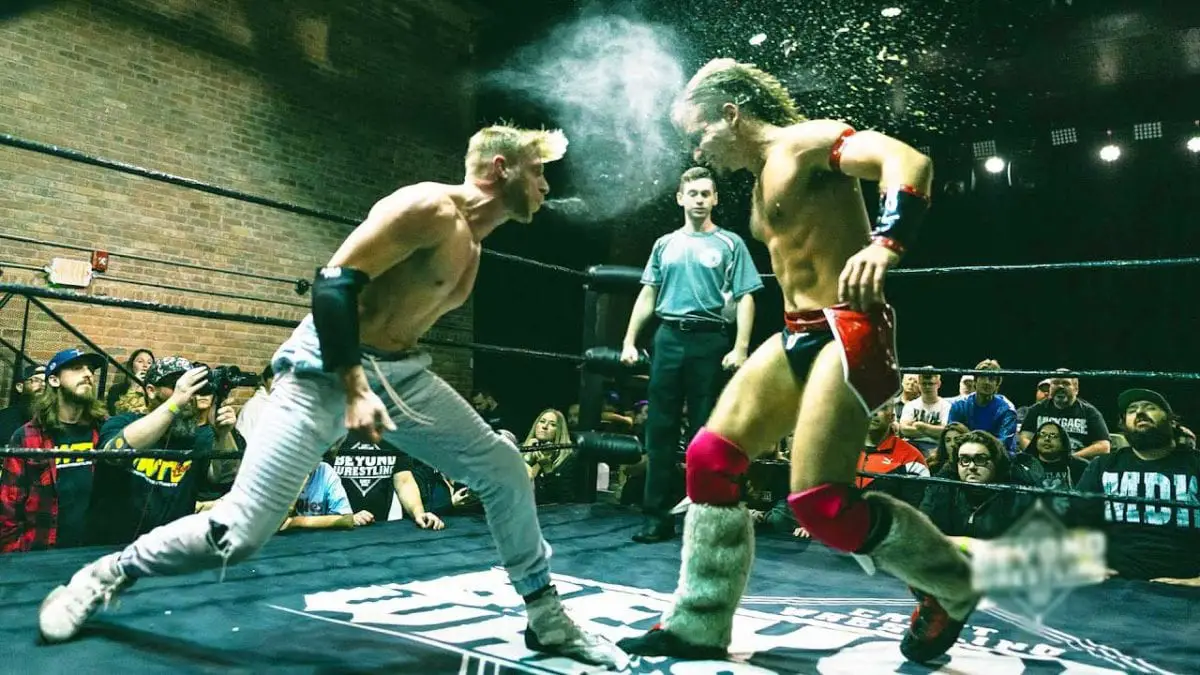 Though Cipperly was working as the Fire Ant for most of the time in CHIKARA, he would continue working as JC Ryder in other promotions. However, the character was faded out eventually and Cipperly debuted as Orange Cassidy alongside the rest of the New Jersey Independent All-Star.
The first known match as Orange Cassidy came at Valley Championship Wrestling- a six-man tag team match on 20 July 2007. The character also featured in many other indie promotions. From the initial days itself, Cassidy's speed and work rate were very slow. Not slow at the level that Cassidy works these days, but very slow in comparison to that of the Fire Ant.
11. Won King of Trios Two Times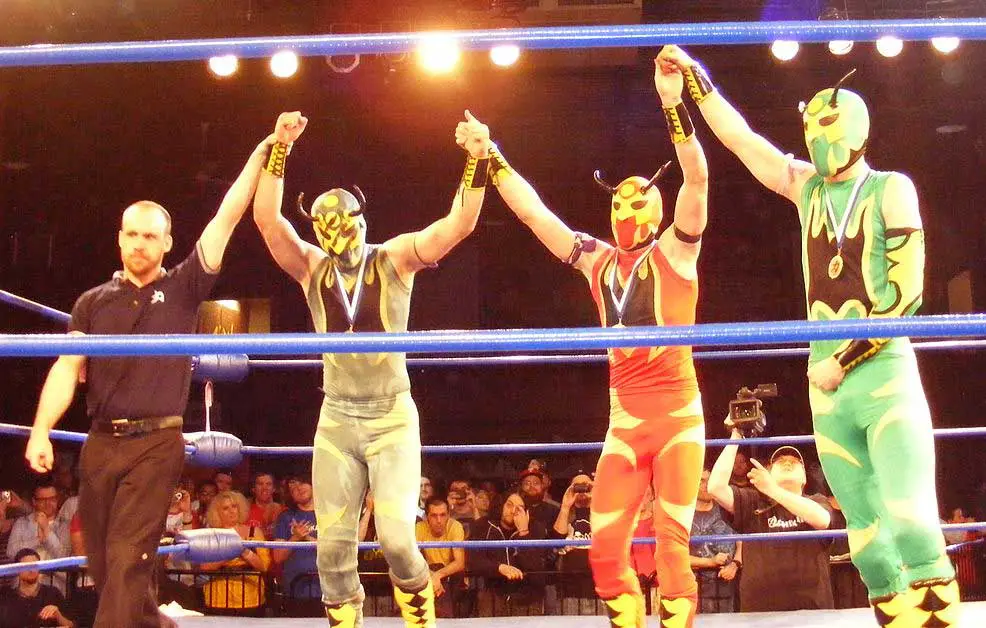 The Colony entered CHIKARA's King of Trios Tournament(featuring three-man tag teams) almost every year during their run in the promotion. In 2010, they went close to winning the tournament and were defeated in the finals. In 2011, Fire Ant, Soldier Ant and Green Ant defeated Team FIST in the final to win the King of Trios for the first time.
Orange Cassidy would win another King of Trios tournament after Soldier Ant and Green Ant left. In 2018, Fire Ant teamed up with a new Green Ant and Thief Ant to win the Colony's second King of Trios tournament. They also went close to winning a third trophy in 2017(lost in final) and in 2019(lost in semi-finals).
12. Orange Cassidy was Part Of Gentleman's Club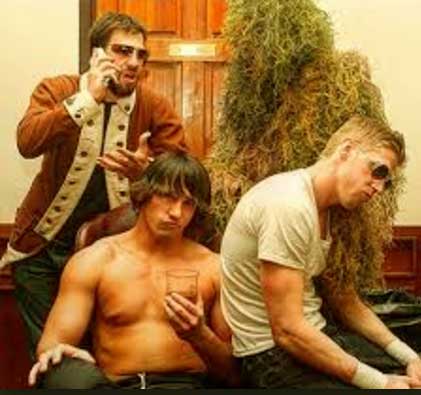 Orange Cassidy has been a part of Colony with Drew Gulak for a long time. He is currently seen with Best Friends- Chuck Taylor and Trent- in AEW.
Before this, Cassidy was also part of a faction called the Gentleman's Club with Drew Gulak and Chuck Taylor. The Club appeared in Evolve, Beyond Wrestling, Dragon Gate USA and CHIKARA Wrestling apart from some other indie promotions. Even after Gulak became exclusive to WWE, Cassidy and Taylor continued to appear under the Gentleman's Club.
13. 'Best Friends' With Chuck Taylor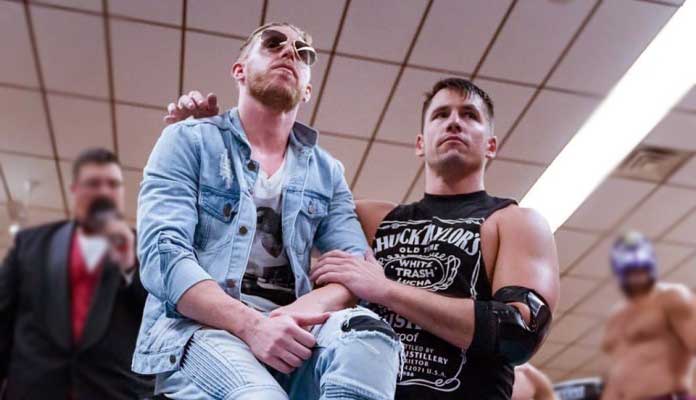 Chuck Taylor has been Orange Cassidy's tag team partner during their time in the Gentleman's Club while they also had a long rivalry in CHIKARA when Cassidy was part of the Colony and Taylor was in Team FIST.
But beyond the wrestling ring, they are travel buddies and best of mates. So much so, that they live together in the same house(as revealed by Cassidy himself in an interview with Bill Apter). Think of them like your college hostel roommates- the best of them, not the ones you fell out of touch with.
14. Has Featured Many Times in Beyond Wrestling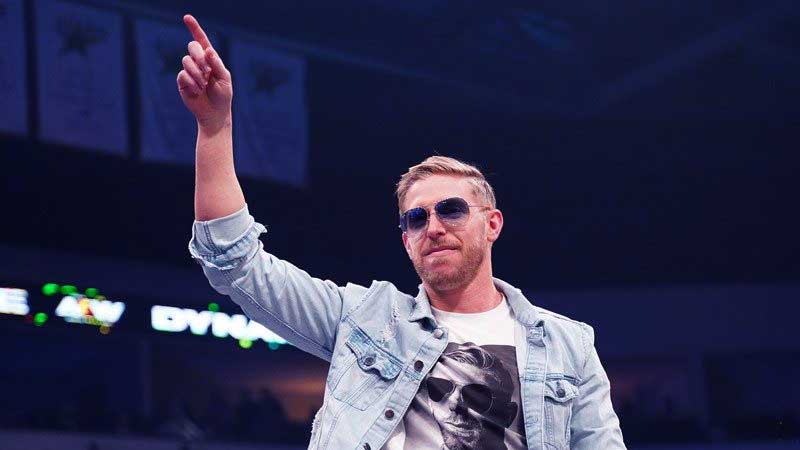 While CHIKARA has been the promotion where he appeared the most number of times, Orange Cassidy has also worked a total of 50 matches for Beyond Wrestling also. With Beyond Wrestling being a bit more popular with mainstream fans than CHIKARA, Cassidy got more popularity from Beyond.
And he has also delivered in Beyond with his out-of-the-box comic matches and even showed good wrestling skills against popular indie stars like Joey Janela, David Star, Joey Ryan, and others. While his matches against Hornswoggle and but he got the most popularity from his match against Colt Cabana at Beyond's Feast Championship Wrestling event.
Apart from this, Cassidy has also featured in other high profile indie promotions like Evolve, Dragon Gate and others, which only added to his popularity.
15. Orange Cassidy's First Singles Championship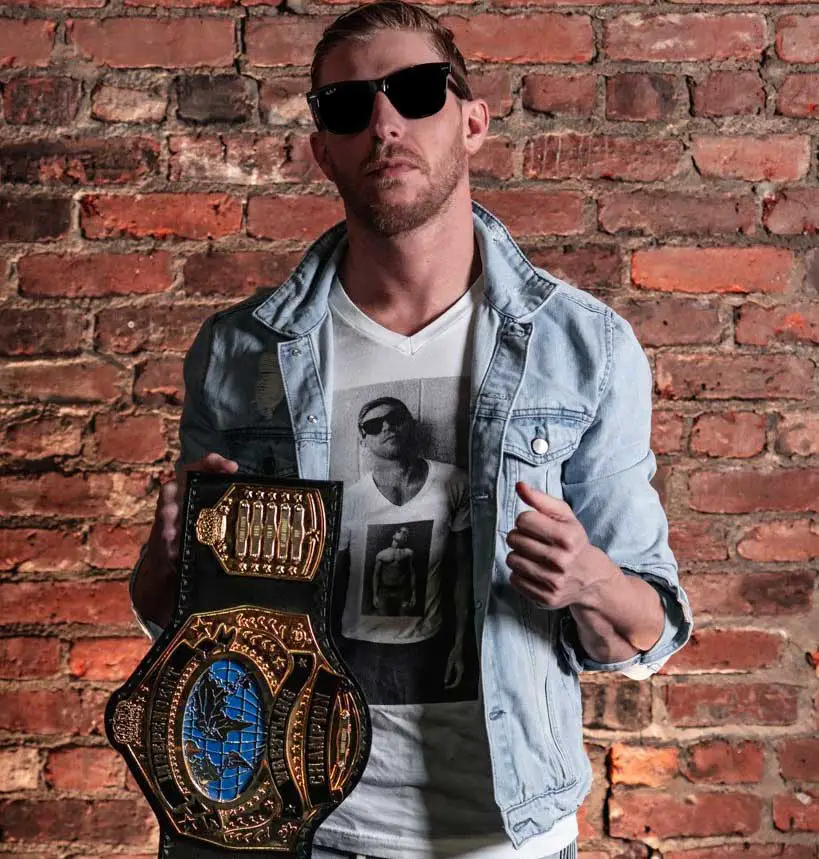 Cipperly's first championship win as Orange Cassidy came on 31 December 2018 at Beyond's Heavy Lies The Crown as he ended Tracy Williams' record 309-day reign as the IWTV Independent Wrestling Champion. Williams is the same wrestler who also worked as the Silver Ant alongside Fire Ant in the Colony.
Cassidy toured as the IWTV Champion throughout theIndependentWrestling.tv (IWTV) network promotions such as Black Label Pro, St. Louis Anarchy, Alpha-1 Wrestling, and more. This saw his fan following increase beyond his best days in CHIKARA. He successfully defended the IWTV title against the likes of Eddie Kingston, Tom Boy Floyd, John Silver, Kylie Rey and others during this time.
Cassidy also defeated F1RST Wrestling Uptown VFW Champion Darin Corbin to win the title in a winner takes all match. He lost the IWTV title to Kris Statlander on 18 May 2019 after a 146 days title reign. He also won back the title next month and became the first wrestler to hold the IWTV title twice.
16. The Viral AEW Debut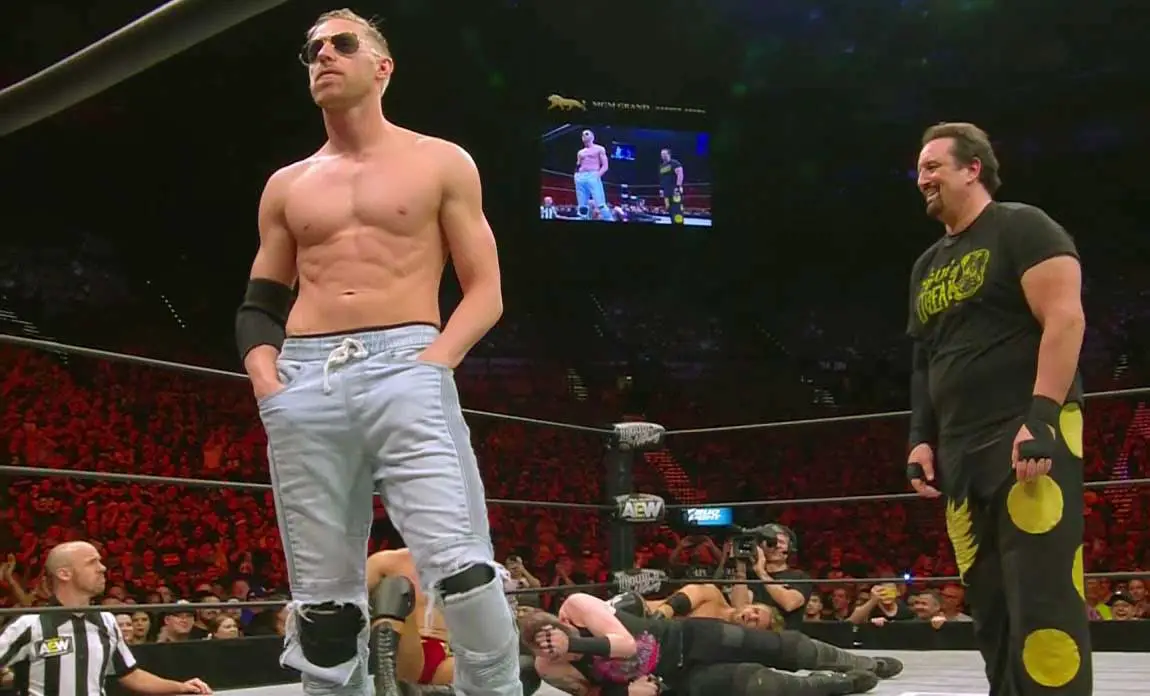 Orange Cassidy debut with AEW on its first event, Double or Nothing 2019, on 25 May. Entering as the 22nd entrant in the 21-man Casino Battle Royale, Cassidy had a brief showdown with the wrestling Legend Tommy Dreamer that went viral.
Cassidy entering the ring with sunglasses, with hands in pockets, moving to the middle of the ring with a lax attitude, hitting his signature Kick of Doom on Dreamer, and then doing a kip-up with hands still in his pockets- the whole sequence sent the audience into a frenzy, many of whom were seeing Cassidy for the first time.
17. Cody Rhodes Brought Him in AEW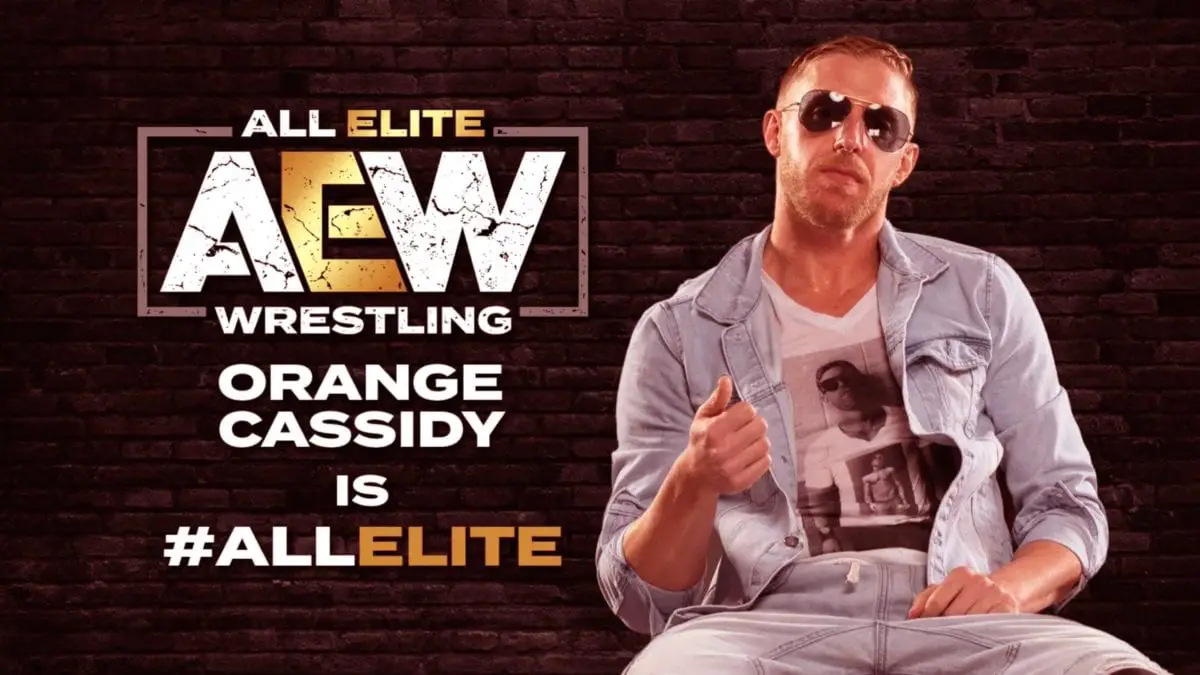 It was AEW's Executive Vice President Cody Rhodes who signed Orange Cassidy for the company simply due to his love for the character. Cody has seen Cassidy a lot in indie circuit and believed the gimmick would work big time with the mainstream wrestling fans.
Cassidy also revealed how the Young Bucks have been one of his strongest supporters inside the company and were instrumental in getting him signed. He said, "The Young Bucks were the people that were like, 'We need to get Orange here.' Because my character is a giant middle finger to professional wrestling, so they were like, 'Of course, let's get him in.'"
18. Worked With Many WWE Stars Before AEW Debut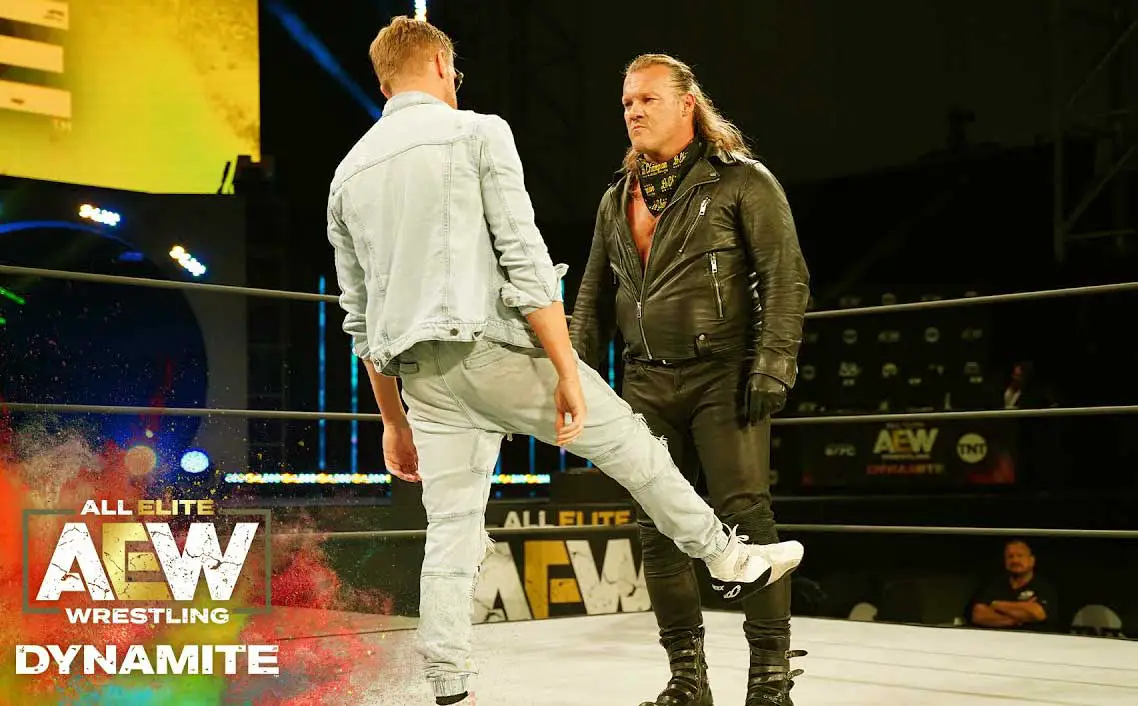 Since his debut with AEW, Orange Cassidy has had many feuds against the likes Chris Jericho, Cody, PAC, Brodie Lee and others. However, even before that, Cipperly has faced the likes of Shawn Spears (Tye Dillinger), Velveteen Dream, Chris Masters, Boogeyman and many other WWE wrestlers in the past.
Not only this, but he has also worked with many of AEW stars in the past as well. Fire Ant has faced The Young Bucks as part of the Colony many times. Cassidy has faced the likes of Eddie Kingston, John Silver, Kip Sabian, Sonny Kiss, Colt Cabana, Joey Janela, and others a few times in his indie career.
19. Known As King of Sloth Styles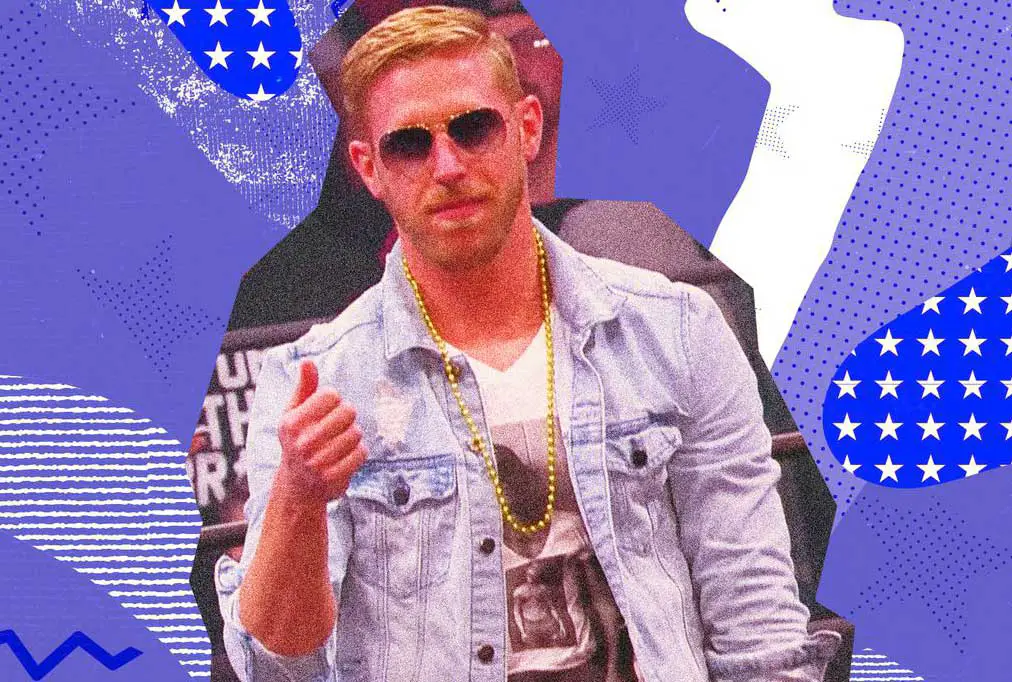 Due to his slow movements and lazy attacks, Orange Cassidy is also famously known as "The King of Sloth Style."  His most popular lazy move, The kicks of Doom, where he lethargically kicks his opponents shin before doing a slow superkick on the shin, have been quite a rage with the crowds.
Cassidy always starts his matches at snail pace from his side, which usually frustrates his opponents but excites the crowd. The pace generally increases and reaches to the same level as that like Fire Ant after he has taken some beating from the heel opponents.
20. Unique Moves as Orange Cassidy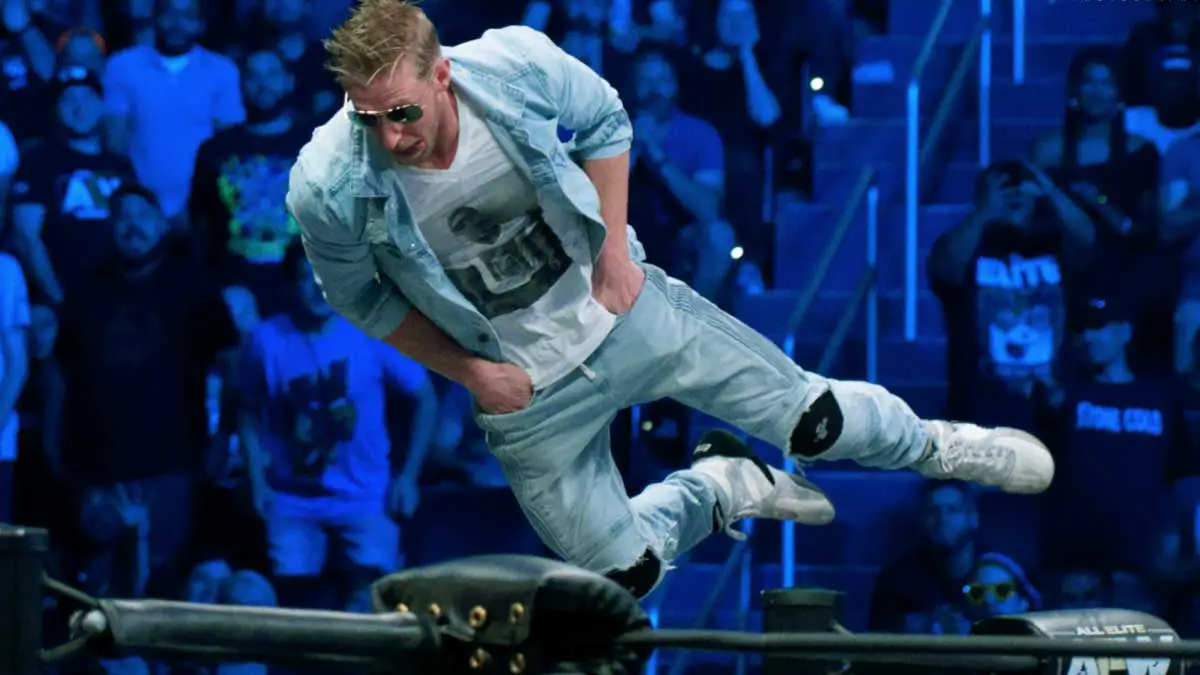 While the Kicks of Doom have been quite famous, Cassidy's kip-ups, dropkicks and suicide dives with hands in pockets, and the slow splash have also been fun to watch as well as unique. Cassidy has also incorporated some moves from Fire Ant character such as Tilt-A-Whirl Headscissors, Springboard Corkscrew Senton, DDTs and others.
While working as Orange Cassidy, he has used Superman Punch, Blue Thunderbomb and Mouse Trap pin as the main finishers. Michinoku Driver, Leg Cork Screw and other springboard moves have been some of his signature moves. On top of this, his lazy thumbs-up sign is a revelation as far as his character goes.
21. Sells most Shirts on Pro-Wrestling Tees
With the reaction that Cassidy gets, it is easy to guess that he has got a good fan following. However, when it comes to merchandise sales, he is one of the top stars in All Elite Wrestling.
Pro Wrestling Tees owner Ryan Barkan revealed in a recent interview with Chris Van Vliet that Orange Cassidy is actually the number one shirt seller on his website. He said,
Seeing such merchandise sales, AEW has now introduced Orange Cassidy collectables as part of AEW Unrivaled series, which are now available for pre-order here.
Update: Brodie Lee's Exalted in Heaven shirt became the biggest seller for the year 2020
22. Orange Cassidy: The Cosplay Sensation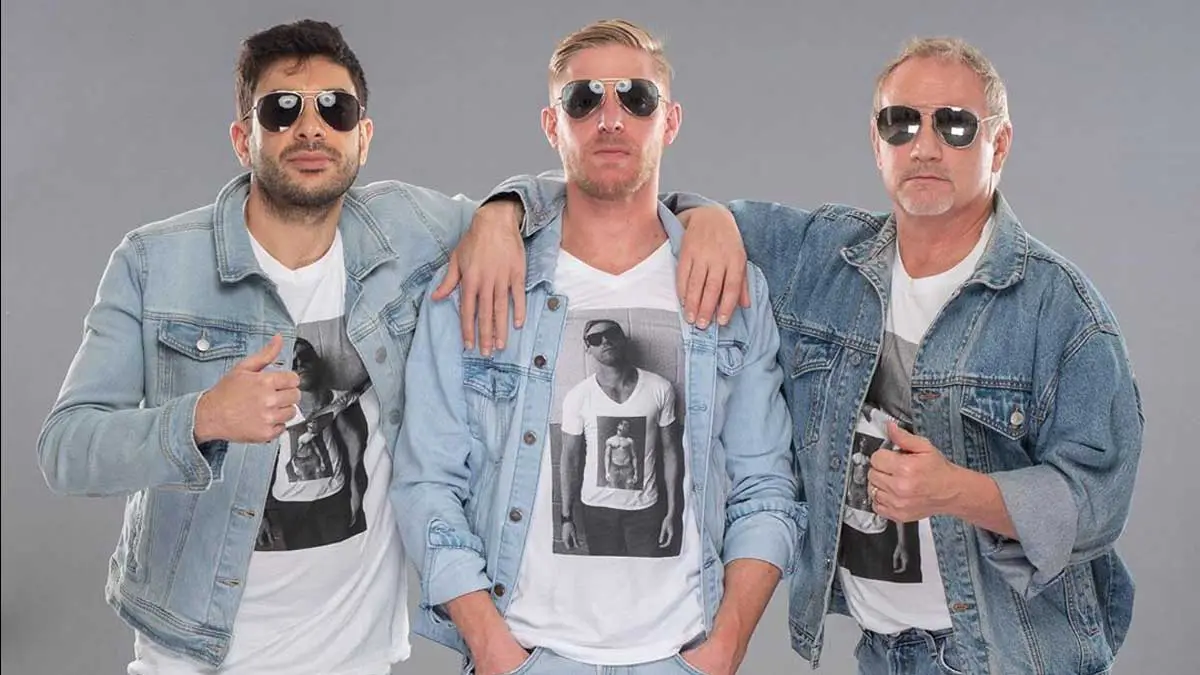 Another aspect from which we can judge Cassidy's popularity is the number of fans mimicking him during the events. One of the famous moments in AEW Dynamite History came around Halloween 2019. At Dynamite post-show, Cody called on a kid cosplaying as Cassidy and got pinned by him in a cool gesture.
Even AEW President Tony Khan joined the bandwagon and dressed as Cassidy on the same night. This shows how popular Cassidy was getting even before AEW started giving him big spots on its shows.
23. Have Fair Share of Detractors
It is not all hunky-dory for Cassidy when it comes down to fans' opinions actually. Even after some great matches in AEW, which includes several main events on AEW Dynamite, the wrestling world is still split on his character and its lackadaisical work rate.
There are many fans who are strongly behind Cassidy as a performer and loves the character. (Count us in this category). But there are also some old school wrestling fans who think Cassidy's character destroys pro-wrestling. Jim Cornette calls the King of Sloth Style a waste of money and has been a very vocal critique.
24. Most Popular Wrestler of All Elite Wrestling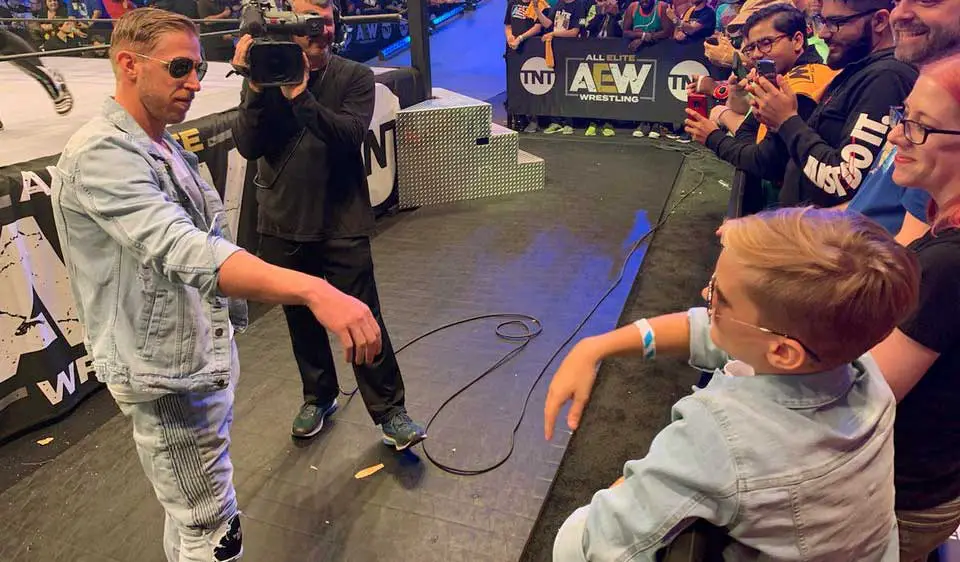 Despite all the detractors, the support from AEW fan base has always been there for Cassidy. It was due to this support that the popular website SB Nation labelled him as the most popular wrestler of AEW.
Both AEW and TNT happens to have firm faith in Orange Cassidy. AEW President Tony Khan sees him as a main event talent and has planned a slow push for him towards that goal.
TNT Network is also positive towards the character and believes AEW fan base will be firmly behind him. The network's faith in him is visible from the fact that Cassidy is the only wrestler on the AEW roster to receive his own separate commercial on the network. Joey Janela also revealed that the executives at TNT view Orange as an important part of the company and loves the dynamic he brings to the show.
25. ESPN: Wrestling's Male Breakout Star of 2020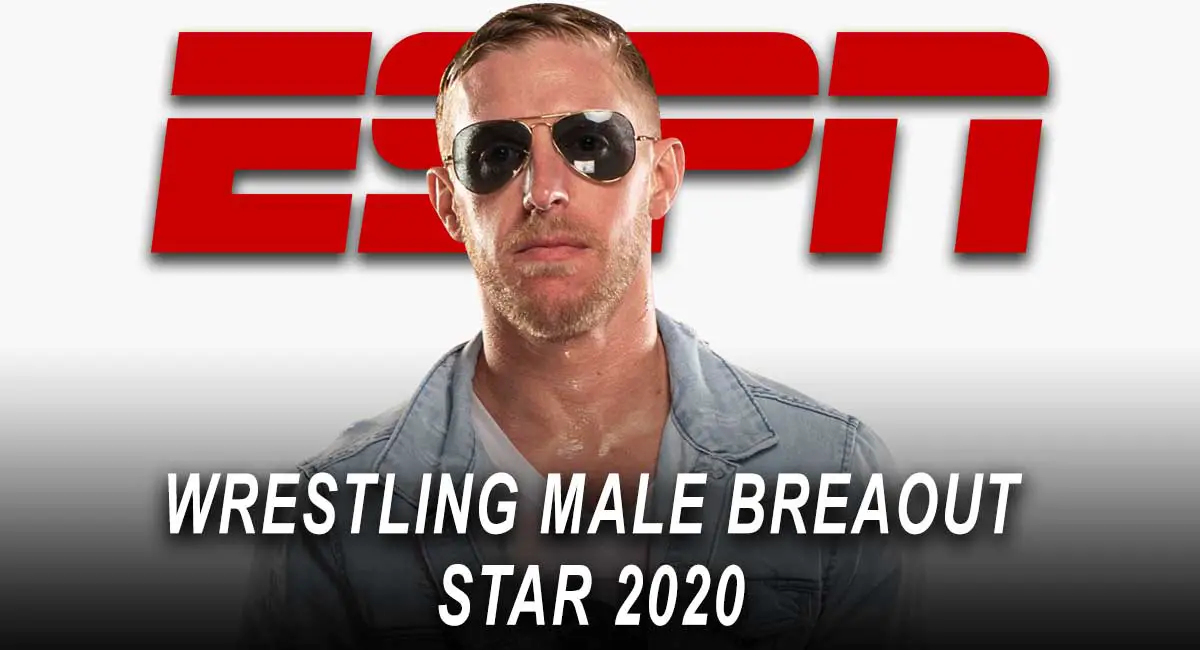 The year 2020 has brought some great things for Cassidy as AEW has embarked upon making him a main event star in the promotion. This has seen Cassidy winning a feud against Chris Jericho and going close to winning the AEW TNT Championship a couple of times.
ESPN acknowledged Cassidy's rise by naming his Wrestling's Breakout Star of 2020. ESPN commented,