Bobby Lashley Returns to WWE, To Face Omos at WrestleMania 38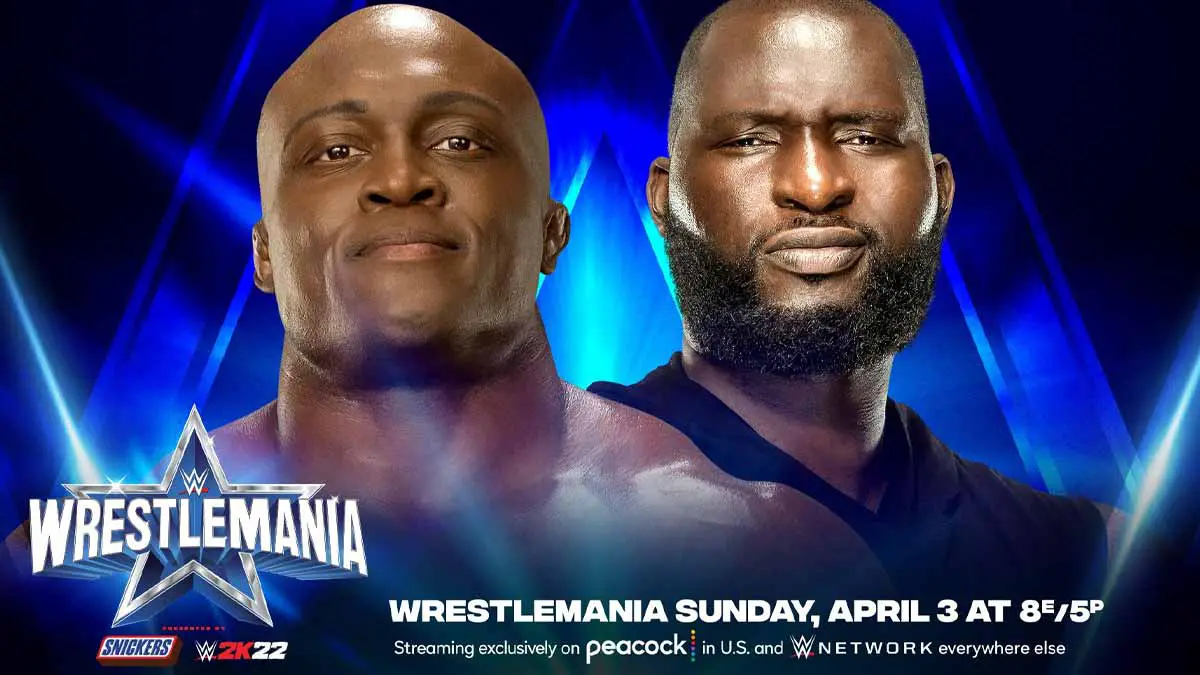 Omos vs Bobby Lashley match is added to WWE WrestleMania 38 card.
Bobby Lashley was out with an injury ever since the Elimination Chamber event last month. He lost the WWE Championship in the Elimination Chamber match after being removed from the match with a concussion(kayfabe). It was reportedly done to write him out due to an actual shoulder injury.
Omos has been searching for his WrestleMania opponent while streaming others at RAW for the last month. Week after week, he defeated the likes of T-Bar, Apollo Crews, Commander Azeez, Cedric Alexander and Shelton Benjamin in singles and handicapped matches to prove that he is the most dominant wrestler in WWE. However, nobody presented himself to face Omos at WrestleMania.
This week, Omos defeated Erik and Ivar in a handicapped match via count-out. This came after Omos hits a clothesline on Erik, who could not recover from the blow and fell at ringside, getting counted out of the match. In the post-match interview in the ring, Omos pointed out that he has been undefeated in singles matches and is not even knocked off his feet all this time.
Bobby Lashley then made his return to RAW and entered the ring. Lashley pointed towards the WrestleMania sign before the two men engaged in a brawl. Lashley was able to knock Omos off his feet with a running shoulder tackle after failing to do so in first two attempts. As Omos slipped to the ringside, he also pointed towards the WrestleMania sign.
WWE later confirmed the match between Omos and Bobby Lashley to take place at WrestleMania 38 Sunday on April 3, 2022. Keep tuned in for more news and updates from the show.