Omos(WWE) – Age, DOB, Nickname, Height, Weight, Relationships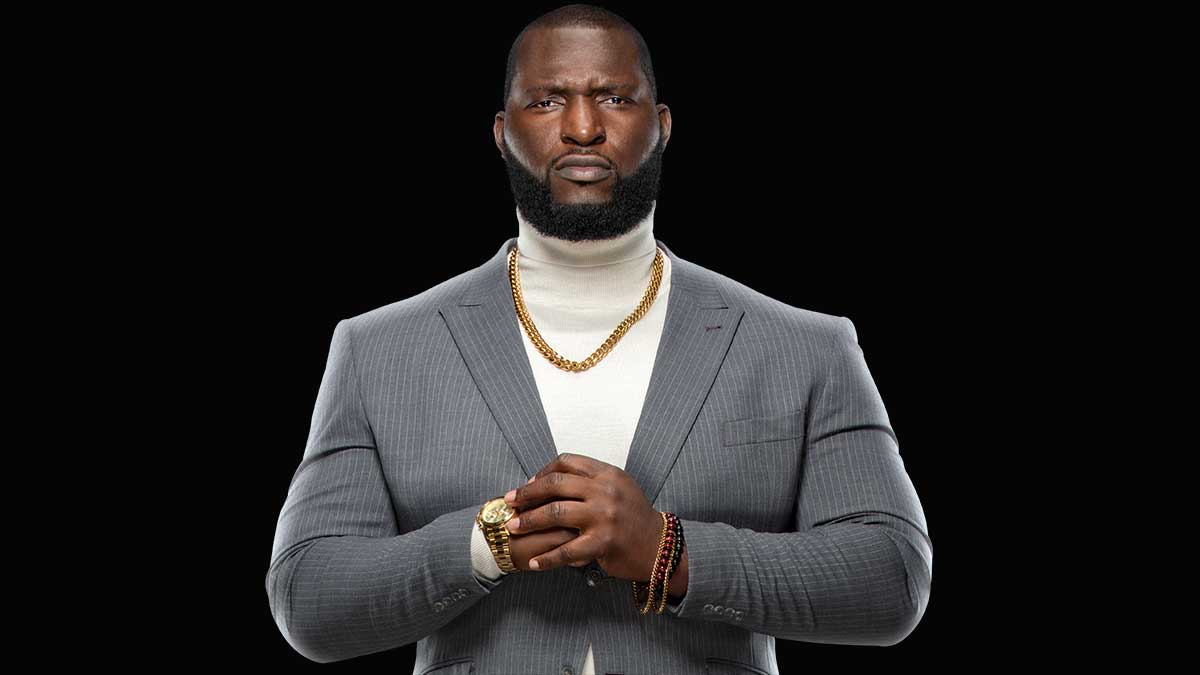 All the fans who regularly follow WWE are well aware of "The Giant" Omos. The Nigerian American wrestler started his main roster journey as AJ Styles' tag team partner. But, WWE is currently looking to set him up as a big singles star on the line of Andre the Giant and Big Show.
So, who is this WWE's new Giant? How tall is Omos in real? Get to know his weight, age and more personal details.
Age & Date of Birth
Omos was born on 16th May 1994 in Lagos, Nigeria and is currently 28 years of age. Real name Tolulope Omogbehin, he is a former basketball player in his school and university days. He shifted to professional wrestling when WWE signed him for their developmental program.
Height & Weight
Omos is 7ft 3 inch (221 cm) tall and weighs 410 lbs(186 kg). He is one of the tallest wrestlers in WWE and only Giant Gonzalez(8ft) and Andre the Giant(7ft 4 inch) are only two names bigger than him. Omos is currently the tallest wrestler in the WWE roster.
Nick Name
Omos has been given the nickname of "The Giant" or "The Nigerian Giant". When Omos appeared in a segment as a masked Ninja Warrior, he was called "Giant Ninja" by Akira Tozawa.
Omos's Girlfriend – Who is Omos in Relationship with?
Omos is currently dating Cheyenne Quailey who is from Queens, New York. Quailey herself is a basketball player and they might have met while Omos was pursuing the game as his career. The pair have been dating since 2012 and Omos opened up about their relationship on his Facebook handle. Going by their social media posts, they seem to be a very supportive pair.
Although they haven't posted about each other on their social media handles since the year 2018. However, that might have to do something with Omos coming under WWE's fold and limiting his social media exposure. They both haven't deleted their previous cute moments from their handles. Omos also didn't share anything about their breakup or another relationship. The way they both used to share about each other we can definitely say they are a loving couple.