NXT Takeover: New York 2019 Predictions
The simple storytelling along with undiluted wrestling action, NXT is providing the Wrestling fans with something that WWE main shows are missing out on in their pursuit of becoming more of a TV show rather than a Wrestling Show. This has lead to NXT making a special place in the hardcore wrestling fans so much so that there are many who are looking forward towards next weekend for NXT Takeover: New York more than WrestleMania itself. In one more area where Takeover has proven to be better than WrestleMania is its sleek match card. And today we are here to look through the five matches of the event and predict the winners.
The Velveteen Dream(c) vs Matt Riddle – NXT North American Championship
After being the filler element for almost one year, Velveteen got a big push with the win at the first World's Collide tournament. In order to continue his push, even Johnny Gargano's North American Championship run was cut short. On the other hand, Matt Riddle is undefeated in NXT in the singles match till now. So at least one of them will receive a setback here. My guess is that they are the next Ciampa-Gargano of NXT and this one will be one of the many matches that we are going to see between them.
Prediction- Velveteen Dream to retain the title and we will get the rematch at the next Takeover events.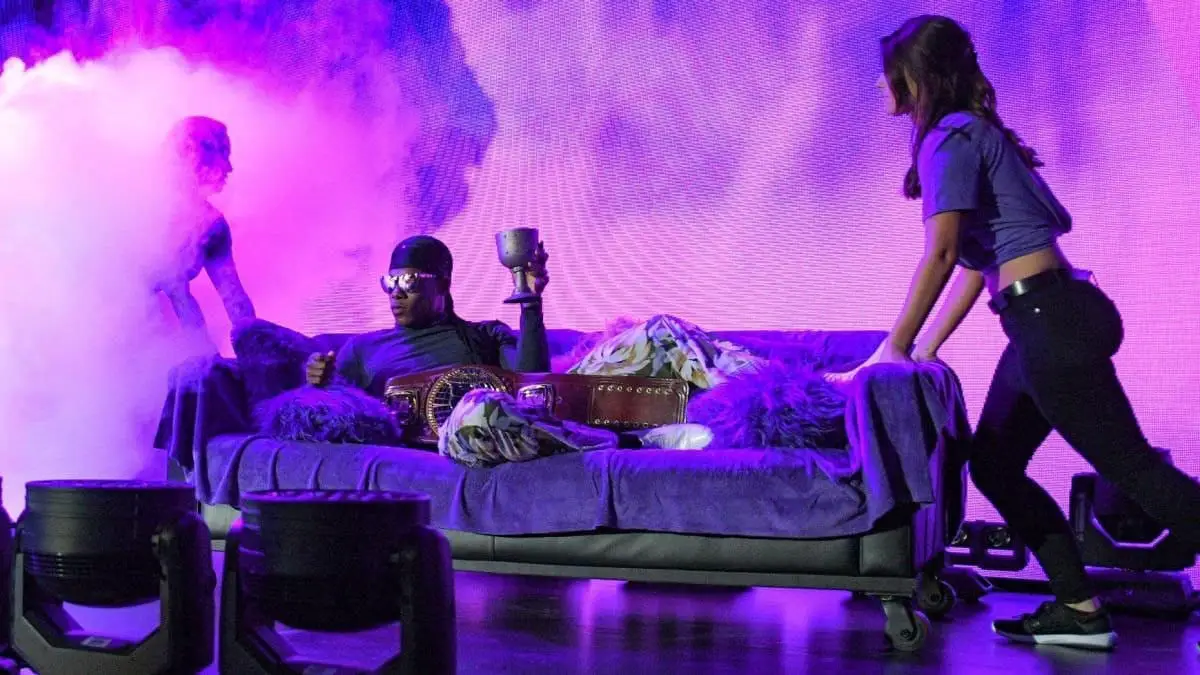 Pete Dunne(c) vs Walter – NXT UK Championship
Pete Dunne is the longest reigning champion in this century in WWE and Walter looks good to end his reign. But it does not feel like happening just yet. Dunne will add some days to his title reign before dropping it to Walter itself. Also, Dunne might be one of the contenders to debut in the main roster by year end.
Prediction- Pete Dunne to retain the title.
Shayna Baszler(c) vs Kairi Sane vs Io Shirai vs Bianca Beliar – NXT Women's Championship, Fatal 4-Way Match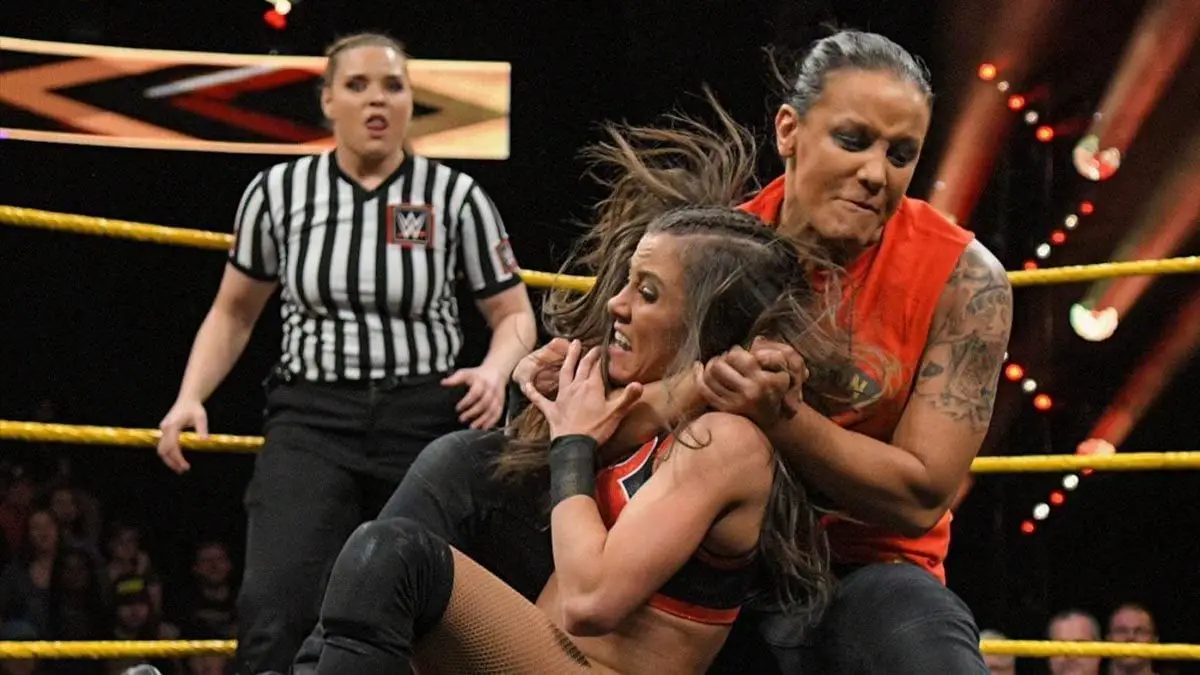 Shayna Baszler will be completing one year in his championship reign when he will face the other three challengers. Currently, she is at odds against the whole Women's Locker room with her continuous attacks during the women's matches. If she is to drop the title, who among the other three is suitable for the championship for now. Bianca Beliar is an exciting prospect but it seems too early for her to become the champion. Kairi Sane has already been the champion previously and the possibility to put the title on her again looks bleak. Io Shirai is completing 8 months in NXT but looks ready for a push.
Prediction- Jessamyn Duke and Marina Safir will interrupt but Io Shirai to win the title.
The War Raiders(c) vs Aleister Black and Ricochet – NXT Tag Team Championship
This one is probably the most straight forward match to guess of them all. The War Raiders would be defending their title only for the first time since winning at it at Takeover: Pheonix. And in regards to how they are being booked since then, it will look very unceremonious to strip them of the title. On the other hand, Ricochet and Black look set to become a permanent member of the main roster. Hence, no title run for them. I was not even thinking of them to win the Dusty Rhodes Classics Tournament but maybe Tomasso Ciampa's injury left the card without much desired star power and these two were needed to be drafted back for the event.
Prediction- The War Raiders to retain the title.
Johnny Gargano vs Adam Cole – Vacant NXT Championship, 2 Out of 3 Falls Match
Gargano and Ciampa, the teammates turned arch rivals, were probably destined to close out the chapter at New York. But another major injury to Ciampa might have rekindled their feud which, in all probability, might resume in the main roster now. Adam Cole, on the other hand, is bumped up from the possible triple threat match for the North American Championship to the NXT Championship. Gargano would have won the championship against Ciampa itself and I do not see any reason for him to not win against Cole. He needs to win the NXT title before moving on to the main roster.
Prediction- Johnny Gargano to become the new NXT Champion. Cole will get the first pinfall and Gargano will take the next two.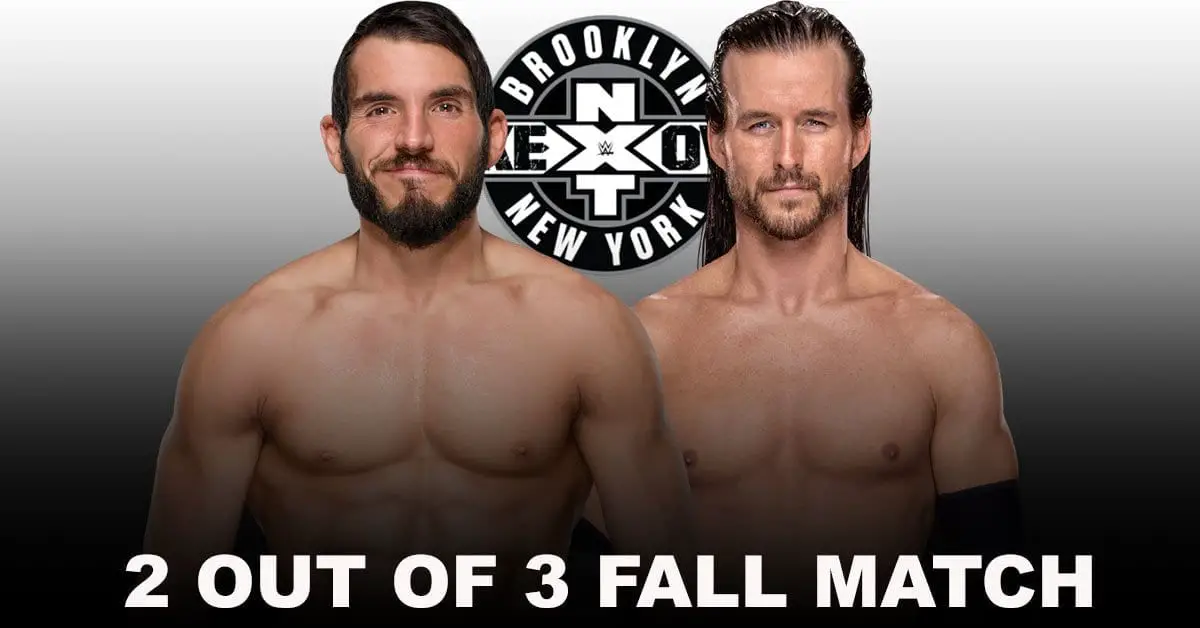 NXT Takeover: New York (Brooklyn V) will take place at Barclays Center in Brooklyn, New York on 5 April, Friday. You can catch the live updates here at itnwwe.com.