New Fiend Themed Universal Title Belt Up For Pre-Sale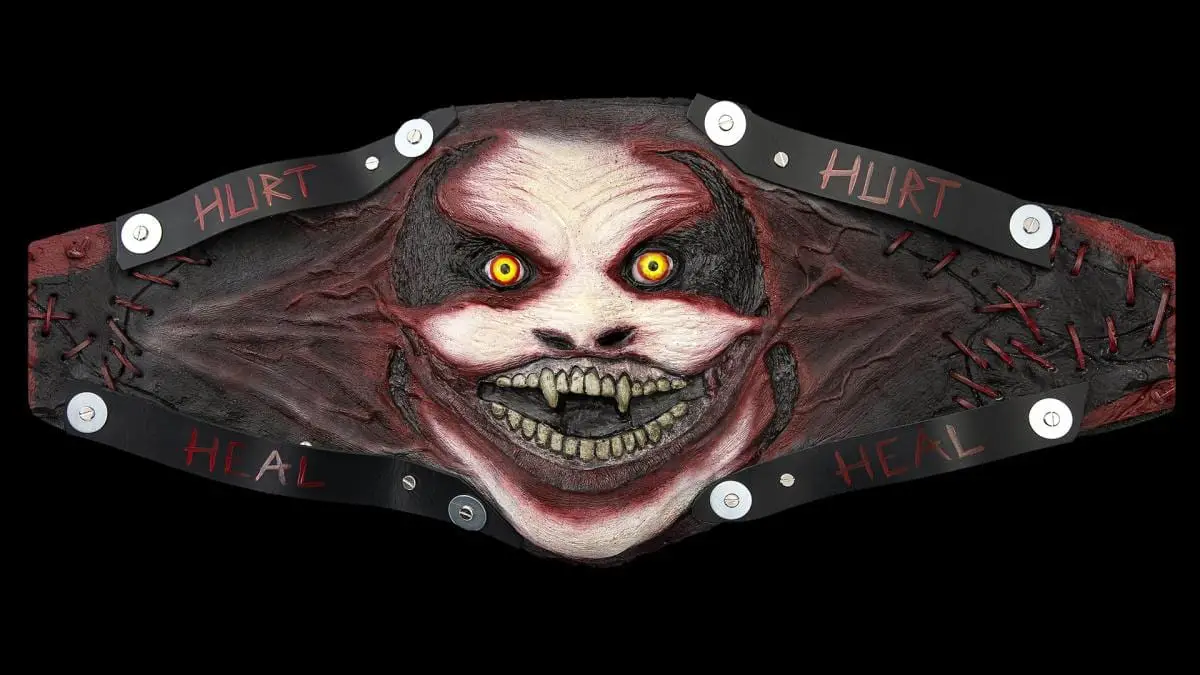 Bray Wyatt revealed a new Universal Championship Title belt with a theme of The Fiend on SmackDown which will go on sale later today.
The new title belt features the Fiend's face covering the front of the belt. It also has "HURT" and "HEAL" written on the top and bottom corners. The new Fiend-style custom handcrafted title belt was produced by Tom Savini Studios, which has worked on most of The Fiend's creative items, and the Firefly segments.
The title belt is produced at a limited run for WWE Shop. A limited quantity will be available for pre-order beginning later today. Each title will be handcrafted at Tom Savini Studios and will be individually numbered. There's no word yet on prices.
This is the second version of the WWE Universal Championship to be revealed in the last 15 days. Two weeks back, Bray Wyatt also revealed a Blue Colored WWE Universal Championship Belt. For now, it is unclear whether the Fiend will carry the new title to his matches or not. At last night's SmackDown featured three Firefly Fun House segments and both titles were used in them.
This new title belt is just another addition in the series of merchandise on the Fiend's theme. Previously, WWE has introduced special boxes, figurines and other merchandise on the Fiend's theme. With the Fiend character being as hot as he is right now, we can obviously expect more merchandise to be introduced in the near future.