Vince McMahon To Induct UnderTaker to WWE Hall Of Fame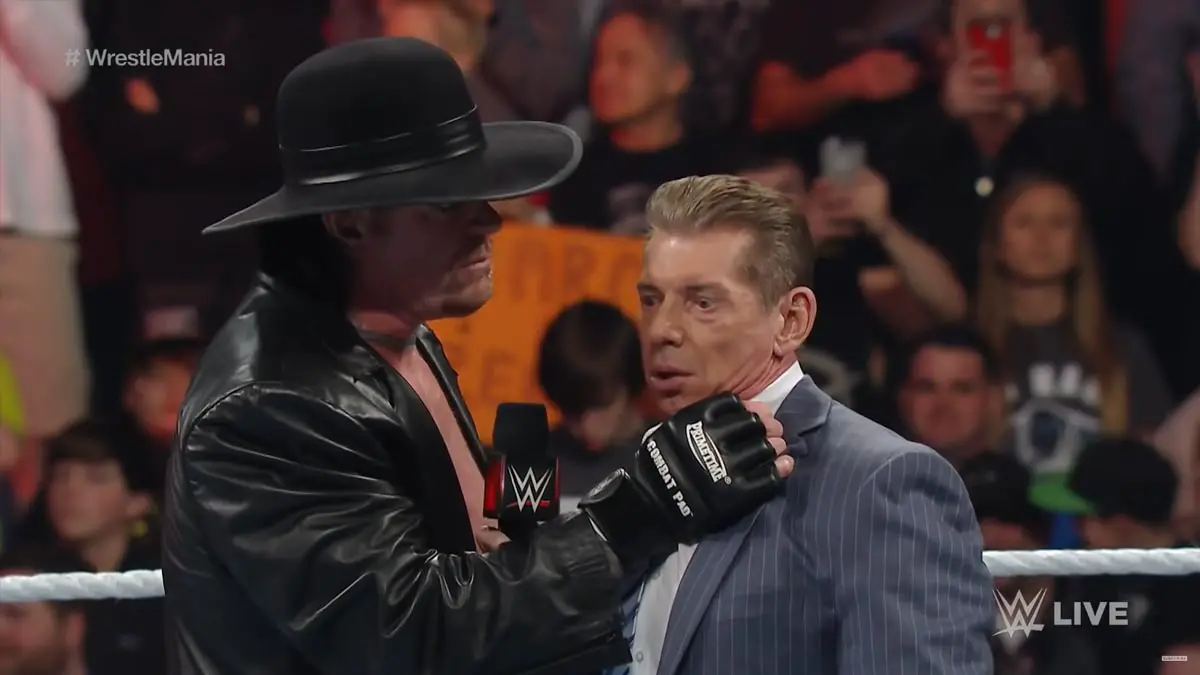 Vince McMahon will induct the Undertaker in the WWE Hall of Fame.
WWE announced last month that The Undertaker will be inducted to the WWE Hall of Fame Class of 2022. He is the only name announced for this year's Induction Ceremony so far.
WWE President Vince McMahon appeared on The Pat McAfee Show and revealed that he will be the one to induct the Deadman into Hall of Fame. This is only the second time that Mr McMahon will be inducting someone into the Hall of Fame. He inducted Stone Cold Steve Austin before this in 2009.
Mr McMahon also said it will be one of the most difficult things he has ever done. Pat McAfee joked about McMahon getting a bit of choked up on talking about it. McMahon replied that it is because he loves the guy, and it will hard to talk about Undertaker because he knows him so well, the man behind the character, and is close with him.
The Undertaker wrapped up his in-ring career at WrestleMania 36 in a cinematic match against AJ Styles. With this year's ceremony taking place in Taker's home state Texas, WWE has decided to induct him into the Hall of Fame.
The Undertaker has reacted to the news with a tweet saying that he could not think of anyone better to put him in the Hall of Fame than Vince McMahon.
Keep tuned in for more news and updates from WWE.