Logan Paul Defeats Miz with Skull Crushing Finale at SummerSlam 2022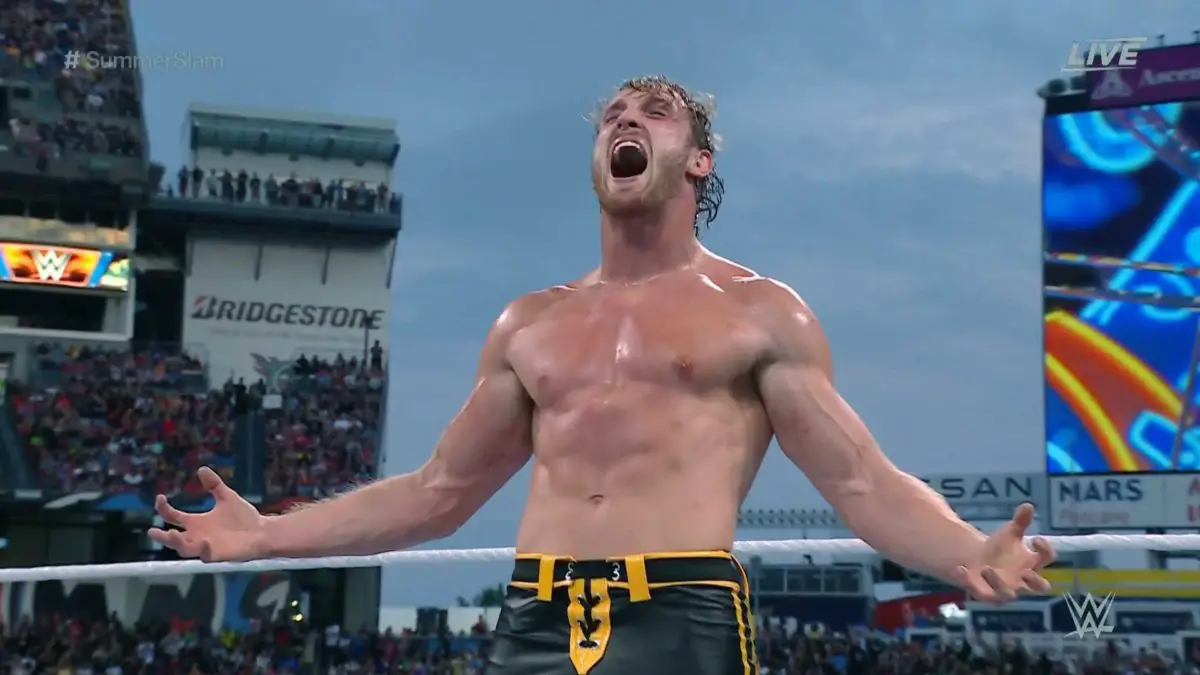 Logan Paul just gave The Miz a taste of his own medicine as he defeated the latter using his own finishing move at WWE SummerSlam 2022. 
Logan Paul puts up an impressive performance once again as he executed moves like Figure-four lock, phenomenal forearm, and Miz's own finisher. However, the highlight of the match was the beautiful frog splash he delivered from the top rope to the announce table. 
Ciampa and Maryse managed to save on several occasions. Once, the referee almost caught Ciampa interfering and told him to go backstage. 
However, Ciampa refused and sat at the ringside using a chair. Soon, AJ Styles' entrance music hits, and he attacks Ciampa from the crowd and takes him away from the ringside. 
Logan Paul & Miz beat the count-out and entered the ring. Paul tried to cover the Miz but Maryse distracted the referee. The Miz got the knuckle but Logan Paul countered his punch. 
The Miz stopped himself as he was about to hit Maryse, but before he could turn, he was caught by Logan Paul who hit him with the Skull Crushing Finale to get the pinfall.