What is the Lars Sullivan Bodybuilding.com Controversy?
Compilation of controversy regarding comments from Lars Sullivan on bodybuilding.com message board.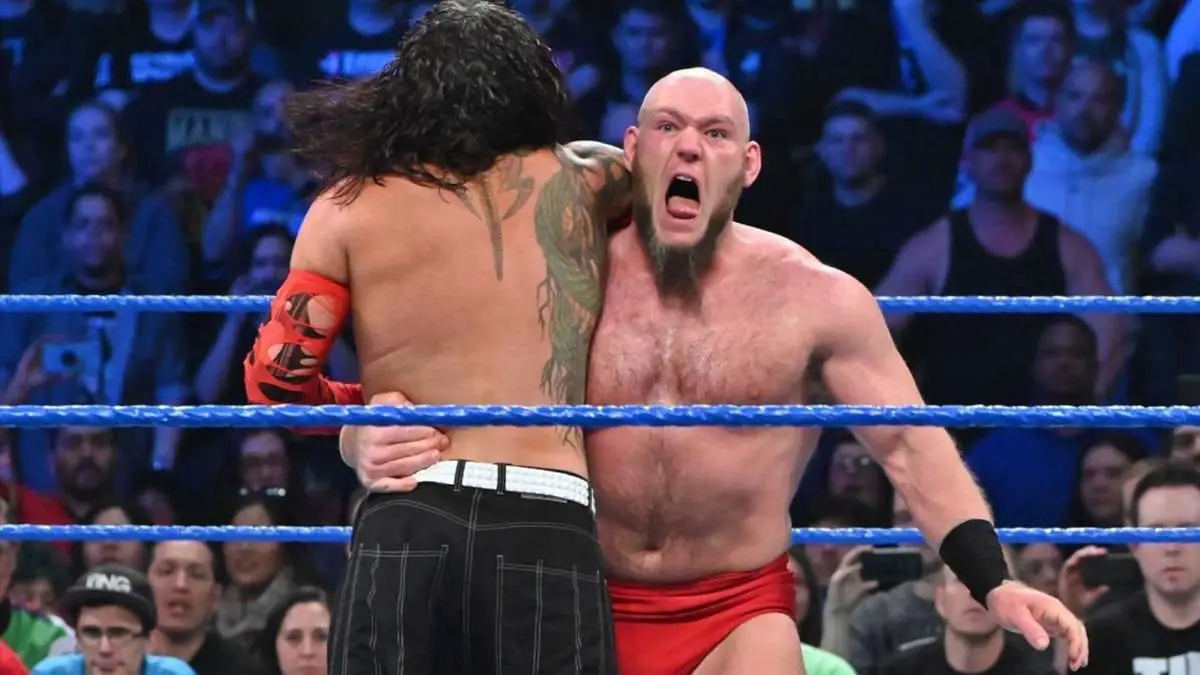 What is the controversy around Lars Sullivan?
Just when he was about to be called up to the main roster back in November, Lars Sullivan's past came to haunt him when a slew of racist, sexist, homophobic and otherwise offensive posts on bodybuilding.com forum were listed and exposed by a Reddit user. The comments were made by two different IDs with usernames 'Disenfranchised' and 'ElPerfecto' between the period of 2007 to 2013. We are listing some of them down here but you can find more at this link: https://www.reddit.com/r/SquaredCircle/comments/blxwyg/a_comprehensive_list_of_links_and_screenshots/
What did he say back then?
There is a grey area when it comes to the definition of rape.
What is it with Vince hiring all these ex-criminals, MVP, Ron Killings etc?
They(Muslims) should be demonized for their religion. They are violent and have a violent agenda against America.
Some blacks want to take advantage of their great grandparents misfortunes, and they want a piece of the pity pie. Instead of taking some personal responsibility, they choose to attack the white man and say we must take care of them financially.
Black Panther Party. These guys are the epitome of racist clowns.
When immigrants (particularly of the illegal persuasion coming from our neighbors down south) hear that we are "land of the free", to them that means they get free stuff.
There is a clear political divide among the races. The democrats essentially bribing minorities for votes is the root cause of this problem.
Not be racist, but it seems like white people are more willing to take responsibility of their own lives than blacks and Hispanics, who are all for government hand outs.
On Jeff Hardy: He's a drugged up junkie. He's a spot monkey with no real wrestling ability. He sucks on the mic. The reason he's popular is because little kids and ugly female wrestling fans (marks) cheer for him because he dresses like them."
What happened next?
This controversy came to light back in November but died down after some time. The issue reingnited once WWE superstar Big E tweeted about it last week. He expressed that while people are aware of it, Sullivan himself has to "bear the albatross" of being a bigot & working in a company that is now filled with minorities.
WWE has also come under fire for not dealing with the incident. At first, various reports came out that WWE is just waiting for the issue to die down on its own and will not take any steps regarding the matter. Sullivan's program continued with WWE as it is. At the time, Bryan Alvarez, on Wrestling Observer Live, explained the situation:
As sponsors got wind of the issue and some pressure came towards WWE, the damage control started. Some reports started coming out that Sullivan has apologized to many people in the locker room including Kofi Kingston. Titus O' Niel also tweeted that Sullivan has apologised to many WWE superstars regarding his remarks and also asked for guidance going forward.
WWE issued Fine!
WWE has issued a statement that a fine of $100000 dollars is imposed on Sullivan for the incident. He is also being asked to join sensitivity training. WWE issued the following statement to me via email:
Tthe following statement was also released on behalf of Sullivan(Dylan Miley):
Although the actions came way before Sullivan's WWE career started, WWE needed to show something to please the sponsors. The fine that was imposed can be considered pretty hefty as it might just be equal to what Sullivan makes in the whole year.