Kurt Angle to announce his WrestleMania opponent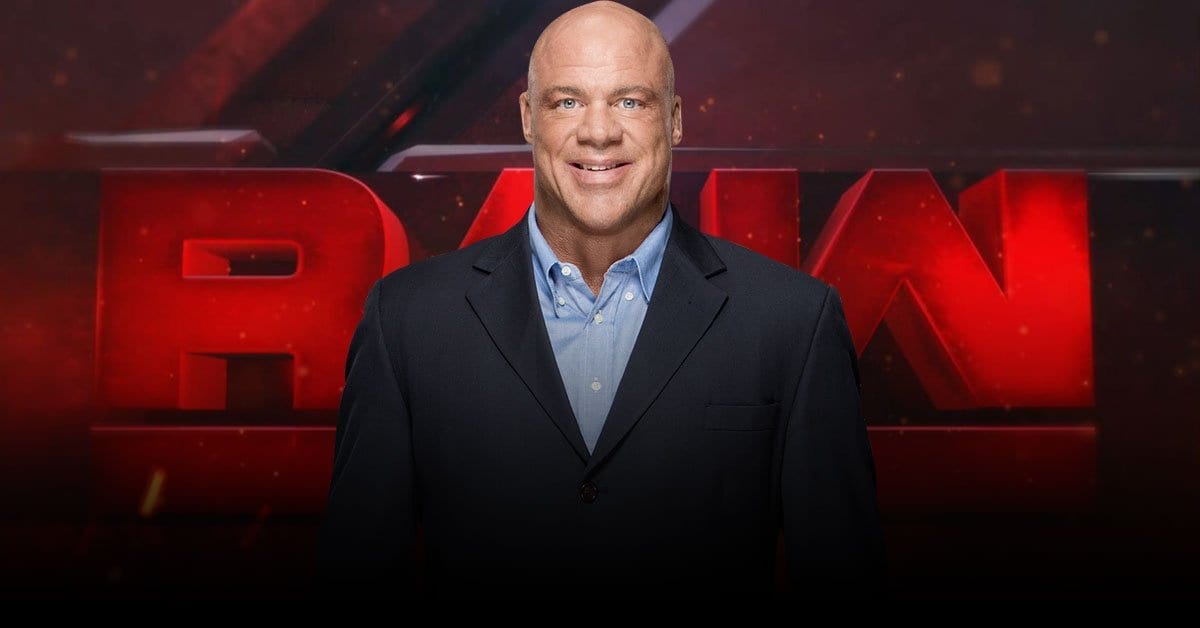 Ever since the turn of the year, the rumors were circling that Kurt Angle will bring down the curtain on his Wrestling career at this year's WrestleMania. Although he tried to announce the retirement a few weeks back, he finally announced the retirement this week at RAW in his hometown in Pittsburg but he left out the details of his opponents for the showpiece event. Next week, he will reveal the superstar who will do the honor of retiring him.
There are many names that are been floated for the said match against Kurt Angle. Last week in a backstage interview, Kurt mentioned many names who are being considered like John Cena, Samoa Joe, Baron Corbin, Drew McIntyre, Bobby Lashley while in the poster released by WWE, Shelton Benjamin is also added. But out of those names, Bobby Lashley and Samoa Joe are probably going to defend their titles at the show. McIntyre seems too embroiled with Shield. Shelton Benjamin is neither a current regular nor a legendary star. So, this leaves us with Baron Corbin and big match John Cena.
Cena debut match in WWE was against Kurt Angle and if Cena retires him at WrestleMania, it would be a perfect analogy. Cena is currently shooting for his next film which makes it unlikely for him to appear at any show in WWE until 2nd April episode of SmackDown. And this might have been a problem for the build-up of any of the other potential matches for Cena. But for this one, even if Angle comes out on Monday and simply announce that Cena has agreed to wrestle him for one last time, it would simply be ok. But regular references of Cena in SmackDown promos is indicating that he will be a part of United States title match.
Baron Corbin is the only person with whom Kurt Angle has a kind of rivalry in recent times. He was the one who replaced Angle as the RAW general manager. Angle came back later to eliminate Corbin from the Battle Royal for World Cup Tournament. Both of them have interfered in each other's matches and promos. So, Baron facing Angle at WrestleMania will make sense. And if Corbin would be able to work out a good match with Angle, it will only enhance his reputation.
We will get our answers when Angle announce it on Monday. Until then, the discussions can go on.