Kofi Dismiss Big E turning heel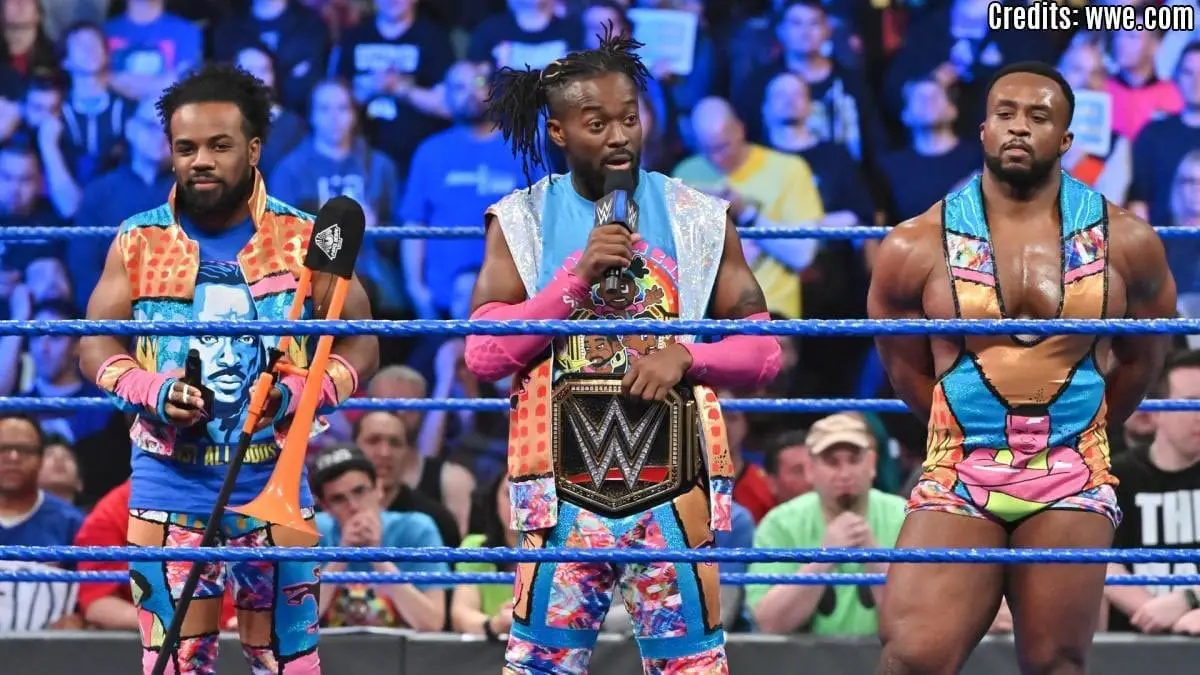 WWE Champion Kofi Kingston has made it clear that the New Day is not gonna turn on each other in future.
After winning the WWE Championship from Daniel Bryan at WrestleMania last week, Kofi's celebrations have continued till Tuesday on SmackDown where his New Day brothers threw him a party. The fans, however, have started discussing the future storylines for him which include either of Xavier Woods or Big E, mainly Big E, turning heel on him. With Big E getting injured and expected to miss about 6 to 8 weeks away from the action, these talks only gathered steam further. But when Kofi talked to TMZ sports, he dismissed those talk completely.
"I don't understand that man. I don't understand why people say that. We've said it since the beginning of time. The philosophy of the New Day has always been to lift your brother up so that is the goal. I think the stereotypical path to take, you see all these factions and when somebody has success, one of them goes off and does something on their own or someone wants success, one of them goes and does something on their own. That's very typical."
He also said that if that was to happen, the storyline would be a generic one and will be very unlike the New Day.
"Anything about New Day, if anyone has seen New Day on TV or whatever, everything that we do is atypical. We come out, we skip, clap, I twerk, I wear unicorn horns, we wear pink and blue, we go out there, we throw pancakes out, we like ice cream and we have Booty-O's. Everything that we do, it's not your typical story so for us to break up, that would be like doing the opposite of New Day and doing the standard and from that aspect alone, it just won't happen so, everything we do, we do together. Like you saw in our vignettes, we talked about together."
You can catch the full video below.