Katie Vick: One of The Worst Storylines in WWE!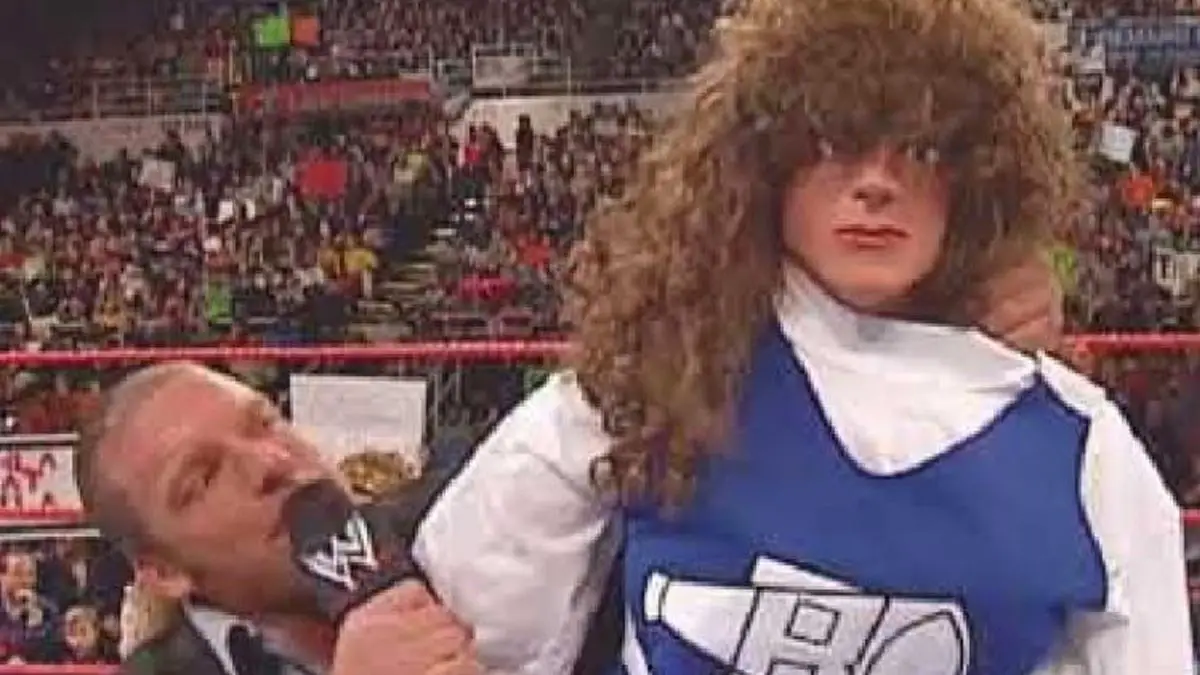 Back in 2002, WWE had one of its worst storylines ever that the company might to delete from their history.
Beginning on 7 October 2002, this storyline, in a feud between Kane and Triple H, was all about a woman named Katie Vick. The problem, in this case, was that Katie Vick was represented by a doll.
On 7 October's RAW episode, Triple took out Hurricane backstage and forced Kane to defend the tag team titles alone. Kane won that match but Triple H came out again later and asked Kane if the name Katie Vick rings any bell for him.
Kane revealed that Katie Vick was his friend and she was the only person who cared for him. However, she died in a car accident when Kane was driving her home.
Next week, Triple H showed video footage of someone wearing Kane's mask at the funeral of Katie. It was actually Triple H himself who went on the grope Katie's body inside the casket and even pretended that he had sex with the dead body.
Later that night, Triple H and Kane came face to face in a tag team match. An enraged Kane beat-up Triple H in a brutal manner.
WWE received a lot of complaints from the fans about the necrophilia nature of the storyline. Eventually, WWE decided to drop it and the final segment of this storyline took place on October 28, when Kane and Triple faced each other in a casket match.
Shawn Michael was hiding in the casket and helped Kane to win that match. This marked the end of Katie Vick storyline and the beginning of a feud between Triple H and Shawn Michaels.
Do you remember any other storylines which was more controversial or even worse than this Katie Vick storyline? Please tell us in the comments.