Kane Wins 24/7 Title on RAW Return, Gets Attacked by Fiend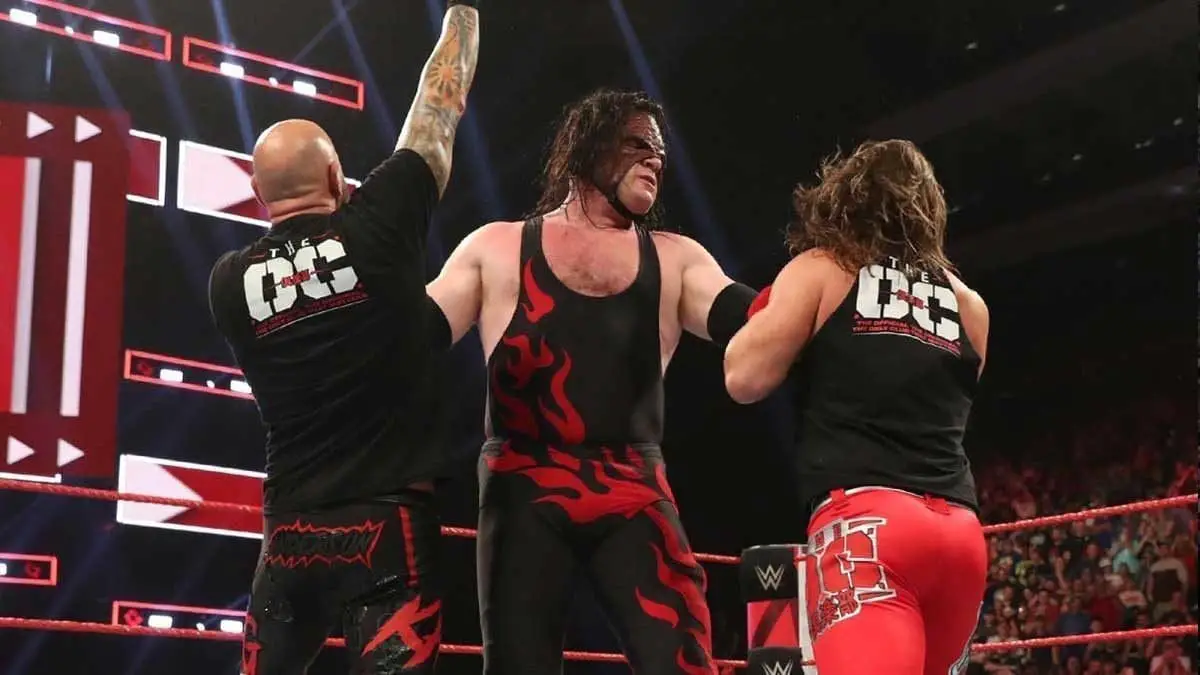 WWE Legend Kane returned to RAW this week for an eventful night which saw him winning the 24/7 Championship and an encounter with the Fiend Bray Wyatt.
The Big Red Machine, or the Mayor of Knox County Glenn Jacob, met WWE 24/7 Champion R-Truth and Carmella at the Women's Basketball Hall of Fame and offered them a special tour of his city in his Limousine. In a later segment, Kane took Truth to the Vols stadium and introduced him to a police officer. The officer, who was actually a WWE referee. Truth realized and tried to run away but runs into a goal post. This made the work easy for Kane who pinned Truth easily to become the 24/7 Champion.
Kane, in his Limousine, headed towards the arena where RAW was hosted this week but it also had R-Truth clinging to its top. As it came to the halt, Truth rolled up Kane and won the title back from him. Kane tried to chokeslam Truth but Truth managed to convince him that 24/7 title is actually too much work and "the President" would not want that distraction.
HE'S STILL GOT IT!

Congratulations to NEW #247Champion, Mayor Glenn Jacobs!!! #RAW #247Title @RonKillings pic.twitter.com/vMhDfTOMOg

— WWE (@WWE) September 17, 2019
Surprisingly, the night did not end for Kane there. When the OC, Roode, and Ziggler started beating down Seth Rollins, the Masked Kane entered to make the save. He went on to hit his signature uppercuts and chokeslams and forced the heels to run away. But then, as he was about to get onto the pyro, lights disappeared and the Fiend made an appearance behind him and choked him out with the Mandible Claw.
Yeah…

A LOT has changed since you were last here, @KaneWWE. #RAW pic.twitter.com/9FIAHpIWTL

— WWE Universe (@WWEUniverse) September 17, 2019
Kane started his wrestling career in 1992 and joined WWE(then WWE) in 1995. He went on to have 20+ years run with WWE and he became a Grand Slam Champion with the promotion. After being a regular member of the roster till 2015, Kane started making only sporadic appearances since then. In August 2018, he won the general election to become the Mayor of Knox County, a position he is currently holding.