Warrior Wrestling Announces Return of Frank The Clown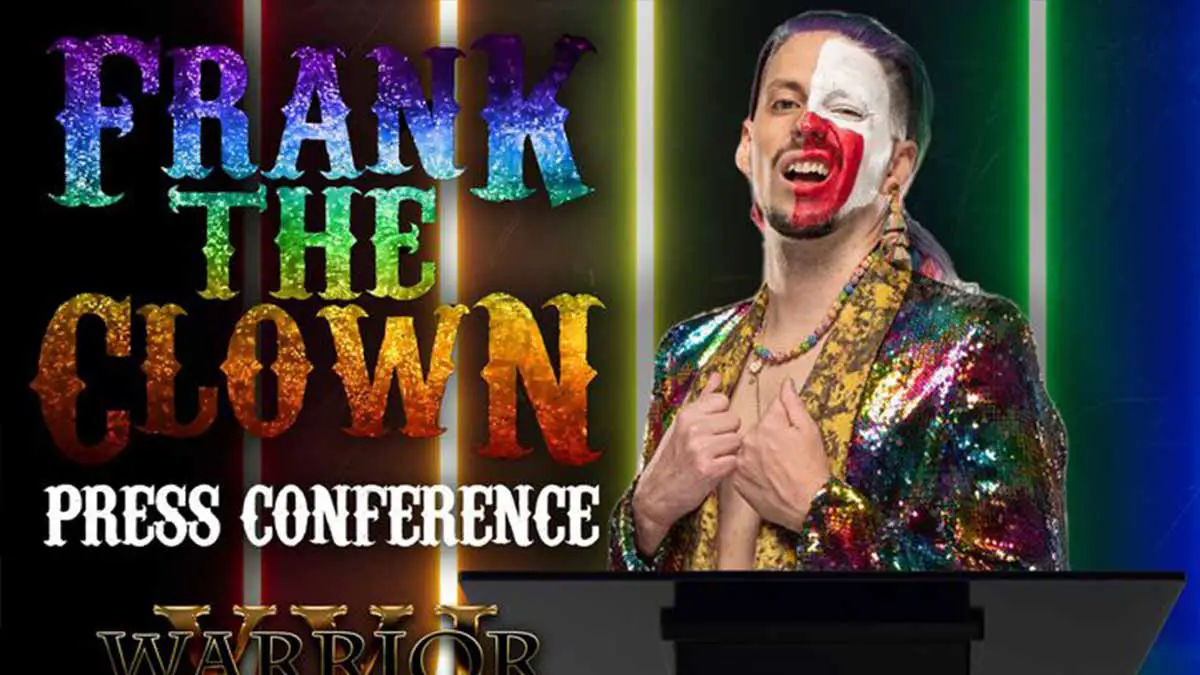 Warrior Wrestling announced via press release today that "Frank the Clown" at Warrior Wrestling 21 event on April 23, 2022.
Frank The Clown has been absent from the past 3 Warrior shows. He will return from his break where he has been "celebrating the SuperBowl Champion LA Rams and hanging out with his girlfriend Noelle Foley in Florida."
Warrior Wrestling 21 event will take place in South Bend, Indiana, and will feature the likes of Will Ospreay, Blake Christian, Thunder Rosa, Athena and more wrestlers. Mr. Warrior Wrestling, Frank will host a press conference at the event and called out wrestling media to join him for this "historic" occasion.
Will Ospreay defends Warrior Wrestling Championship against Blake Christian. This will be the first time that Ospreay and Christian will face off in a singles match. Ospreay defeated Christian and Trey Miguel in a triple threat in December to win this title.
Thunder Rosa will relinquish her Warrior Wrestling Women's Championship. A new champion will be crowned in a triple-threat match featuring Athena, Skye Blue and Shazza McKenzie.
Keep tuned in for more news and updates from pro-wrestling world.