Rey Fenix Faced Injury Scare at Big Time Wrestling Before All Out
Rey Fenix faced an injury scare on Friday night at Big Time Wrestling show.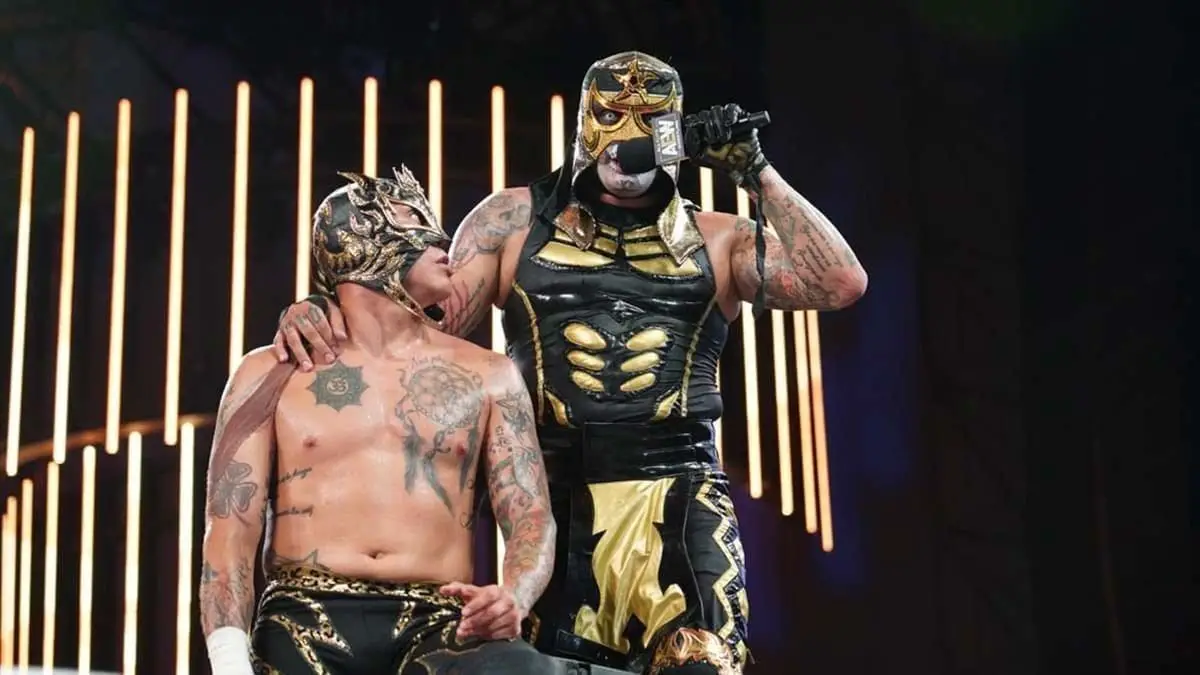 As per various reports, Rey Fenix went down with a leg injury at Big Time Wrestling event in Pawtucket, Rhode Island on Friday night. He was teaming up with Pentagon Jr. against Juventud Guerrera and Teddy Hart. During the match, Fenix superkicked Hart and picked up Guerrera. But soon collapsed on the mat, grabbing his leg. The match was quickly finished up by Pentagon getting pinned after Fenix was taken to the back.
Fenix was reportedly walking weakly around after the match but was hoping that it was just a sprain. There was some concern about his status for the upcoming tag match at next weekend's AEW All Out. However, Fenix was back in action for Big Time Wrestling again on Saturday. This should mean he will be good to go against the Young Bucks at AEW All Out 2019. The teams will face-off in a ladder match with Lucha Bros's AAA Tag Team Titles on the line once again.
AEW would be relieved that the Fenix's injury was not much serious. Otherwise, this would have been the second major injury to one of their stars. Earlier this week, Jon Moxley had to be removed from his match against Kenny Omega at All Out due to a serious case of MRSA(staph) infection. He is being replaced in the match by PAC.
This is the second time this year that Fenix has faced an injury scare. Fenix also got injured during AAW Tag Team Championship match in Austin, Texas back in February this year. He was taken to hospital as a precaution and it did not become a serious case.