Rowan Caught Red Handed at Roman Reign's Accident Site
Erick Rowan has been caught redhanded pushing the production crates on Roman Reigns and leaving the accident site in disguise.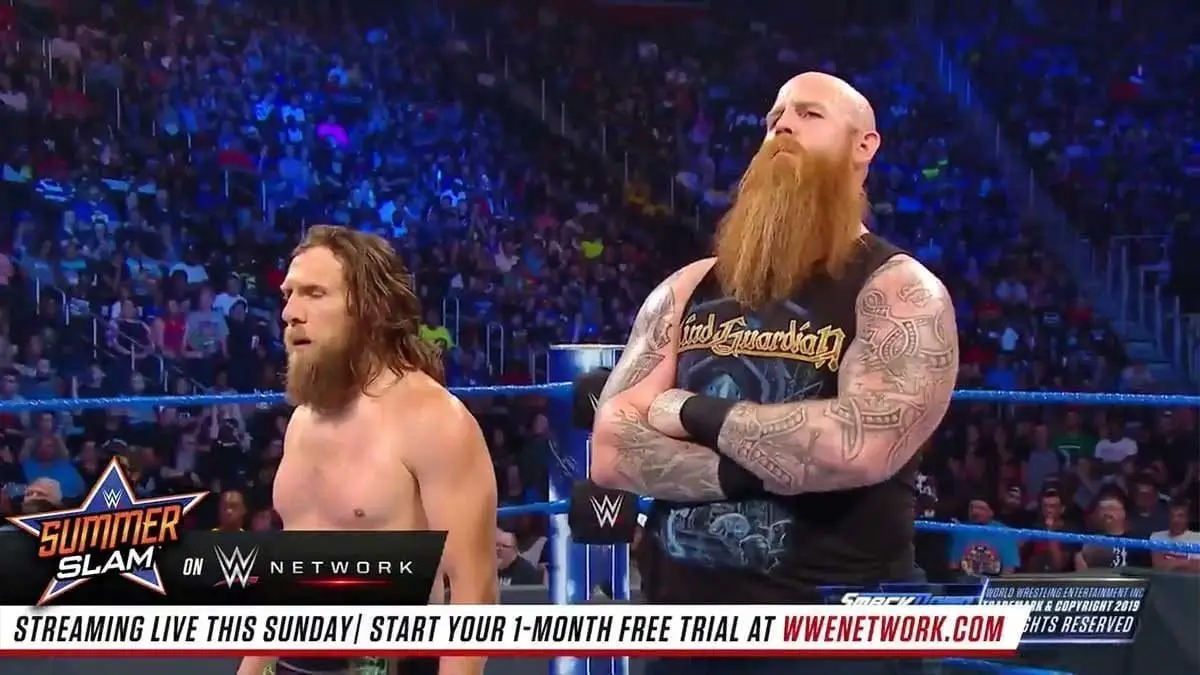 The story around the Roman Reigns' attacker has been going on for about a month now. First Buddy Murphy said that he saw Rowan leaving the accident site. But he later changed his statement when intimidated by Daniel Bryan and Rowan. Last week, Bryan revealed a man, looking identical as Rowan, as the mystery attacker but nobody was buying that.
WWE added in their SmackDown preview for this week that Daniel Bryan is asking for Roman Reigns to apologize to him and Rowan for accusing them of the attacks since now they have revealed the actual attacker and cleared their names. As Roman Reigns entered the ring in the closing segment of this week's SmackDown, Bryan and Rowan appeared on the screen and demanded Roman to apologize to them.
Instead, Roman Reigns played a video where Rowan can be clearly seen pushing the production crates on Roman at the scene of the first accident. The video zoomed on Rowan as he attempted to leave the scene unnoticed in a hoodie. After watching the footage, Daniel Bryan started yelling and slapping Rowan and claimed that he has nothing to do with it. He reached the ring to address Reigns but got hit by a spear from him.
The storyline is expected to continue with Roman Reigns and Daniel Bryan facing off at Clash of Champions 2019.