Daniel Bryan To Reveal Roman Reigns' Real Attacker Next Week
Daniel Bryan has announced that he has found the real person who attacked Roman Reigns and he will reveal the name next week on SmackDown.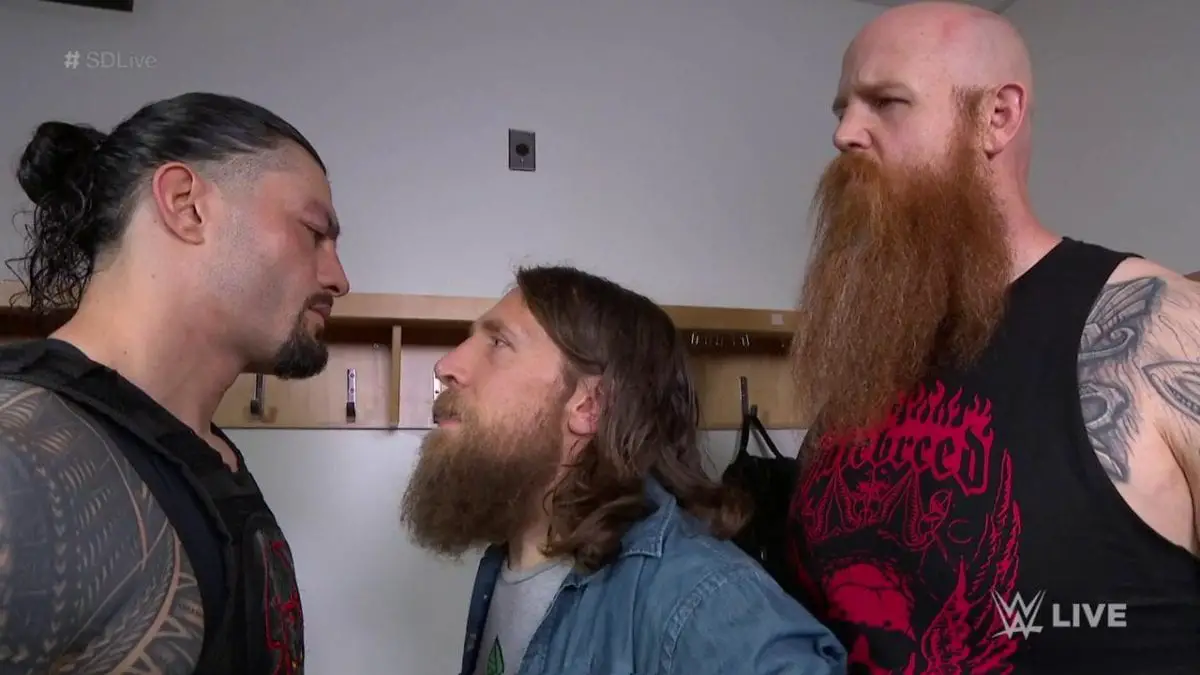 Daniel Byran attempted to clear his and Rowan's name from the recent accidents/incidents involving Roman Reigns this week's SmackDown. First, he came out on the stage and cut a promo saying that Buddy Murphy has been lying when he said that Rowan was the one behind the attacks. He also ridiculed fans to believe in a lie.
Roman Reigns faced Buddy Murphy in a match at SmackDown this week. The fans has been going gaga over the match, with some even calling it the match of the year on SmackDown. After a strong performance from Murphy, Roman was once again 'overcome the odds' and won the match.
However, Buddy Murphy's night was far from over as Bryan and Rowan went to confront him in the locker room. After some convincing, verbally and physically, Buddy Murphy changed his statement from last week and told that Rowan was not behind the attack two weeks earlier.
Next, as Roman Reigns went searching for Bryan, he found him in the locker room where Bryan asked him to apologize to Rowan since Murphy has accepted that he is not the attacker. As the tension started building up, Daniel Bryan told Roman Reigns that he knows the identity of his true attacker. But he won't tell him right away and we have wait for it until next week.