Rowan Revealed as Roman Reigns' Mystery Attacker
Daniel Bryan's sidekick Rowan is revealed as the mystery attacker who has attacked Roman Reigns last week at SmackDown and possibly on RAW this week.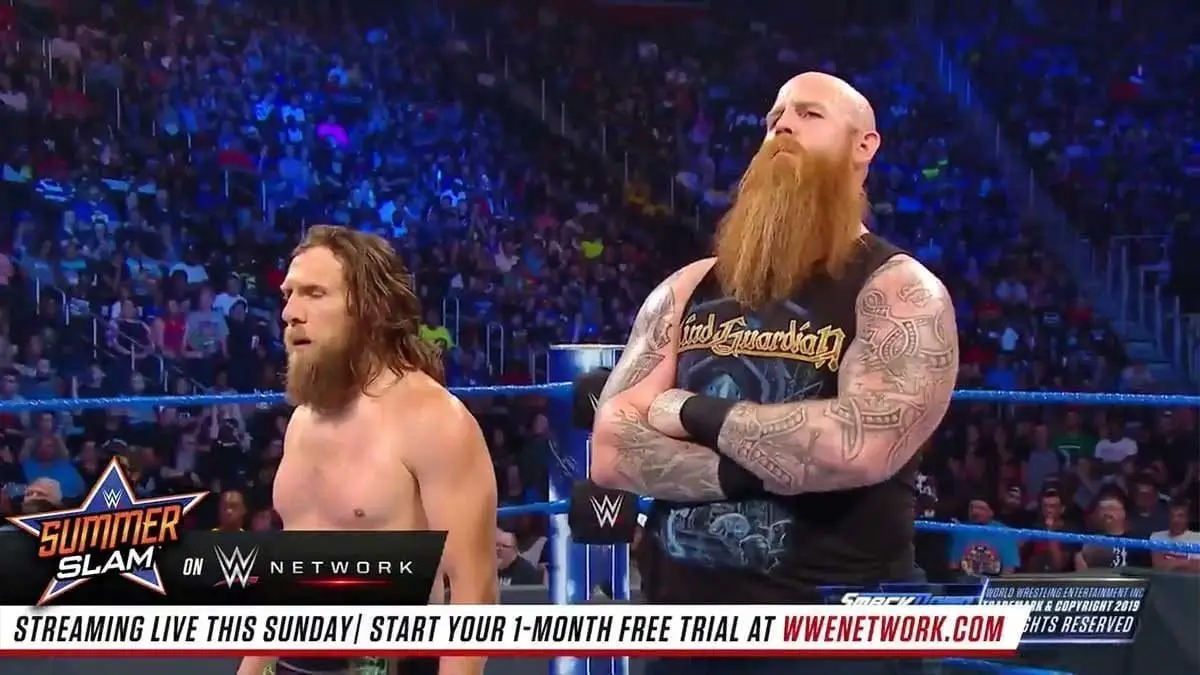 Roman Reigns was on his way to reveal his opponent for SummerSlam 2019 last week at SmackDown when a set of scaffolding and other production equipment fell on him. Then, once again on RAW, Roman survived an attempt to run over by a car.
After the events of SmackDown last week, some fans shared the screenshots where Buddy Murphy can be seen near the accident site. But later, Dave Meltzer from Wrestling Observer reported that it is Daniel Bryan who is attacking Roman and will be his opponent for SummerSlam this year.
In the final segment of SmackDown this week Reigns cleared out the Men's Locker Room but asked Buddy Murphy to stay back. As was the discussion online, Reigns also noticed Murphy was backstage when the scaffolding set fell on him last week. Roman wanted to know if he was responsible. Murphy denied it but then infuriated Roman by saying that if he did know, he wouldn't tell him.
Roman started beating Murphy up and tossed him around the locker room. That was until Murphy told him that he saw Rowan there. Reigns followed up and asked if Daniel Bryan was involved, but Murphy said he never saw Bryan. The camera then cut to the ring where Daniel Bryan and Rowan were standing in the ring.
The show ended with the revelation but the SummerSlam plans were not announced for either of Roman or Bryan or Rowan yet. It is expected that the storyline will develop further on WWE's social media handles