Edge Fires Warning Ahead of WrestleMania 37 Main Event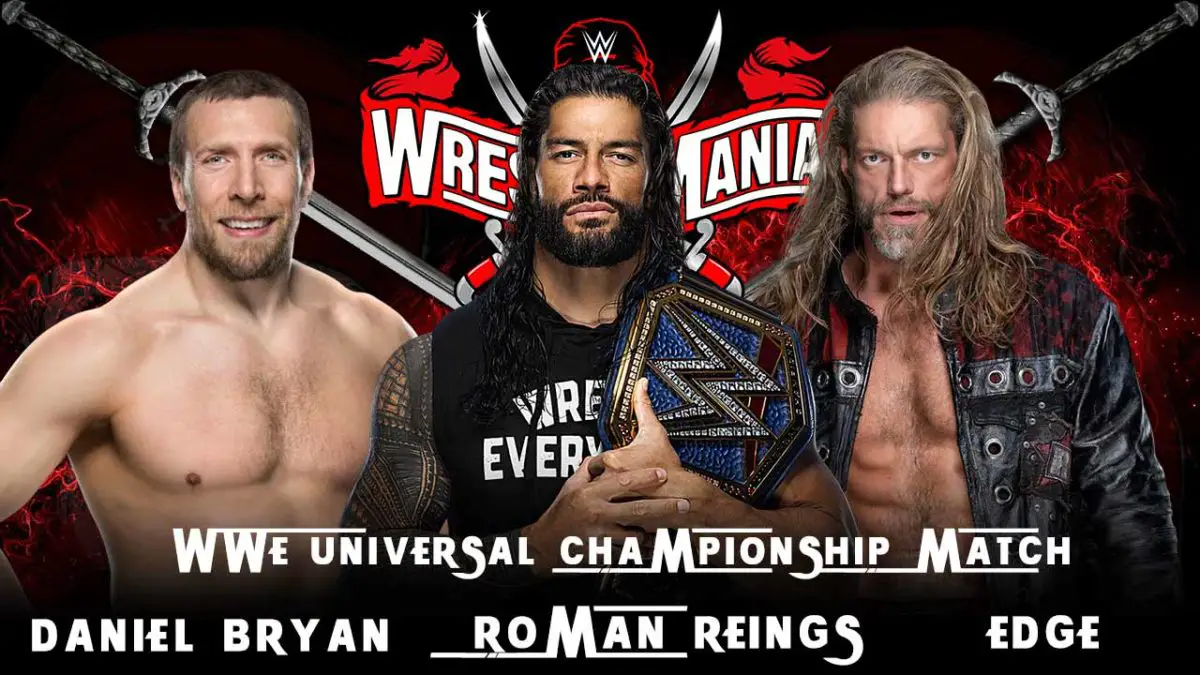 Edge has fired a warning to Roman Reigns in his latest appearance of Talking Smack, saying that he will take the Universal Championship at the main event of WrestleMania 37.
Paul Heyman was at WWE's Talking Smack and tried to scare Edge. Heyman congratulated Edge for completing his dream of main eventing WrestleMania. He added that Roman Reigns will hit him like a bitch slap of reality and he cannot even imagine what Roman Reigns is gonna do to Edge in order to protect his title.
Edge fired back by reminding Heyman of how he was able to defeat Mick Foley at WrestleMania 2006 in a hardcore match when his hand was burning, his stomach had punctures and thumbtacks were all over his body, just to prove that he belongs to the main event of WrestleMania.
"Paul, I once crawled over to make the cover in a match while my arm was turning grey and smoking and bubbling from second-degree burns. With barbed-wire punctures in my stomach, and thumbtacks lodged into every part of my body after diving face-first into a flaming table. Just to mark my territory, and to show that I belong in the main event of WrestleMania. I did all of that just to show that I deserve to be in the main event of WrestleMania."
Edge warned Heyman of the limits he would go when he finally gets in the main event at WrestleMania 37. He ended his promo by saying that he will take back the World title that he never lost.
"So what do you think I will do and what depths do you think I will find when I am in the main event of WrestleMania? So thank you for the warning, Paul. I appreciate it. But you know what I am capable of because I see it in your eyes. I can smell it coming off of you. I can feel it coming out of your pores. I am not normal, Paul. And you know that. So I will see you tomorrow. And I will see your tribal chief. And I will see Daniel Bryan and I will take back what is mine."
Also Check | Edge Says Roman Reigns is like Thanos of Pro-Wrestling
Edge will challenge for the Universal title against Roman Reigns and Daniel Bryan. This will be Edge's first WrestleMania main event appearance which he earned after winning the Royal Rumble match for this year.
The day will also mark 10 years anniversary of the day when Edge relinquished the World Heavyweight Championship in 2011 due to a neck injury.
WrestleMania 37 night 2 will stream tonight from 8 PM ET onwards. You can follow this page for live results and updates from WrestleMania 37 night 2.