Randy Orton Gets WWE Title Rematch at Clash of Champions 2020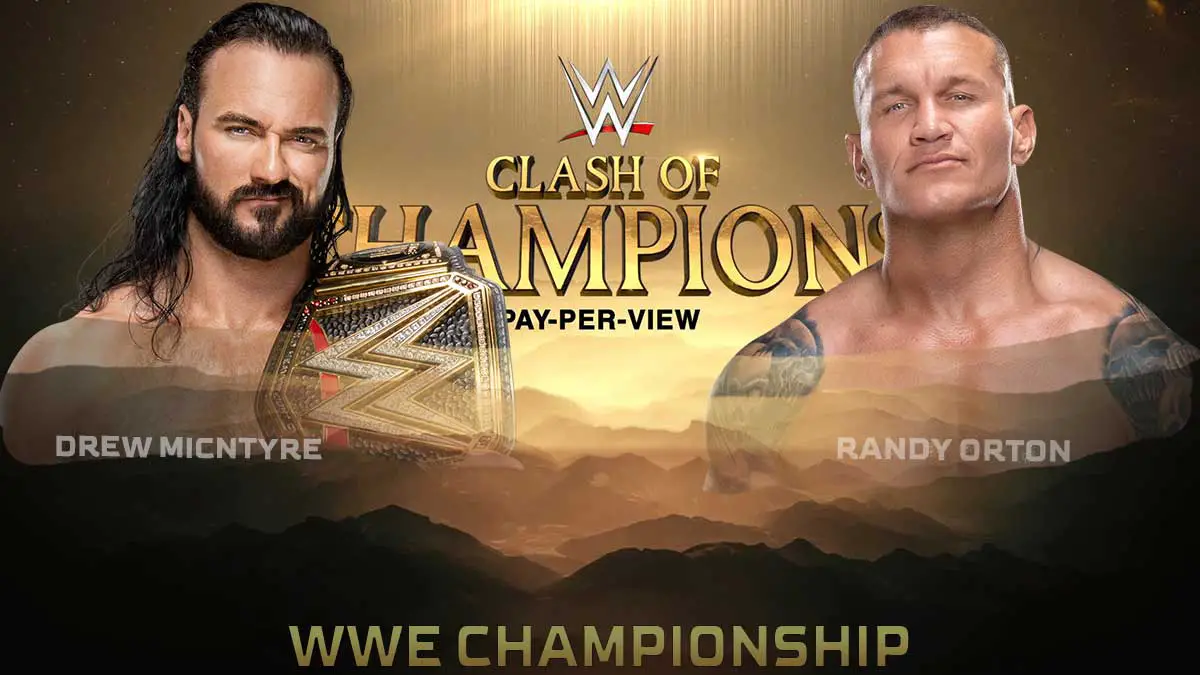 Randy Orton won the triple threat #1 contender defeating Seth Rollins and Keith Lee and will get another shot at WWE Championship against Drew McIntyre at Clash of Champions.
#1 Contender Decided on RAW
WWE announced a series of matches for RAW tonight in order to determine Drew McIntyre's new challenger for the next PPV. 3 singles matches were announced, the winners of which would go on to face-off in a triple threat match in the main event #1 contender's match.
Randy Orton opened the show and claimed that he was entitled for another WWE title rematch against McIntyre due to his exploits over the years. Keith Lee continued his rivalry with Orton as he interrupted Orton. Orton distracted Lee as his opponent for the night, Dolph Ziggler, attacked from the blindside. Regardless, Lee managed to defeat Ziggler to advance to the #1 contender's match.
Orton was supposed to face a daunting prospect in Kevin Owens. So, he decided to take a bit of help from Aleister Black. As Owens was entering for the match, Black attacked him and dropped him with the Black Mass. A disoriented Owens still went ahead with the match but it was quick victory for Orton after an RKO.
Seth Rollins' opponent was changed from one Mysterio to another as Dominik replaced Rey due to an injury. The result was not changed from SummerSlam though as Rollins managed a rather convincing win.
During the #1 contender match, Orton and Rollins teamed up to take down Lee. But Lee stood up to the task and almost managed to pin Rollins after the Spirit bomb. However, Orton once again sneaked in with an RKO on Lee and then pinned Rollins to setup the rematch with McIntyre at Clash of Champions.
Drew McIntyre-Randy Orton Rivalry
The storyline between Drew McIntyre and Randy Orton started when Orton called out McIntyre for the title match on the pretext that he has been the greatest ever wrestler after defeating Edge at Backlash. McIntyre accepted the challenge and the title match was setup for SummerSlam.
Orton, in his typical fashion, started attacking him with RKO. In coming weeks, both men cut promos against each other but did not get involved physically much. In the meantime, Orton continued to torment legends like Ric Flair and Shawn Michaels with his punt kick, something which started with his match against Edge.
At SummerSlam, Drew McIntyre got the pin by catching Orton off-guard with a roll-up. Then last week on RAW, Orton attacked McIntyre and struck him with two punt kicks. McIntyre replied by attacking Orton during his match against Keith Lee. However, Orton had the last laugh as he once again attacked McIntyre backstage and left him with a hair line fracture in the skull with the third punt kick.