Drake Maverick Becomes 24/7 Champion After Kevin Owens Stunner
Drake Maverick has once again become the WWE 24/7 Champion after Elias was hit by Stunner from Kevin Owens at SmackDown this week.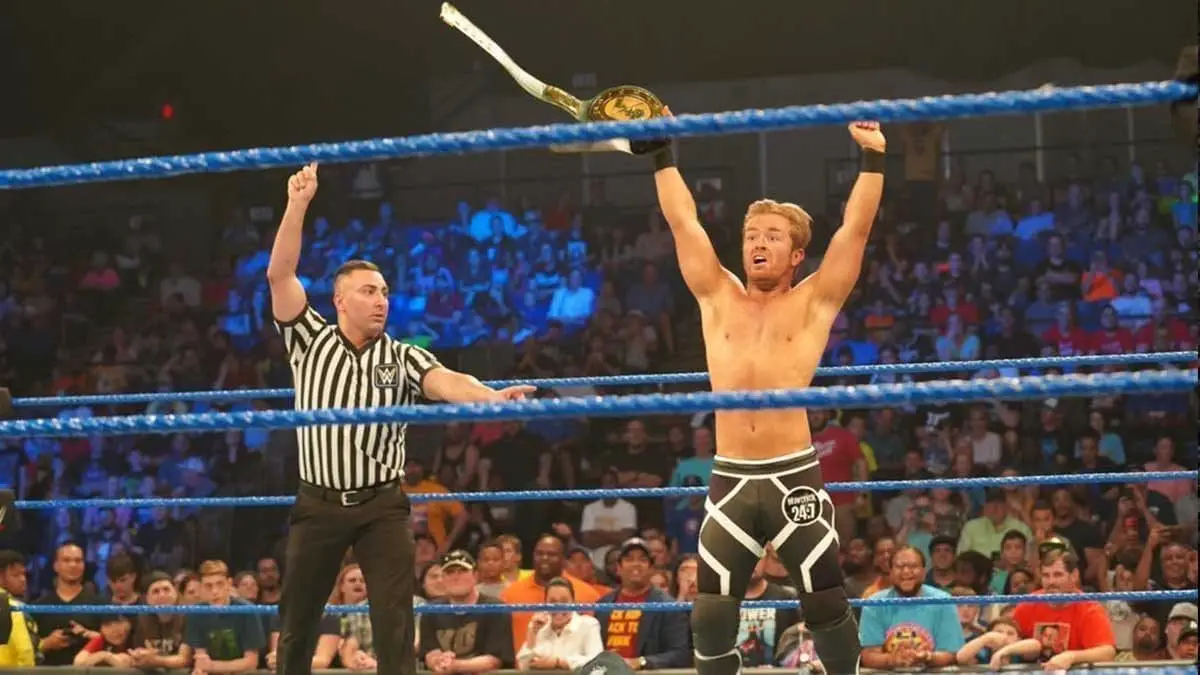 Amid his ongoing feud with Shane McMahon, Kevin Owens faced Elias in the King of the Ring Tournament last week. He seemed to have got past his issues with Shane McMahon, but Shane appeared during the match as the special guest referee once again. As KO looked set to win the match, Shane intervened and Elias rolled up KO to get a quick pin from Shane.
This week, Elias was doing a promo at the King of the Ring throne when Owens attacked him from behind. KO took him to ring and hit him with the stunner. After he left, R-Truth tried to take advantage of the opportunity to cover Elias. But Drake Maverick was on hands to deny R-Truth and pinned Elias himself to win the 24/7 Championship back from him.
This is the fifth time that Maverick has become the 24/7 Champion. R-Truth has become the champion for 13 times while Elias also had 4 24/7 title reigns. Afterward, Maverick was seen running away in a hurry with his wife in tow. The running joke has been that after R-Truth invaded his wedding, Maverick has decided to consummate his marriage only when he would become 24/7 Champion once again.
In an interview, Kevin Owens has said that the reason he did not pin Elias for the 24/7 Championship is that he already had so many things to care about like his 3 kids and more pets. And do not the distraction of 24/7 Championship in his life at this point.