Curt Hawkins and Zack Ryder Retain Tag Team titles on RAW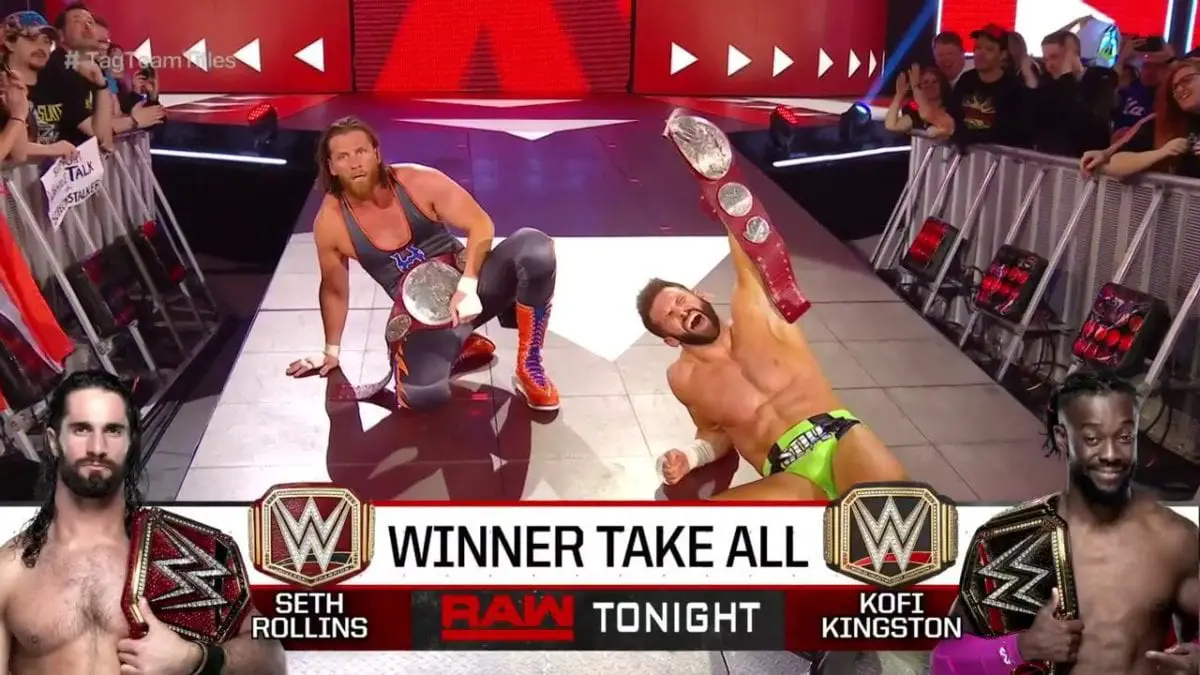 Curt Hawkins and Zack Ryder have now beaten the Revival two nights in a row. After the won the RAW Tag Team titles from the Revival on Sunday night at WrestleMania for a surprising victory, Ryder and Hawkins managed to retain the titles against the Revivals on RAW this week again.
Hawkins and Ryder challenged the Revival for the WrestleMania match after their count out win over Aleister Black and Ricochet last week at RAW. The Revival told them that they will think about it and the match was later made official. And to everyone's surprise, Hawkins was able to snap the 269 matches losing streak when he played dead to catch Dawson with a surprise roll-up to get the pin and the win.
Ryder and Hawkins faced off with the Revival again on Monday night with the newly acquired titles on the line. They put in a much better performance this time around though but the win again came after a roll-up.
Match Description
Hawkins and Dawson start the match and quickly tags in their partners. Ryder takes down Wilder with a clothesline and tags in Hawkins. Wilder also hits him in the jaw to tag in Dawson. Dawson stomps on his leg, hits some chops and grounds Hawkins. Hawkins hits a dropkick and a splash in the corner before Revival took advantage of a distraction to take control over. Wilder gets the tag and Revival double team on Hawkins as we go to break.
Wilder comes in after the tag as Revival is under control. Hawkins takes him down and Ryder gets the hot tag. He comes in to take down both opponents with quick moves. He tags Hawkins, who hits an elbow drop from the top rope for a two count. He tweaks his leg and Dash counters a suplex. Ryder tags back in and Wilder rolls him up for a near fall. Dawson takes out Hawkins with a brainbuster at ringside before he and Dash hit Ryder with a double team for a close two count. Hawkins recovers and makes the blind tag. The Revival hits Ryder with the Shatter Machine and Hawkins rolls up Dawson for the pin and the win.
Winner- Curt Hawkins and Zack Ryder with a pinfall!