Cesaro Beats Seth Rollins, To Face Roman Reigns at WrestleMania Backlash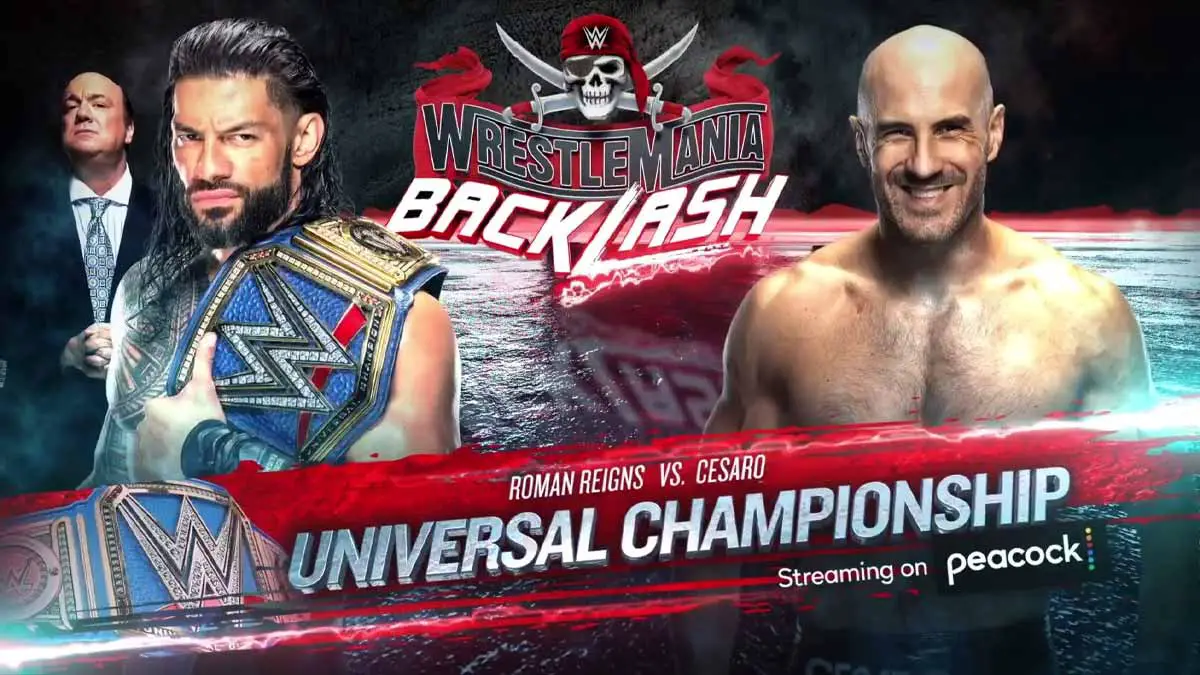 Cesaro has earned a shot at WWE Universal Championship by defeating Seth Rollins on the 7 May episode of WWE SmackDown.
Cesaro and Rollins went head to head at WrestleMania 37 where the Swiss Cyborg was able to get the win. The rematch was announced for the throwback edition of SmackDown after Cesaro accepted Rollins' challenge last week.
WWE Universal Champion Roman Reigns opened this week's SmackDown to give a 10 bell salute to Daniel Bryan's career. Roman defeated Bryan in the title match last week and Bryan is now banned from SmackDown as per the stipulation. Roman also welcomed back his cousin Jimmy Uso who was out for almost an year due to an injury.
Cesaro came out to confront Roman over the disrespect to Roman but was soon attacked by Seth Rollins. As the brawl was brought under control by WWE officials, former SmackDown General Manager Teddy Long made an appearance to announce that Cesaro will face Roman Reigns for the Universal Title at WrestleMania Backlash next Sunday if he manages to beat Rollins.
As Cesaro and Rollins battled, Jimmy & Jey were both present at ringside. During the final minutes, Rollins told Jey Uso not to interfere in the match as he wanted to take care of Cesaro all by himself. This did not sit well Jimmy who superkicked Rollins. Cesaro capitalized on this and hit Rollins with the Neutralizer to get the win.
Roman was not pleased with the outcome and was specially miffed with Jimmy. Jimmy retorted to Roman and tried to influence Jey. During the final segment of the evening, Roman called Jimmy out to the ring and asked him to get in line or go back home. As Jimmy left the ring and Jey went to deal with him, Cesaro suddenly attacked Roman from behind.
The Usos returned to take on Cesaro but he proved too good for both of them. The segment ended with Cesaro standing tall in the ring after hitting Neutralizer on all three of Samoan Dynasty members.
This is the first match announced for WWE WrestleMania Backlash 2021 PPV which takes place on 16 May 2021 from Yuengling Center in Tampa, FL. You can check here the complete match card and storylines for the show.