Carmella Becomes #1 Contender For SmackDown Women's Title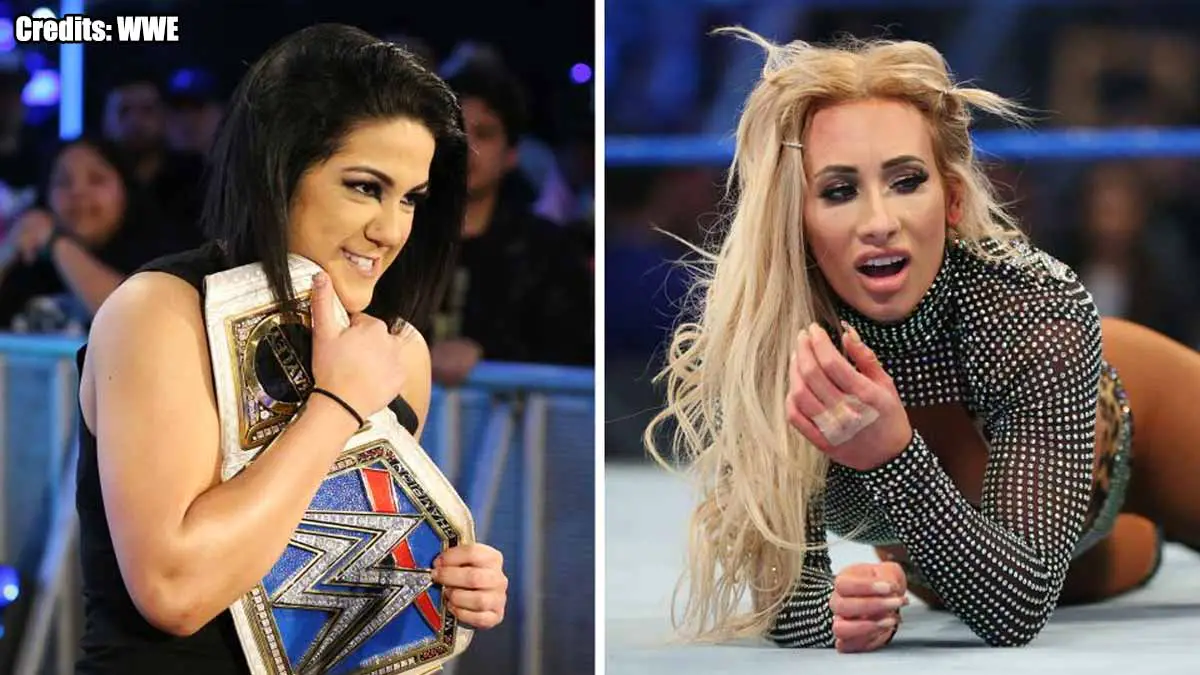 Carmella has become the new #1 contender for WWE SmackDown Women's Championship after winning a fatal 4-way match at SmackDown this week.
WWE booked a fatal 4-way match between Carmella, Alexa Bliss, Naomi and Dana Brooke. WWE SmackDown Women's Champion Bayley was also on the commentary during the match and interfered a couple of times by attacking Naomi.
However, despite that Naomi was the most dominant wrestler in the match overall. Although each woman had their individual moments, the fatal 4-way stipulation ensured multiple run-ins and counters.
Near the end, Naomi seemed to have gained the advantage as she got her knees up on twisted Bliss. But Carmella ran in and hit back to back superkicks on Naomi to get the pin on her. Bayley attacked her immediately after the match to stand tall in the end.
It is not clear when the title match is gonna take place, but it may come as soon as next week. Although, Bayley vs Naomi seems to be the main feud for the title going forward. Last week on SmackDown, Naomi was involved in a brawl with Bayley and came out on top.
Stay tuned for more updates.