WWE SmackDown Live Results & Updates- 7 February 2020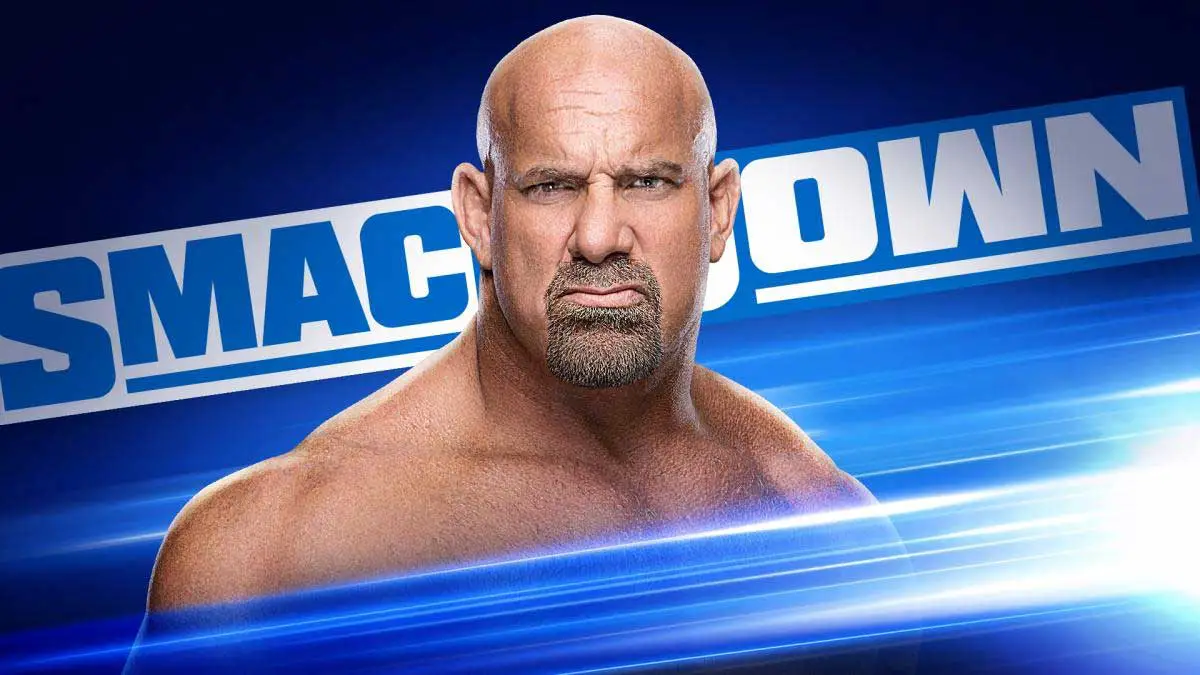 Welcome to ITN's Live Results & Updates Blog for WWE Friday Night SmackDown episode of 7 February 2020(2/7/2020).
Date- 7 February 2020
Location- SAP Center San Jose, CA
Time- 8 PM EST(8 February 2020 1 AM GMT/6:30 AM IST)
This week's SmackDown episode will see Goldberg returning to SmackDown to announce his WWE Super ShowDown opponent. The Fiend Bray Wyatt will also appear after missing the last week. More is expected as WWE is on the 'Road to WrestleMania.'
A vignette airs for Goldberg which shows some rushes of his time in WWE over the years. We get the SmackDown theme song before cutting to the arena. The commentators plug tonight's segments and matches. Daniel Bryan returns and a fatal 4-way match for #1 contender for WWE SmackDown Women's Championship.
The Return of Dirt Sheet!
The Miz's music hits and he comes out, followed by John Morrison. Both enter the ring for the Dirt Sheet. They are premiering a brand new "movie"- Once Upon a Time on Dirt Sheet. It is a pretty elaborative video, a spoof of Once Upon a Time in Hollywood which is up for Oscars on Sunday. The Miz says his movie might not be Oscar-worthy but it is definitely SmackDown Tag Titles worthy. Morrison is saying how the fans were booing them two weeks back when Big E's voice interrupts.
The New Day duo come out and have popcorn tubs in hand instead of pancakes. They start mocking Miz and Morrison for the video. Kofi says how he is Mr. Miz's favorite superstar. He also takes a shot at Morrison before joking with Big E. They enter the ring and have some verbal back and forth with Miz & Morrison.
The New Day says it is no way that they are going to lose the tag team titles at Super Showdown and something about Miz & Morrison not being deserving. The Usos music hits and they do their bit at the entrance. Dolph Ziggler's music hits which allows Dirt Sheet duo to attack the New Day from behind. The Usos run in to force Miz and Morrison out.
The Usos vs Dolph Ziggler & Robert Roode
Roode and Ziggler are dominating the match to start. Jey is kept in the opposite corner for long time. Ziggler takes a cheap shot on Jimmy but Jey tries to roll him up after this. Jey tries to take control but is hit by the spinebuster/zigzag combo.
Jimmy breaks the tag and hits a superkick on Ziggler. He is sent out by Roode though. Roode drops Jimmy but Jey nails Roode with an enziguiri. He goes to the top but Ziggler provides a distraction. This allows Roode to push Jey from the top into the barricade as we head to break.
After the break, Jey turns it around for his team. Jimmy takes down Roode but Roode tags in Ziggler though and he hits the zigzag for a near fall. Ziggler gets ready for a superkick but runs into one from Jimmy. Jey saves Simmy from a double suplex and both teams go back and forth for a bit more. Ziggler tries to clothesline Jimmy but Jimmy hangs on. A double superkick on Roode and the Usos splash gets the win for the Usos.
Winners- The Usos
We get a replay of how Corbin was rained with the Dog food last week. The commentary discuss it before we cut to Baron Corbin entering into WWE's production truck. He shouts at the crew there and asks who played that video. He grabs one member and drags him out of the truck. Other WWE officials run in to stop Corbin from attacking the crew member.