Bron Breakker vs Baron Corbin Announced for NXT No Mercy 2023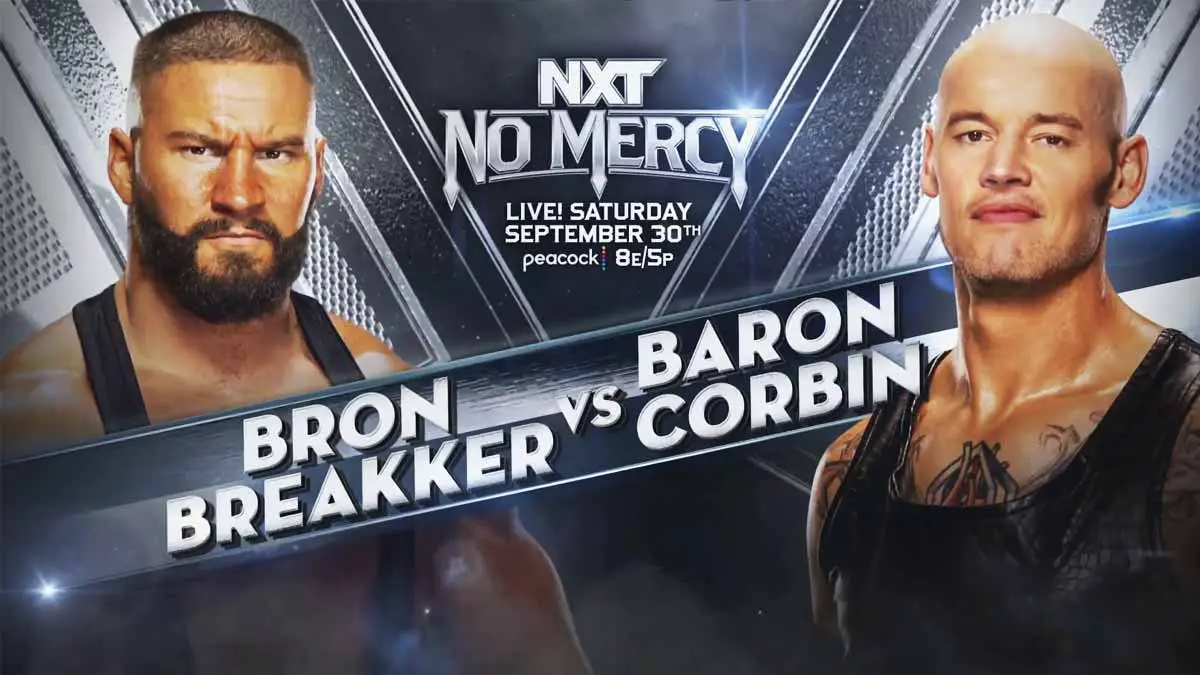 Bron Breakker and Baron Corbin are set to fight in a singles match at WWE NXT No Mercy 2023 PLE.
The match was set this week during a promo segment. Last week, Bron Breakker smashed Von Wagner's head with a steel step to close NXT. Baron Corbin was present at the commentary to watch this all unfold. He came out to the ring this week on NXT(September 12) and expressed concerns for Wagner.
Corbin asked Breakker to come. Initially, Corbin asked him to keep his distance but it turned out he was just playing act and went on to praise Breakker's act, calling it "freaking awesome". Breakker entered the ring in joy but went on to call Corbin an idiot to think that he did what he did to get Corbin's approval. Breakker revealed that he did that since Wagner put him through a table.
Corbin played the seniority card on Breakker, but then started to list his own accomplishments, like ending Kurt Angle's career, standing toe to toe with Undertaker and so on. Corbin said he is on a higher level, and Breakker should seek his respect. Breakker replied that he didn't need his respect and instead challenged him to a match at No Mercy.
Breakker also told Corbin that he should call his family and friends in the next three weeks as he would leave No Mercy just like Wagner did last week. This drew a punch from Corbin to start a brawl between them.
The match was later announced officially for No Mercy 2023. This is the only non-title match to be announced for No Mercy so far. The event is set to take place on September 30, 2023, in Bakersfield, CA.