Brock Lesnar vs Omos Announced for WWE WrestleMania 39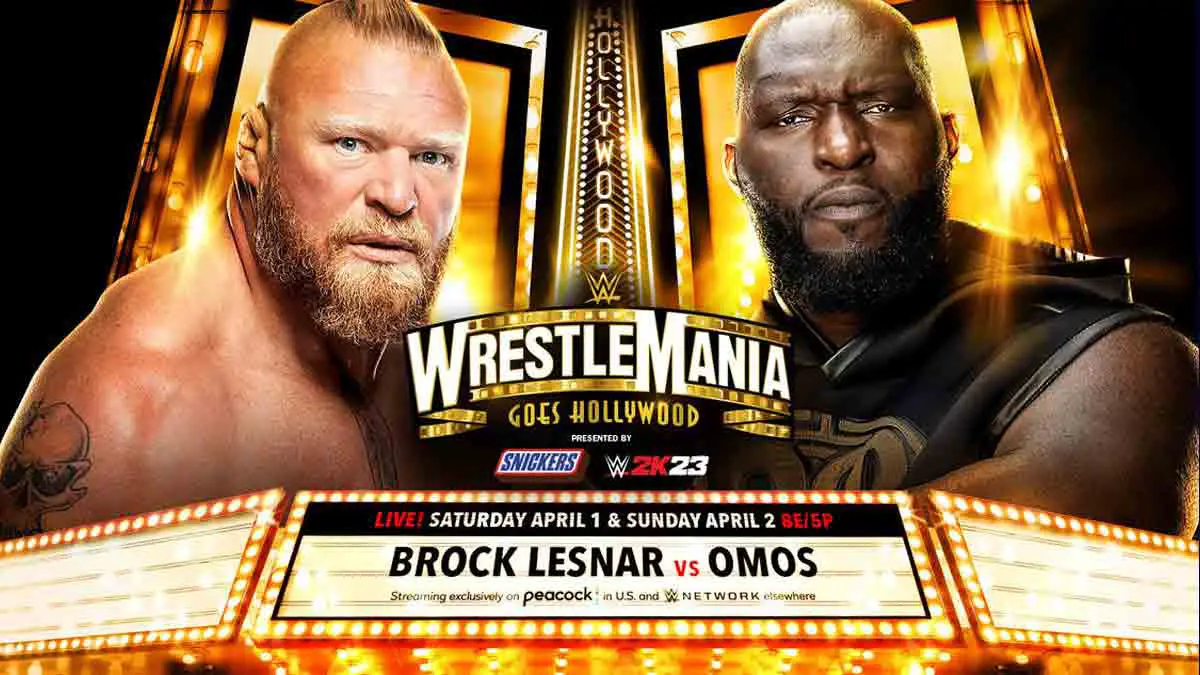 Brock Lesnar has accepted the challenge to face Omos at WWE WrestleMania 39 event.
The Beast Incarnate is coming out of a rivalry with Bobby Lashley recently. In their trilogy fight at Elimination Chamber, Lesnar looked under peril as Lashley had put him in the Hurt Lock. Lesnar hit Lashley with a low blow to cause a DQ and lost the match.
MVP, Lashley's former manager, did not like how that match ended. Last week on RAW, he called out Lesnar to face the Giant Omos at WrestleMania 39 and asked Lesnar to come to RAW to accept the challenge. Lesnar duly obliged and was on RAW this week on February 27 episode.
The VIP Lounge was set up in the ring as MVP came out to talk to Lesnar. As MVP hesitated to come into the ring alone, Lesnar assured him that he was there only for business. Lesnar then asked MVP to hype his match at WrestleMania. MVP cut a promo hyping the showdown between Lesnar and Omos. Lesnar was impressed by MVP and accepted to face Omos at WrestleMania 39.
Lesnar then asked for a handshake and a toast to make the fight official. However, instead of champagne, Lesnar asked MVP to toast with his home-brewed White Lightning from his flask. MVP took a sip of White Lightning but ended up spitting it on Lesnar. Lesnar cleaned up as MVP offered him a handkerchief but then followed up by hitting MVP with an F5.
WWE later made Brock Lesnar vs Omos match official for WrestleMania 39. This is just the fourth match to be made official for WrestleMania 39 so far. WrestleMania 39 will air over two nights on April 1 & April 2, 2023.