Brock Lesnar Seth Rollins Rematch Set for SummerSlam 2019
Seth Rollins will look reclaim the WWE Universal Championship from Brock Lesnar at SummerSlam 2019 in what looks like the copy of their WrestleMania 2019 rematch.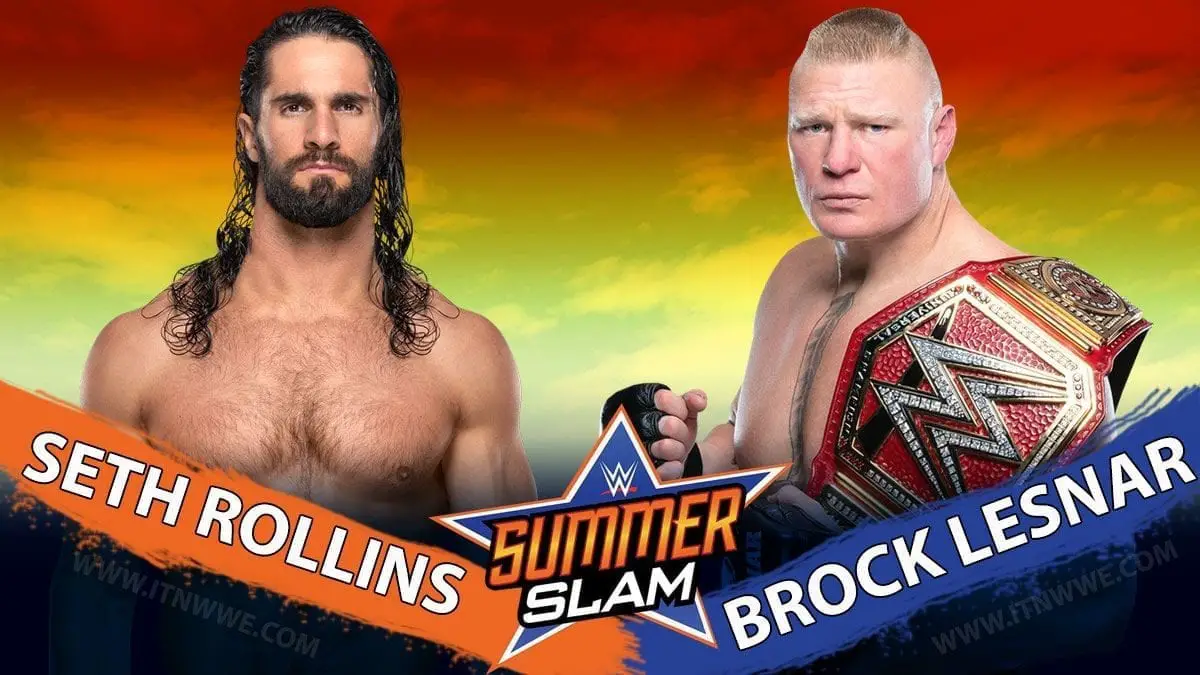 Seth Rollins earlier won the Royal Rumble 2019 match to become the challenger for Brock Lesnar's Universal title. They faced off at WrestleMania, where Rollins defeated Lesnar to become the Universal Champion.
Brock Lesnar later won the Money in the Bank contract at the namesake show in May and started teasing the cash in on Seth Rollins. After Rollins averted the cash in at Super ShowDown, Lesnar successfully used the MITB contract this Sunday at Extreme Rules and won the title back from Rollins.
At this week's RAW, a 10-man Interbrand Battle Royal was announced to identify the new no. 1 contender to face Brock Lesnar at SummerSlam. Some big names including Roman Reigns, Randy Orton, Rey Mysterio, Braun Strowman and others were part of the Battle Royal. The match was laden with many good spots with each of the participants getting something out of it.
It ultimately came down to Seth Rollins, Braun Strowman, Roman Reigns and Randy Orton as the final four. Rollins pushed Braun Strowman and Roman Reigns over as they were battling at the apron. Orton and Rollins battle for sometime before Rollins stomped Orton and threw him out to win the match.
The order of elimination for the match was as follows:
Cesaro eliminated by Bobby Lashley
Bobby Lashley eliminated by Braun Strowman
Big E eliminated by Sami Zayn
Sami Zayn eliminated by Randy Orton
Rey Mysterio eliminated by Roman Reigns
Baron Corbin eliminated by Brain Strowman
Braun Strowman and Roman Reigns eliminated by Seth Rollins
Randy Orton eliminated by Seth Rollins
Brock Lesnar will now defend the Universal Championship against Seth Rollins at SummerSlam 2019.