Brandi Rhodes Gets Support from AEW Women Stars Over Mean Comments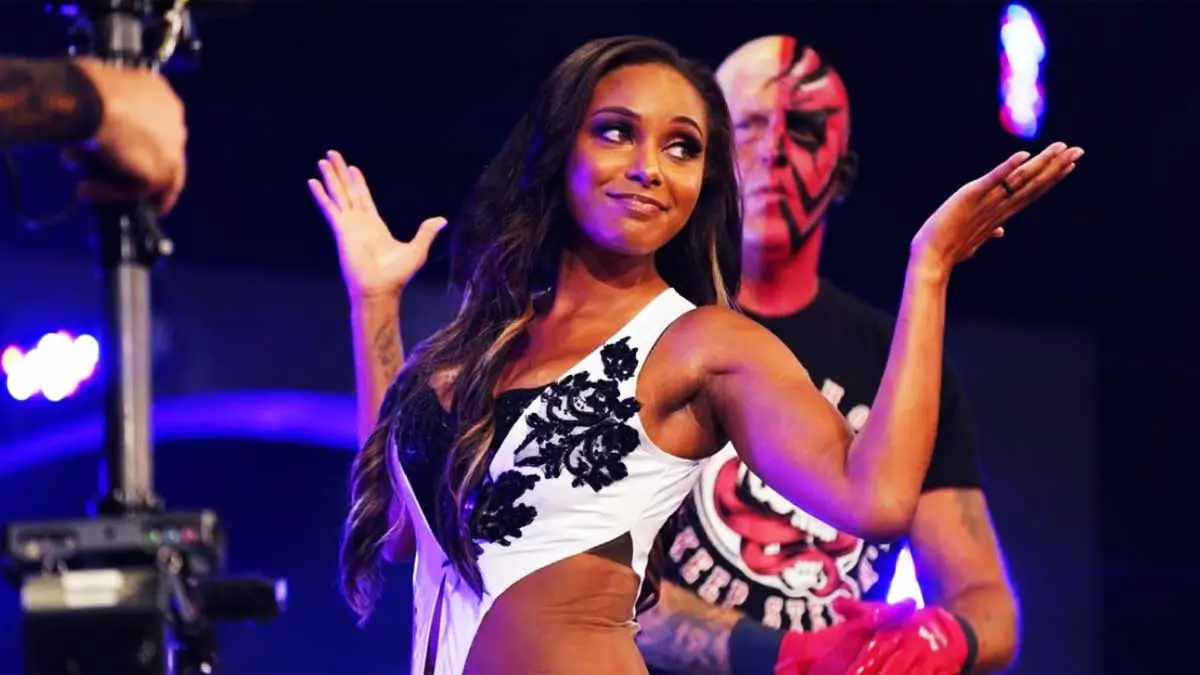 Several women stars from AEW have come out in support of Brandi Rhodes after some reports that she was not popular backstage.
Wade Keller of PWTorch discussed Cody and Brandi Rhodes' exit from AEW in his latest podcast. Keller commented that Brandi Rhodes was not popular backstage in AEW. Keller mentioned that nobody has anything nice to say about Brandi Rhodes and her disposition or popularity behind the scenes.
Keller also added that Brandi has not been seen as an asset on camera, in the ring, or behind the scenes, and ended up being baggage with Cody because people like Cody, pretty universally like Cody. 
After a WrestlePurists Twitter handle posted the same comments from Keller, Nyla Rose and Red Velvet came out to defend AEW's former Chief Branding Officer.
Nyla Rose called those comments complete bulls**t and added that Brandi was liked by many people backstage. While Rose agreed that Brandi was a polarizing character, fans should not believe those comments. Rose also advised people to stop making s**t up.
Red Velvet also took to Twitter to say that these comments are very disrespectful and rude, and only wish to be happy for people in their new endeavors. You can check both these tweets below.
While there are several reports that WWE is looking to bring in Cody Rhodes, there is no mention of Brandi being part of that deal. It remains to be seen what will be the next step in her career.
Keep tuned in for more news and updates from pro-wrestling world.