Bayley Turns Heel by Joining Sasha Banks, Attacks Becky
In a shocking turn of events, SmackDown Women's Champion Bayley turned heel on Becky by aligning herself with her former tag team partner Sasha Banks in the main event of RAW this week.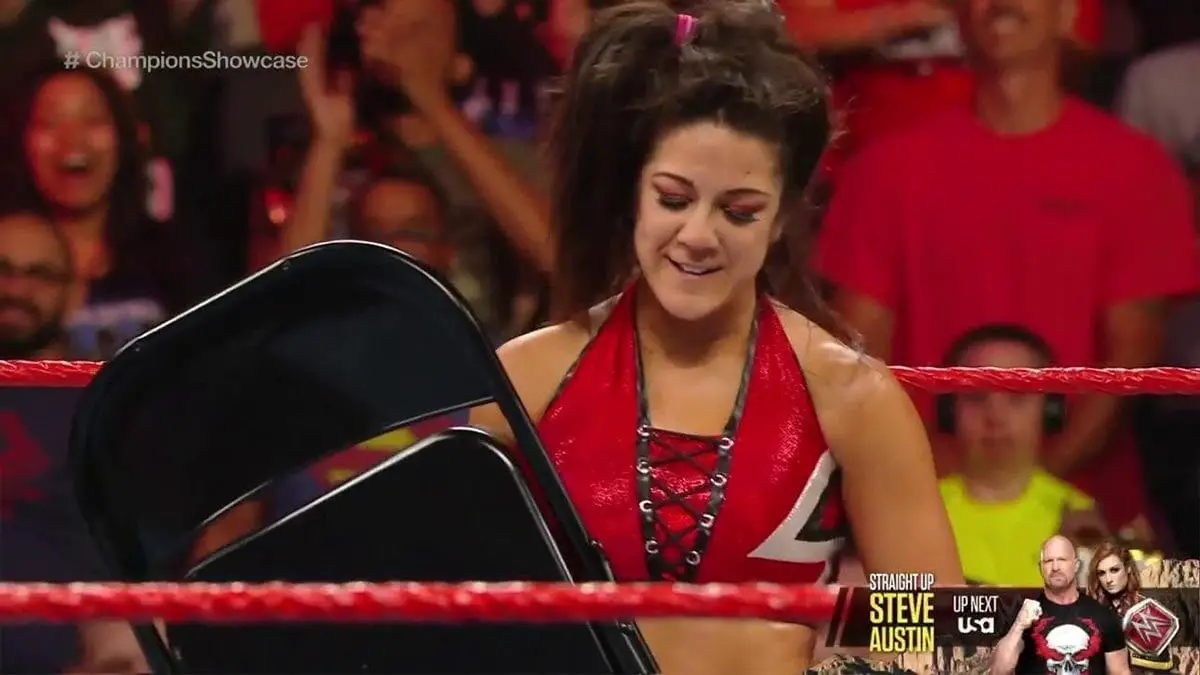 Sasha Banks turned heel after her return to WWE last month when she attacked Natalya and Becky Lynch. After her promo last week, WWE RAW Women's Champion Becky Lynch responded to her. Banks also came out and basically challenged Becky for the match at Clash of Champions show on 15 September. The match was later confirmed.
WWE also announced the first-ever WWE Women's Championship Showcase match where Bayley and Becky Lynch, SmackDown and RAW Women's Champions respectively, took on WWE Women's Tag Team Champions, Alexa Bliss and Nikki Cross. Later in the show, Bayley said in an interview that she didn't want to be overshadowed by Lynch during that match. She also refused to answer when asked if she and Banks had spoken since Banks' return to WWE.
In the main event Women's Championship Showcase match, Becky was running rampant against Bliss and Cross. However, before she could finish off, Banks ran in and hit her with a backstabber. Sasha then pulled out a chair from under the ring and got in a few good swings on Lynch's back before Bayley ran in to stop it. Banks looked surprised by Bayley's act. But then Bayley's expression changed and she also started smiling.
Bayley then confirmed her heel turn as she went on to swing the steel chair for a few times on Becky's back to close the show. WWE has now released a post-RAW video where Sasha and Bayley can be seen hugging it out after some more assault on Becky. It will now be interesting to see how this heel turn will change the dynamics of Bayley vs Charlotte Flair clash.