Bautista returns to spoil Ric Flair's Birthday Party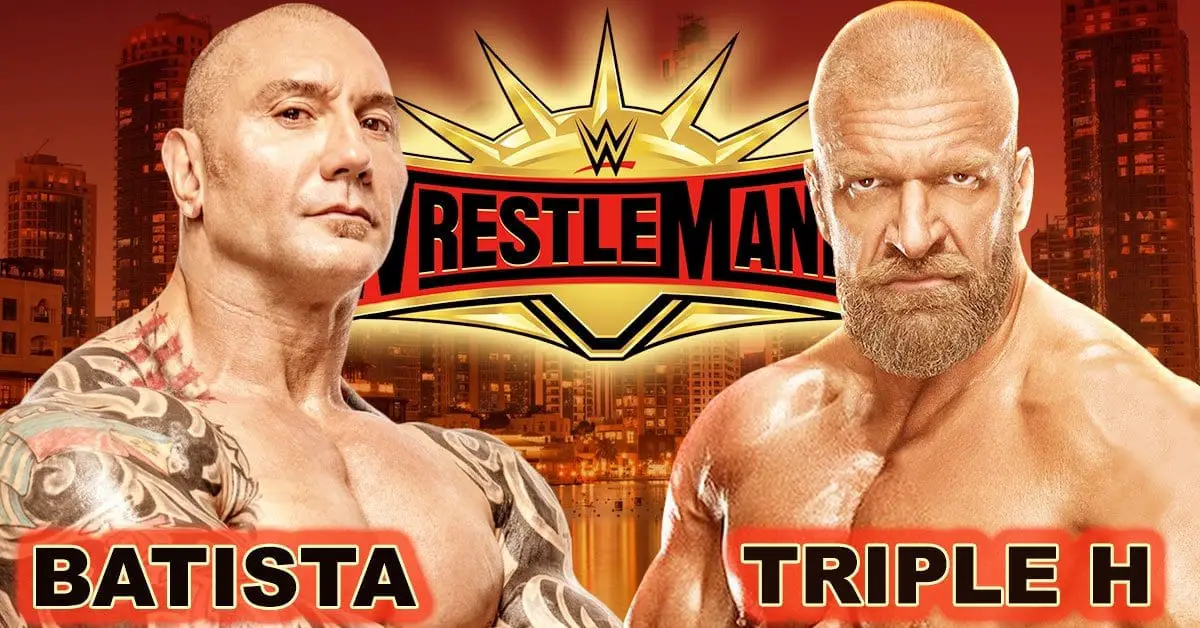 In a show where some major developments happened, 'The Animal' Dave Bautista returned to WWE and assaulted Ric Flair on last night's RAW Episode in order to set up the match between him and Triple H at Wrestle Mania.
WWE has announced the 70th birthday celebration for the Nature Boy Ric Flair for the last night's episode. WWE Hall of Famer Shawn Michals, Ricky 'the Dragon' Steamboat, Kurt Angle and Sting attended the celebration with the whole RAW roster standing at the ramp. Triple H and Stephaine McMahon lead the tribute for Ric Flair as we get the video montage with Ric Flair's career highlights.
But Stephaine McMahon announced Ric Flair, he did not appear. As the camera's rolled onto backstage, we saw Bautista dragging Flair outside of his room and called out for Triple H's attention. As TripleH ran to backstage to attend to Flair, Bautista was nowhere to be seen. This angle certainly sets up the Wrestle Mania match between Bautista and Triple H.
WWE teased some tension between Bautista and Triple H at the SmackDown 1000th episode and was planning to take the story from there. But Triple H suffered a torn pectoral muscle at the Crown Jewel event later and had to undergo surgery which sent their plans into a frenzy as the recovery for such injury takes around 6 months to completely heal. However, Triple H has recovered quickly and started his training to return back to the ring last month which opened up the possibility for the Wrestle Mania clash.
Bautista is approaching the age of 50 and wants to get done with his retirement match at this year's Wrestle Mania. He was earlier reported to have met WWE officials showdown on 7th February for planning the Wrestle Mania.