Finn Balor-Bobby Lashley WrestleMania 35 Complete Storyline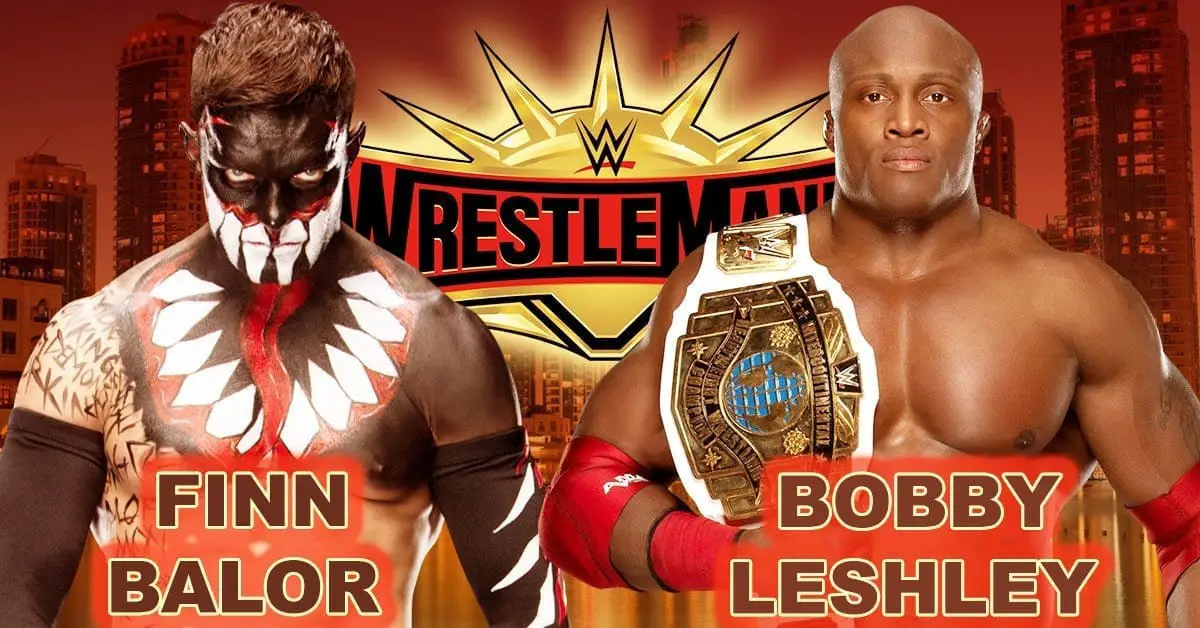 The complete storyline overview for Finn Balor vs Bobby Lashley WrestleMania 35 match for Intercontinental Championship.
#1 Royal Rumble 2019: Finn Balor faces Brock Lesnar for the Universal Title at Royal Rumble. Performs well and gets close to win but Lesnar prevails.
#2 RAW 28 January 2019: Balor comes out to a great ovation from the crowd. Lashley and Lio Rush interrupts him and mocks him for losing to Lesnar. Lashley squashes Balor to start the storyline.
#3 RAW 4 February 2019: Balor gets announced for the Intercontinental Title match for RAW episode 4 February. Lashley asks him to beat Lio Rush in order to get the title shot. Balor successfully beat Rush after Lashley was removed from the ringside by the Referee.
#4 RAW 11 February 2019: Balor gets the Intercontinental title shot in a handicapped match against Lashley and Rush at Fastlane. Balor faces Drew McIntyre with Lashley at the ringside. Lashley trips Balor off the top to cause the DQ. As McIntyre and Lashley beat Balor, Kurt Angle, Baron Corbin and Braun Strowman also get involved. A 6-men Tag Team Match gets underway. Braun Strowman took down the opposite team. Balor hits Lashley with the Coup De Grace to pin him.
#6 Elimination Chamber 2019: Balor wins the Intercontinental Title after pinning Lio Rush.
#7 RAW 18 February 2019: Lashley attacks him Balor while he was celebrating his title win. Ricochet comes out to make the save. Balor and Ricochet beat Lashley and Rush in a tag team match.
#8 RAW 25 February 2019: Balor comes on A Moment of Bliss on RAW 25 Feb episode where Lio Rush interrupts him and asks for a title shot Lashley. Balor puts the title on the line against Rush and wins the match.
#9 RAW 4 March 2019: Balor gets pinned by Lashley after a spear in a tag team match.
#10 RAW 11 March 2019: Lashley wins back the Intercontinental title from Balor after Lio Rush causes a distraction by ringing the timekeeper's bell.
#11 RAW 18 March 2019: Balor teams up with Braun Strowman to beat Lashley and Lio Rush in a tag team match.
#12 RAW 25 March 2019: Balor was asked to beat Lashley with his partner in the handicapped match. Balor pins Jinder Mahal in the match to get the title shot at WrestleMania.
#13 RAW 1 April 2019: Balor unveils his Demon King Persona for the WrestleMania match.