AJ Styles Challenges Braun Strowman for US Title Match
AJ Styles has challenged Braun Strowman for a match at RAW next week where he will be putting his United States Championship on the line.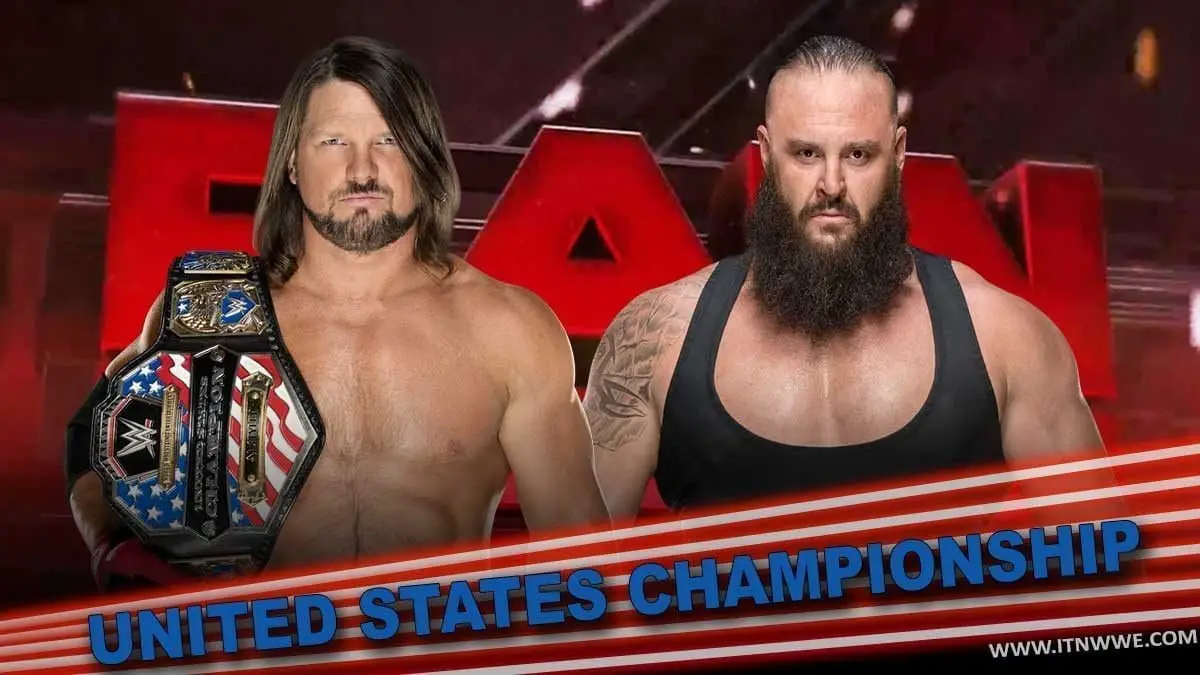 This week at RAW, AJ Styles challenged Universal Seth Rollins to a champion vs champion match. As they faced off at the main event, the OC members Gallows and Anderson attacked Rollins to cause a disqualification. After the match, the OC continued to beatdown on Rollins.
OC's recent adversary Ricochet hit the ring in an attempt to make a save on Rollins but failed. Then, Braun Strowman entered the ring and took down Gallows and Anderson. AJ Styles looked to take him on but Strowman hit with a running power slam to clear the ring.
After the show, in an exclusive interview to wwe.com, AJ Styles voiced his frustration on Braun Strowman interfering in his business. Then, AJ Styles asked the interviewer Cathy Kalley to send a message to Strowman that he challenges him to face him next week at RAW. To entice Strowman, he also added the lure of United States Championship.
Braun Strowman's last feud was with Bobby Lashley in which he won almost every week. But after beating Lashley at Extreme Rules, Strowman only appeared on RAW twice. Once was in the no. 1 contenders match for Universal Championship and then to squash an enhancement talent at RAW.
AJ Styles turned heel on Ricochet last month and reunited with his heel faction the Club. He later went on to win the United States Championship from Ricochet at Extreme Rules and once again successfully defended it SummerSlam last Sunday.
Update: Braun Strowman has accepted the challenge over Twitter.