Full Gear 2019: Jericho Defeats Cody Rhodes, MJF Turn Heel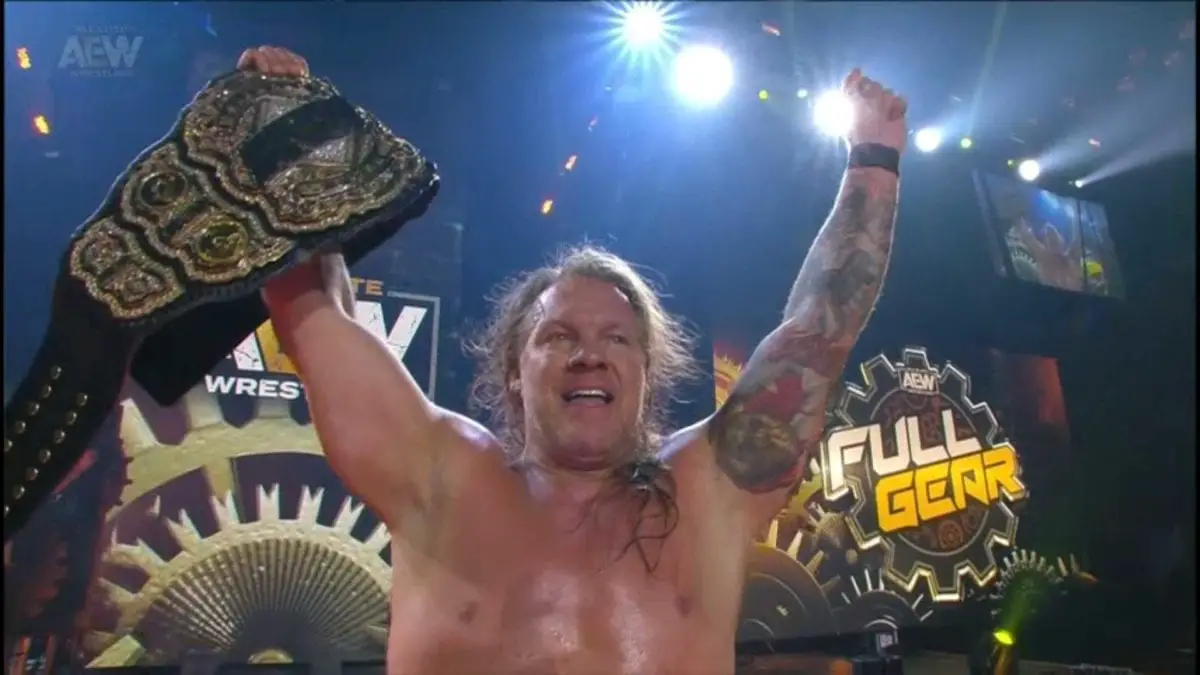 Chris Jericho was able to defeat Cody Rhodes at AEW Full Gear 2019 to retain the AEW World Championship Title before MJF turned on Cody.
Cody Rhodes was chosen as the first PPV title contender against Chris Jericho, on the basis of his undefeated singles record in AEW. Jericho fired the first shot in the feud when he attacked Cody at the AEW Dynamite premiere episode. Since then, Jericho's Inner Circle and Cody's Elites have been feuding which has led to many brawls between the two factions.
At AEW Full Gear, all the title matches were set for a 60 minutes time limit. On top of that, AEW also added a panel of 3 judges for the World Championship match to decide in case of a draw. Dean Malenko, Arn Anderson, and The Great Muta were announced as the judges just before the match. Also, Cody has previously announced that if he would lose to Jericho, he will never challenge for the World Title again.
At Full Gear, both Jericho and Cody chose a partner to be in their corner. Jericho brought out his muscle man Jake Hager while Cody was with his "best friend" MJF. Just minutes into the match, Cody went for a suicide dive when Jericho was on the ramp. But Jericho was quick to move out of the way, and Cody was busted open near his eyebrows.
Jericho dominated the match from that point with Cody only striking back in brief flurries. Many a time, Jake Hager interfered in the match when the referee Audrey Edwards was distracted. However, as she realized what was going on, Audrey booted Hager from the ringside. But Hager did not leave without throwing MJF into the barricade.
Near the end, Jericho countered a hurricanrana attempt into his Liontamer finisher. Rhodes manages to reach the rope once but Jericho once again put him in the Liontamer just a few seconds later. As he continued to stomp on Cody's face and put in a lot of pressure on the move, MJF threw in the towel to prompt the referee to call for the bell and give Jericho his win.
After the match was over, Rhodes and a seemingly remorseful MJF talked for a bit. Rhodes seemed to have forgiven him but soon MJF turned on him with a low blow. The crowd showed their outrage towards MJF and started throwing garbage at him, amidst the chants of a**hole.