AEW Announces All In 2023 at Wembley Stadium on August 27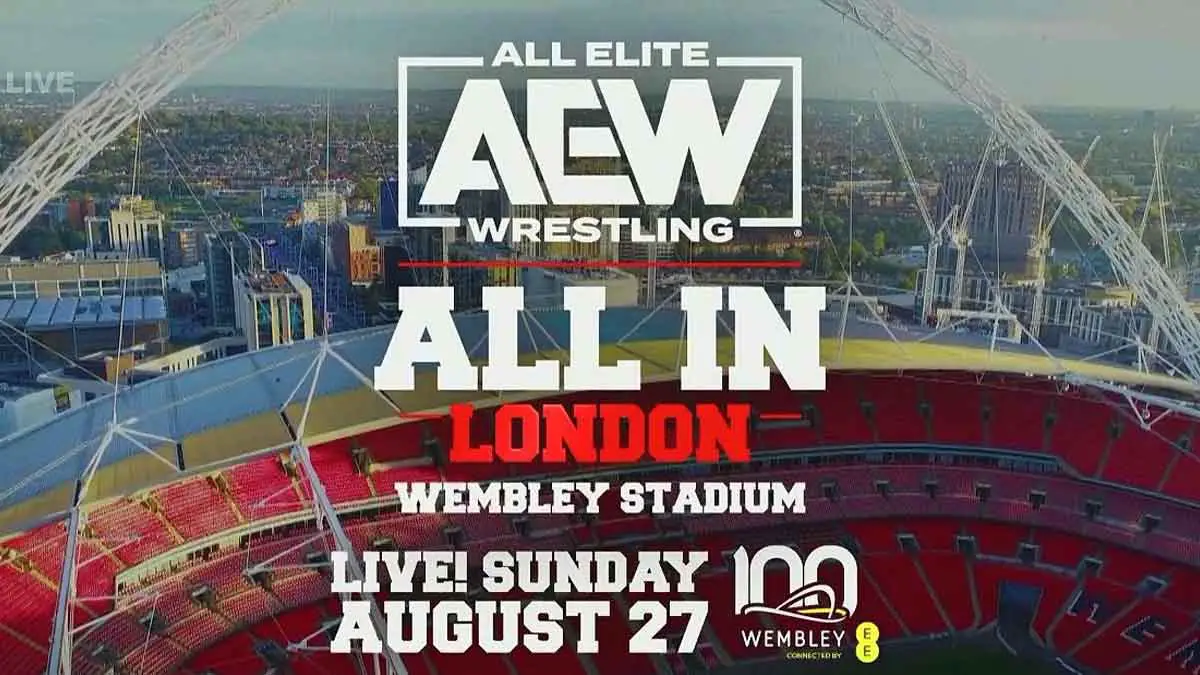 AEW has announced AEW All In 2023 event to take place at Wembley Stadium in London, UK, on August 27, 2023.
AEW President Tony Khan was set to make a huge announcement on this week's AEW Dynamite episode. Earlier on Wednesday, Khan has said that this is something he has dreamt of since starting AEW 5 years ago. The announcement turned out to be AEW's first stadium show out of United States.
Khan joined Nigel McGuiness during the second hour of AEW Dynamite this week. He talked about The Young Bucks, Cody Rhodes and Kenny Omega envisioning the All In event in 2018 and then announced that the first AEW All In event is set to take place on August 27 in London, UK.
Khan then brought in Adam Cole who announced that the event would in fact take place at Wembley Stadium. The tickets for AEW All In 2023 will go on sale on May 5. Wembley Stadium can hold up to 100,000 fans in attendance. It will be interesting to see how many tickets AEW will release. Fans can pre-register at Ticketmaster UK.
The first ever All In event was a self-produced event from Cody Rhodes & The Young Bucks in September 1, 2018. It's success is credited for the formation of AEW 4 months later as these 3 men, along with Kenny Omega, joined the promotion as EVPs.
AEW use to hold All Out event during the Labor Day weekend every year. This year, All Out is being replaced by All In and the event will take place a week earlier on August 27. While this will be AEW's first PPV event outside US, they are also set to hold Forbidden Door PPV in collaboration with NJPW in Toronto, Canada, on June 25.
Check here for the upcoming AEW PPV Schedule.